About US!
Your Adventures – Travel Tips -Travel Alerts
Stand´-by` Pronunciation: stănd´bī`
n. 1. One who, or that which, stands by one in need;
Ad`ven´tur`er
n.1. One who adventures; as, one who seeks his fortune in new and hazardous or perilous enterprises.
We work for a major US airline, possessing years of experience in the travel industry. We are what you might call "travel junkies"! For many years now, we have talked with our fellow Travel Junkies (TJs) such as flight attendants, pilots, airport staff, passengers, and fellow travelers about creating a website which would help one to choose a great destination and extract the most value from it when they visit.
---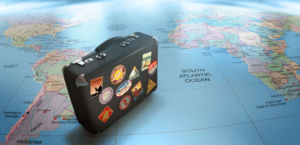 Share the hidden gems!
Whether you have a travel adventure, a travel tip, or an alert – share!
Share the excitement of travel, the unknown places, the hole-in-the-wall restaurants, the great deals on accommodation, and the best ways of getting around.
Share also the pit falls, what you discovered to avoid and places that are not worth the time.
Or if you just want to be part of a travel community then allow us to share with you.