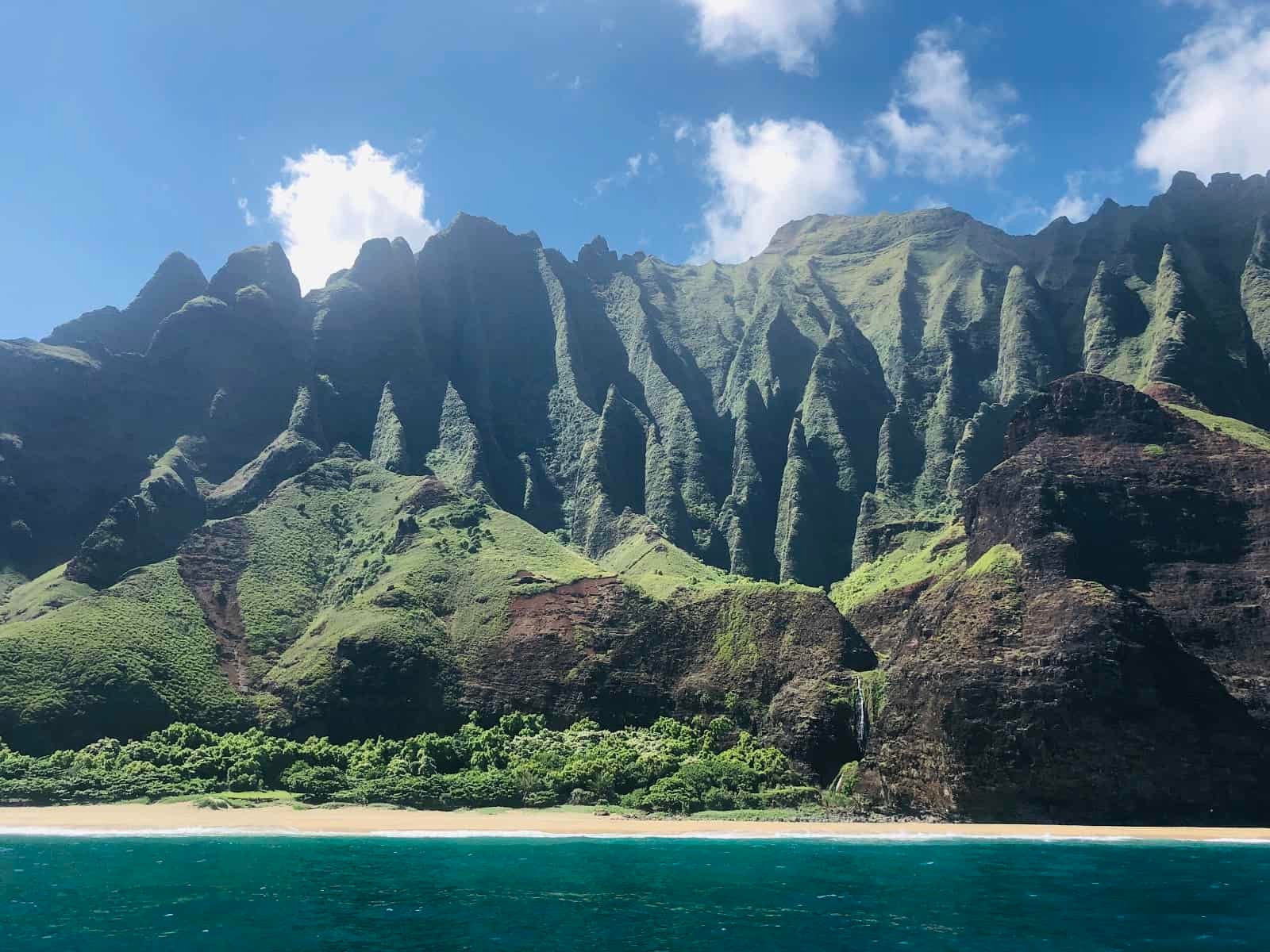 04 Oct

Kauai, Hawaii – Travel Guide
Kauai, Hawaii The Garden Island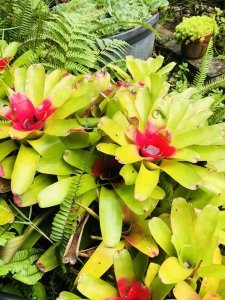 Salty lips, Kona ice cream, lush green, and squinty-eye blue, car odysseys, sunrise expanding endlessly into sunset, surrendering naps and beach reads; hold the book, close your eyes and hear the ocean.
---
Best Beaches
Salt Ponds Beach Park: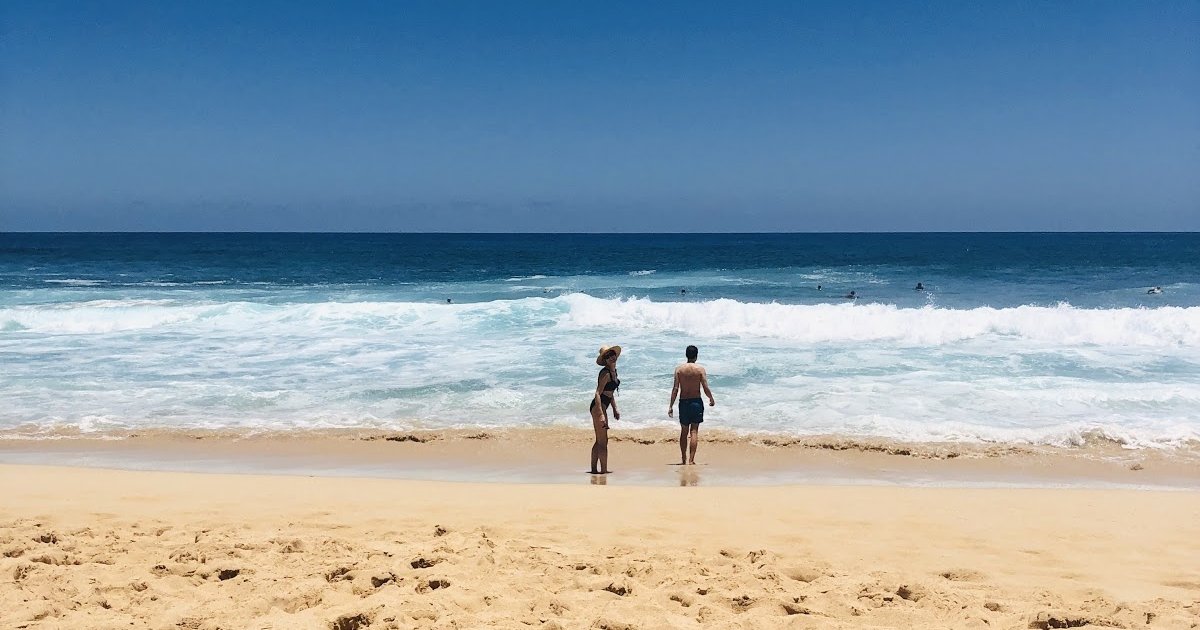 You will find me here. It is usually not overly crowded, there is a high reef about 50 feet out that the waves crash against creating calm waters. Perfect for swimming. Bring a beach chair, a good book, plenty of snacks/water and you can lay out in perfect sun for the entire day. Shade is limited and the sun's rays are strong so be sure to lather up. On your way you can stop in Ele Ele for sunscreen and beach snacks or in Little Hanapepe Town for my favorite pre-beach ritual: Little Fish Coffee for a delicious bagel sandwich or acai bowl then breeze over to Talk Story Bookstore for your vacay read. There is plenty of parking, outdoor showers and public restrooms. You can watch commuter planes take off over the ocean, dig your heels in or float through the afternoon. A perfect family destination.
Shipwreck Beach: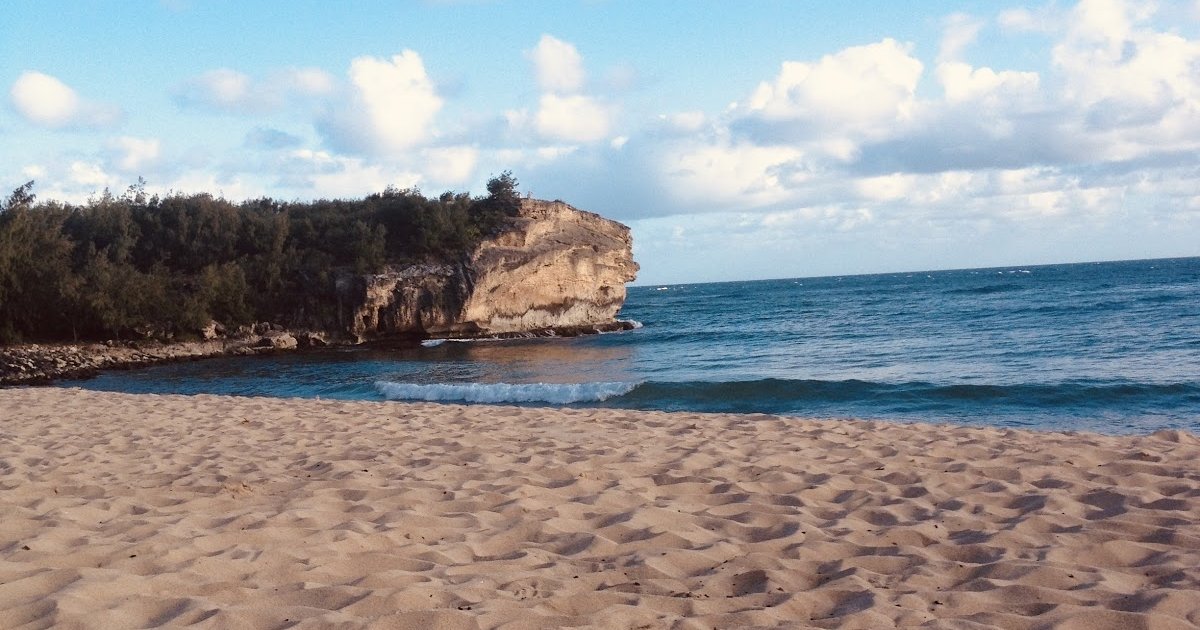 This beach is located in Poipu and offers the beautiful Hawaiian landscape with the signature Shipwreck cliff and beautiful shoreline. It can be a little touristy and it's best to get there early to secure a spot. Tends to heat up quickly. Ideal for a half day at the beach. You can cool off in the water but be prepared to have big waves crash and tug.
---
What To Do:
Outfitters Kauai Tours:
A family favorite excursion, while on the island. It's the very best way to see the island and there is something for everyone! They offer a number of Zipline adventures, take care of everything and have knowledgeable and fun guides no matter which tour you choose. They offer 4 types of Zip-line experiences including: tandem, single, superman, seated and even a water zipline! They also operate Kauai's biggest zipline, an experience you don't want to miss. You will fly over gorgeous valleys, waterfalls and lush landscapes; many of which are featured in famous movies such as: Jurassic Park, Pirates of the Caribbean and Indiana Jones! You really can't go wrong picking a tour and it is often the most memorable part of any vacation.
They offer a number of Kayak tours, my favorite is the Wailua Waterfall Kayak Tour, it was the perfect thing to do for an adventure day with the family. From Zip-lining to Na Pali Coast Sea Kayaking, Downhill Biking and Standup Paddle Boarding you will be able to experience why Kauai has the most beautiful and incredible scenery in the world. What sets Outfitters Kauai apart, and why you should look no further when choosing a guide group, is their people. Walking into the small, unassuming shop you are immediately welcomed as family and by the end of the day you will be saying heartfelt goodbyes to the incredible team.
Click here to Learn more and Enter Photo/Selfie Contest – Grand Prize $200
---
Capt Andy's Sailing Adventure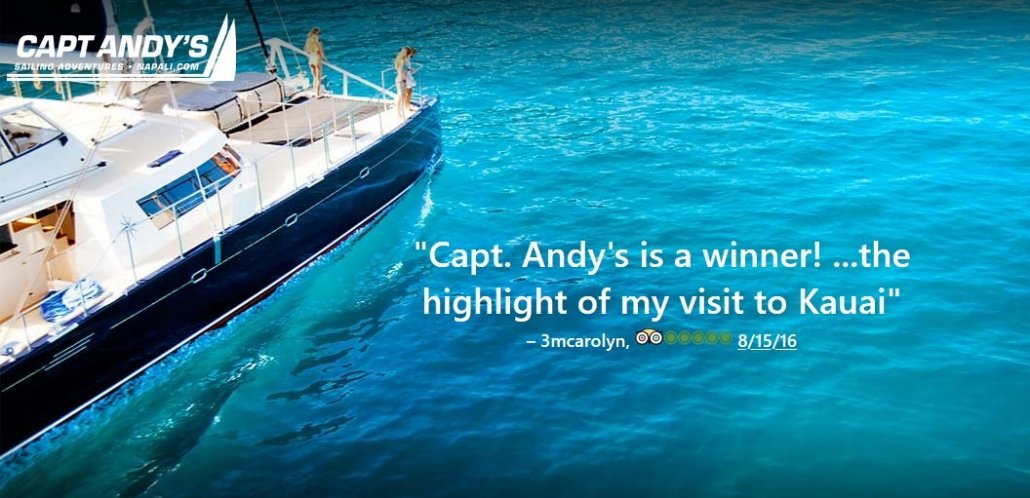 Another of our favorite adventures is Capt Andy's cruises. "
"Since 1980 we've taken guests on Kauai boat tours down famous Na Pali Coast. Whether you choose our 65′ Star Yachts, Classic Sailing Catamarans, or Wet & Wild Raft Expeditions, nobody has more fun! "
Click here to Learn More and Book Capt Andy's
---
The North Shore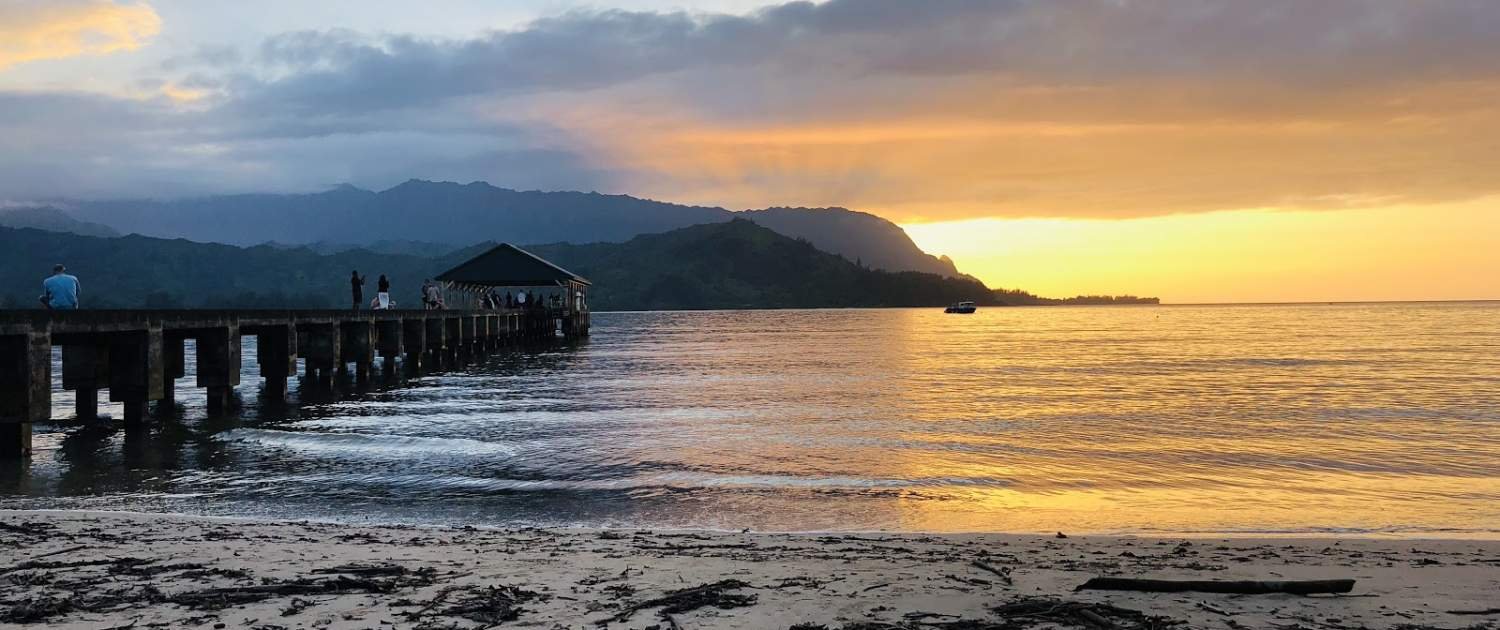 The North shore is a must! I prefer to stay on the South Side of the island but I make sure to always make a trip to Hanalei Bay, located on the North Side. Another beautiful place to catch a sunset. The drive up is so therapeutic. You feel like you get to enjoy the island in slow-motion. Play your vacation playlist, roll down the windows and take in the views. I head straight to Kalypso Island Bar & Grill to grab a quick lunch. Their menu has a lot of variety and usually the whole group can find something to eat. With only a short detour for lunch you are now just a few minutes drive to the beach! Park along the road or in the provided parking lot (I like to be near the pier.) The calm waters make it a great spot in Kauai for Boogie-boarding, hanging with the locals and preparing for sunset. Ideal for walks along the beach. The sand is usually filled with driftwood and ocean debris, the beach is clean but I recommend keeping your shoes on. After sunset or when you are finished with your beach day, stop by for some Kona Mud Pie Ice Cream at Pink's Creamery before the drive back.

---
Where to Eat:
Little Fish Coffee– There are two Little Fish Coffee Shops on Kauai, one is located in Poipu and the other one is in Little Hanapepe Town. It's a great place for breakfast or a light lunch. They have delicious bagel sandwiches and refreshing island acai bowls.
Kauai Pasta: If you are driving from the Lihue airport or staying in the area, Kauai Pasta is a great place to stop for dinner, or as a last meal before flying out.
Beach House– For a fancier dinner, somewhere to watch sunset over the ocean, or even somewhere a little romantic- make a reservation at The Beach House in Poipu for a delicious local fish dinner, drinks and impressive views.
The Crack– Such an aptly named restaurant. It lives in the little crack between Outfitters Kauai and a small grocery store. Grab a local fish taco to bring to the beach or a quick lunch before your tour. Not to mention the local grocery store, Kukuiula Market, which houses a delicious sushi stand, smoothie and acai bowl spot and just outside some of the best shaved ice on the island, Waikomo Shave Ice topped with fresh fruit and fresh juice ingredients. A trifecta all within the 'Koloa Mall Strip.'
La Spezia Restaurant & Wine Bar-
Located in Koloa, this is a great place to go for an authentic Italian dinner, wine and delicious appetizers. It used to strike me as odd to travel across the ocean and have cuisine not local to the region but now I embrace it. It reminds me that good food, from every culture, can find roots anywhere.
Kiawe Roots- If you are looking for authentic Hawaiian food, look no further. You seriously cannot go wrong with a single thing on the menu. Crazy good Hawaiian BBQ but the menu is eclectic and everything is absolutely delicious.
Kalaheo Cafe & Coffee Company- This is the staple restaurant on Kauai for my family. It is our first brunch, post beach lunch, and yummy fish dinner spot. We stop in for the carrot cake or coconut cake (or both), and stay for a yummy meal and a cup of the local coffee!