10 Oct

Paris France – Travel Guide

Paris has been called the City of Love and of Romance, and it is easy to see why. The city's iconic museums and galleries, restaurants and pâtisseries, as well as the fashionable, wide boulevards, just seem to set the heart on fire. We had visited Paris a number of times and had fallen in love with the city on the River Seine. On our latest trip, we wanted to revisit some of it most well-known attractions and reminisce on our past romance with France's capital, but we also wanted to delve deeper and find new attractions to fan our travel passions.
---
5 Unmissable Attractions:
---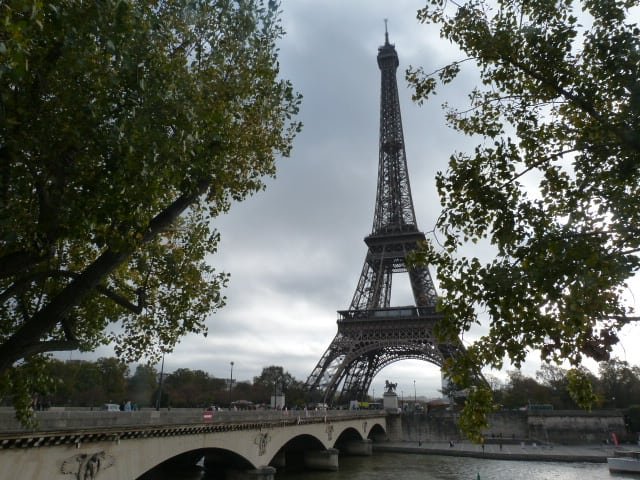 Eiffel Tower – Perhaps the most iconic vision of Paris is that of the Eiffel Tower. Having been built by Gustave Eiffel for the 1889 Exposition Universelle, which was to celebrate the 100th year anniversary of the French Revolution, the tower has remained a must see for all visitors to Paris. Its construction in 2 years, 2 months and 5 days was a technical and architectural achievement and we don't think that could be repeated in these days. When we visited, we made sure to arrive just before the ticket office opened. Unsurprisingly, the Eiffel Tower is very popular, but the top level observation deck is relatively small, which means that there can be large queues to ascend in the elevator. Getting there early is therefore paramount. The view from the top is almost unsurpassed in Paris (the panorama from the Tour Montparnasse is arguably better), but it really only needs about fifteen minutes to get all the views and Instagram moments that you require, so even more reason not to queue for an hour later in the day.
Address: Champ de Mars, 5 Avenue Anatole France, 75007 Paris
---
Musee du Louvre – The Louvre is the world's most visited museum, receiving around 9 million visitors each year. It is also one of the largest. You could easily spend a day in this museum and not see half of it, so we made sure that we did our research before visiting. Our personal plan included, unsurprisingly, the Mona Lisa, but also David's The Coronation of Napoleon, Eugenie Delacroix's Liberty Leading the People, and Caravaggio's The Fortune Teller and Death of the Virgin. Despite being so organised, the visit still took us over five hours! The collection is divided among eight curatorial departments: Egyptian Antiquities; Near Eastern Antiquities; Greek, Etruscan, and Roman Antiquities; Islamic Art; Sculpture; Decorative Arts; Paintings; Prints and Drawings, so there is something for all tastes. It is worth noting that the museum has late openings on a Wednesday and Friday, and we made sure that we took advantage of this.


Address: 91A Rue de Rivoli, 75001 Paris
---
Notre Dame – "Our Lady of Paris" must be one of the finest examples of French Gothic architecture, and we loved exploring it both inside and out. Note that the famous gargoyles are accessed separately via the South Tower on Rue du Cloître Notre-Dame. Interestingly, the gargoyles and most of the exterior was colourfully painted. There are 387 steps to the top of the tower and there is no elevator, so be prepared for a climb! Inside the cathedral, you can also visit the treasury and see several relics, such as the Crown of Thorns, a fragment of the True Cross, and one of the Holy Nails. Not strictly part of the Cathedral, but rather in the square in front, we also recommend visiting the Archeological Crypt which displays the archaeological remains discovered during excavations from 1965 to 1972.
Address: 6 Parvis Notre-Dame – Pl. Jean-Paul II, 75004 Paris
---
Musee d'Orsay – We love the impressionist and post-impressionist painters such as Monet, Degas, Renoir, Cézanne, and Van Gogh, so there was no doubt that visiting the Musée d'Orsay would be on our itinerary again. The museum is housed in the former Gare d'Orsay, a Beaux-Arts railway station built between 1898 and 1900 and the building is an attraction in itself. The interiors were subsequently designed by the Italian architect Gae Aulenti in the early eighties.


Address: 1 Rue de la Légion d'Honneur, 75007 Paris
---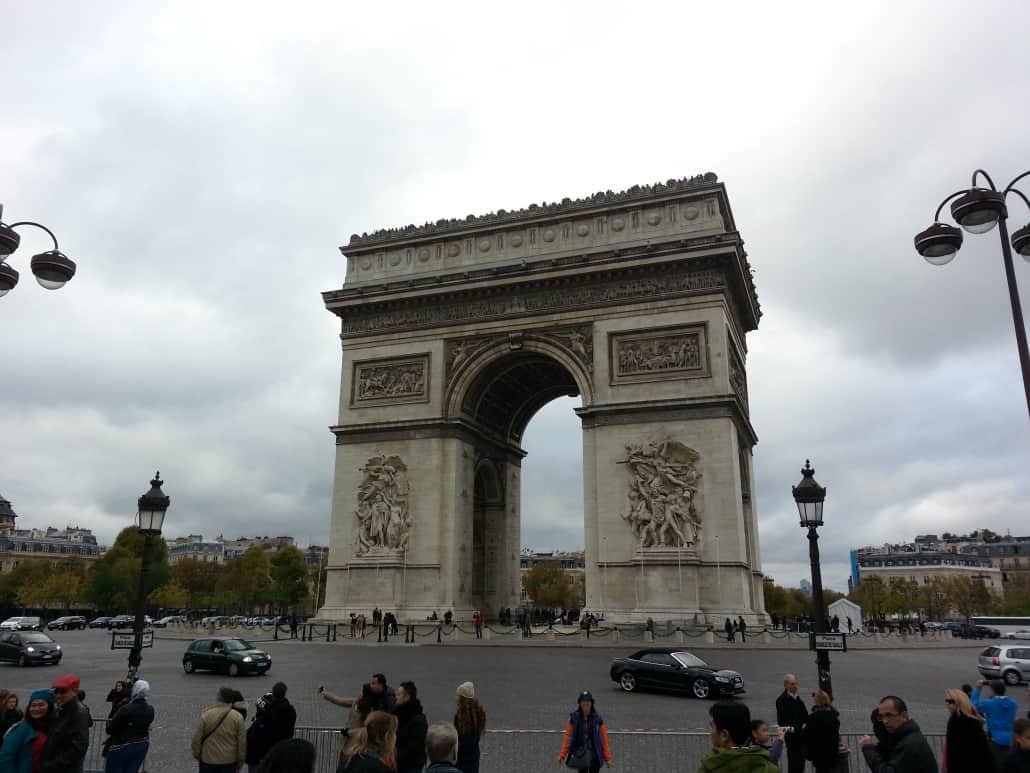 Arc de Triomphe – The Arc de Triomphe honours those who fought and died for France in the French Revolutionary and the Napoleonic Wars and also covers the Tomb of the Unknown Soldier from World War I. The iconic arch is a great backdrop for selfies, but we found the view from the top was the main attraction. The monument is 50 metres high, and you can get a fantastic view down the Champs Elysee and the other boulevards which radiate out from arch. Queues for the Arc de Triomphe can be long, but we found that by having a Paris Museum Pass, we were able to jump line!
Address: Place Charles de Gaulle, 75008 Paris
---
10 Hidden Gems:
---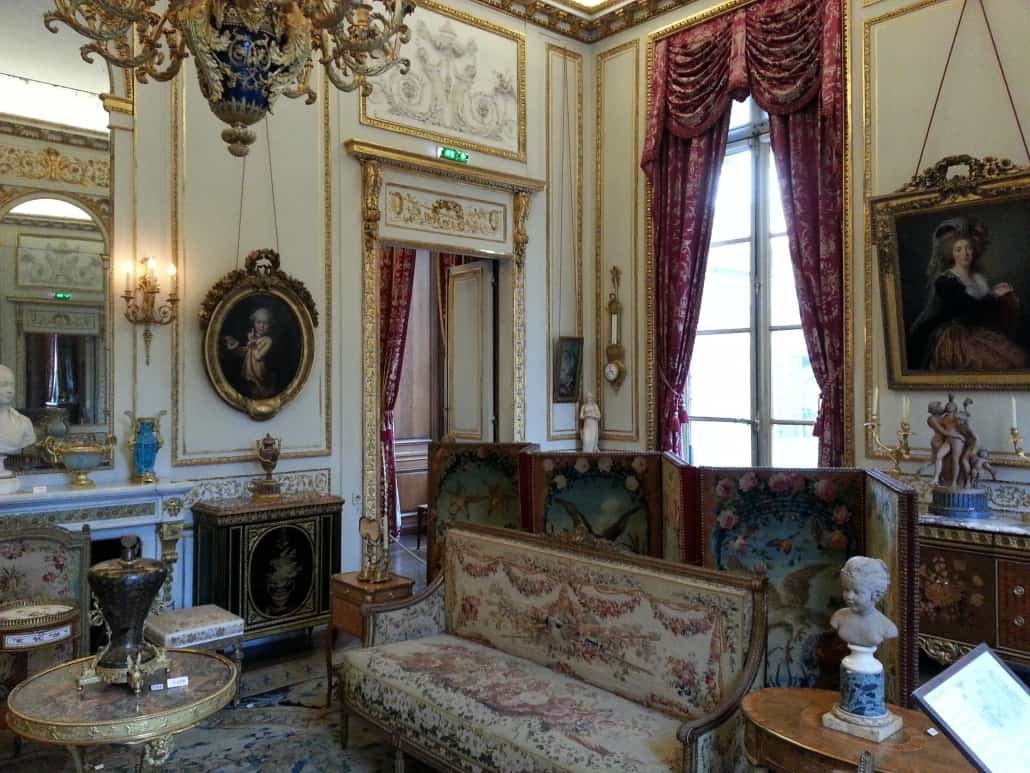 The Musée Nissim de Camondo – When we saw interior photos of this elegant house museum of French decorative arts, we knew we had to visit. The museum was the private mansion of the banker Count de Camondo and houses his collection of art from the second half of the 18th century. We also found the Camondo family history very interesting, so it is worth reading about this as you walk around the sumptuous rooms. The Parc Monceau is also a short walk from the museum and we found it one of the prettiest parks in Paris.
Address: 63 Rue de Monceau, 75008 Paris
---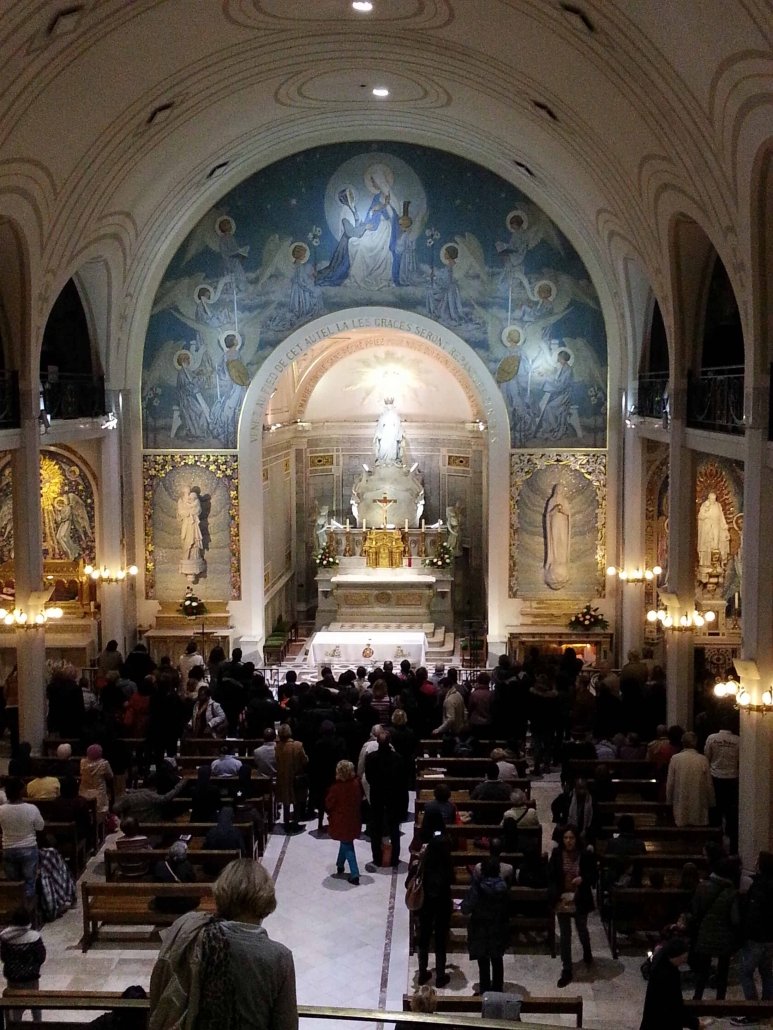 Chapel of Our Lady of the Miraculous Medal – The church itself is rather unspectacular compared to others that can be visited in Paris. However, it is the story of the founding of the chapel which brought us here and captivated our attention. This was where the Blessed Virgin Mary appeared to Saint Catherine Labouré in 1830 and requested the creation of the medal which came to be known as the Miraculous Medal. We were lucky enough to be there during mass, and the chapel was packed, and it was quite striking to see the devotion of the congregation. Also of note was the incorrupt body of St Catherine Labouré which lies in a glass coffin at the side altar.
Address: 140 Rue du Bac, 75340 Paris
---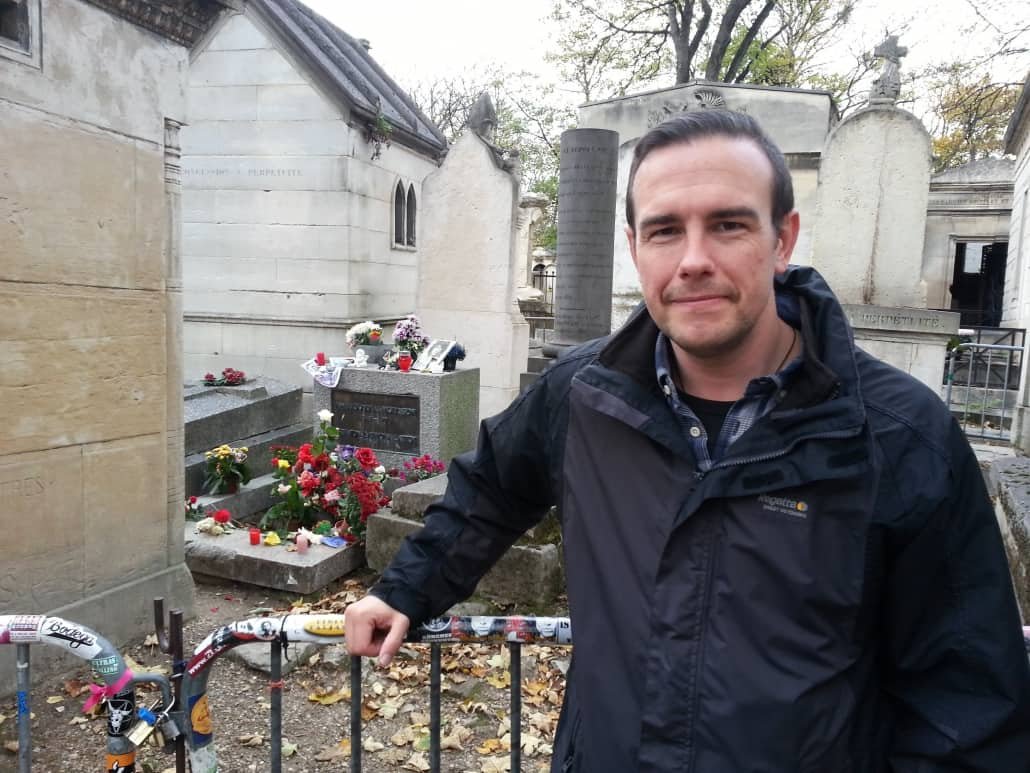 Pere-Lachaise Cemetery – The Père Lachaise cemetery is probably the most visited necropolis in Paris. You can easily spend a lazy afternoon covering the 44 hectares and checking out the interesting graves and mausoleums. The cemetery is the final resting place of several famous people, including Honoré de Balzac, Frederic Chopin, Edith Piaf, and Oscar Wilde. However, our focus was paying respects to Jim Morrison, lead singer of The Doors. The gravestone is decorated and there were several colourful characters hanging around which added to the cool vibe.
Address: 16 Rue du Repos, 75020 Paris
---
Musee de Montmartre – The museum can be found in the heart of Montmartre, which is perhaps Paris' most interesting neighbourhoods. Amongst other pieces of art history, the Musee de Montmartre's permanent collection is composed of paintings, posters and drawings signed by Toulouse-Lautrec, Modigliani, Kupka, Steinlen, Valadon, and Utrillo. The residences that make up the museum were used by numerous artists such as Auguste Renoir, Émile Bernard, Suzanne Valadon and Maurice Utrillo as studios.The garden is also worth checking out, as this was where Renoir painted some of his best works.
Address: 12-14 Rue Cortot, 75018 Paris
---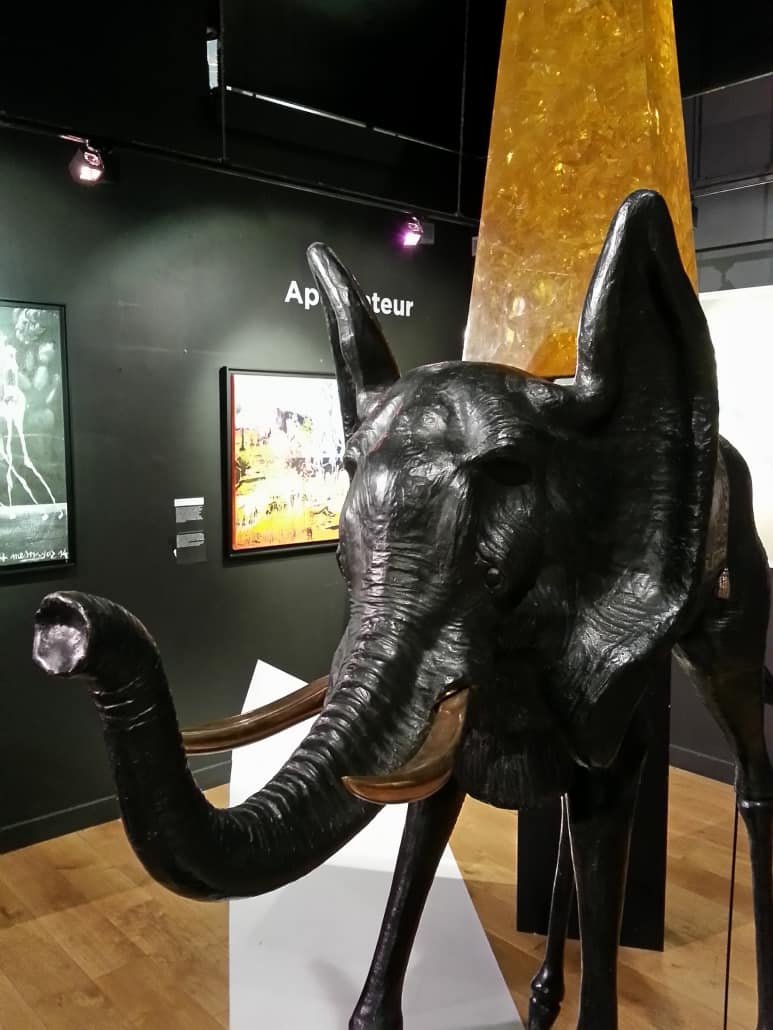 Espace Dali – Also to be found in Montmartre is the Espace Dalí. This permanent exhibition is devoted to Salvador Dalí and more particularly to his sculptures and engravings. You can't help but scratch your head when you see some of the 300 original artworks in the exhibition. Some are just plain weird!
Address: 11 Rue Poulbot, 75018 Paris
---
Canal Saint-Martin – We hadn't heard of the reputation of Canal Saint-Martin until we booked our apartment on Rue Bichat which runs parallel to part of the waterway. What we found was a beautiful 2.86 mile long canal which connected the Canal de l'Ourcq to the river Seine. Half the canal has now been built over, but what is left gives the visitor a scenic waterside walk.
Address: Quai de Valmy, 75010 Paris
---
Rue Cler – Rue Cler is one of Paris' most beloved market streets. Just a ten minute walk from the Eiffel Tower, the Rue Cler gives the visitor the chance to see where the local Parisians go for their daily shopping. There is a wonderful selection of specialty food stores, patisseries, butchers, delicatessens, cheese specialists, fishmongers, greengrocers, chocolate shops and cafés. Most of the street is a pedestrian area and still has its original cobblestones.
Address: Rue Cler, 75007 Paris
---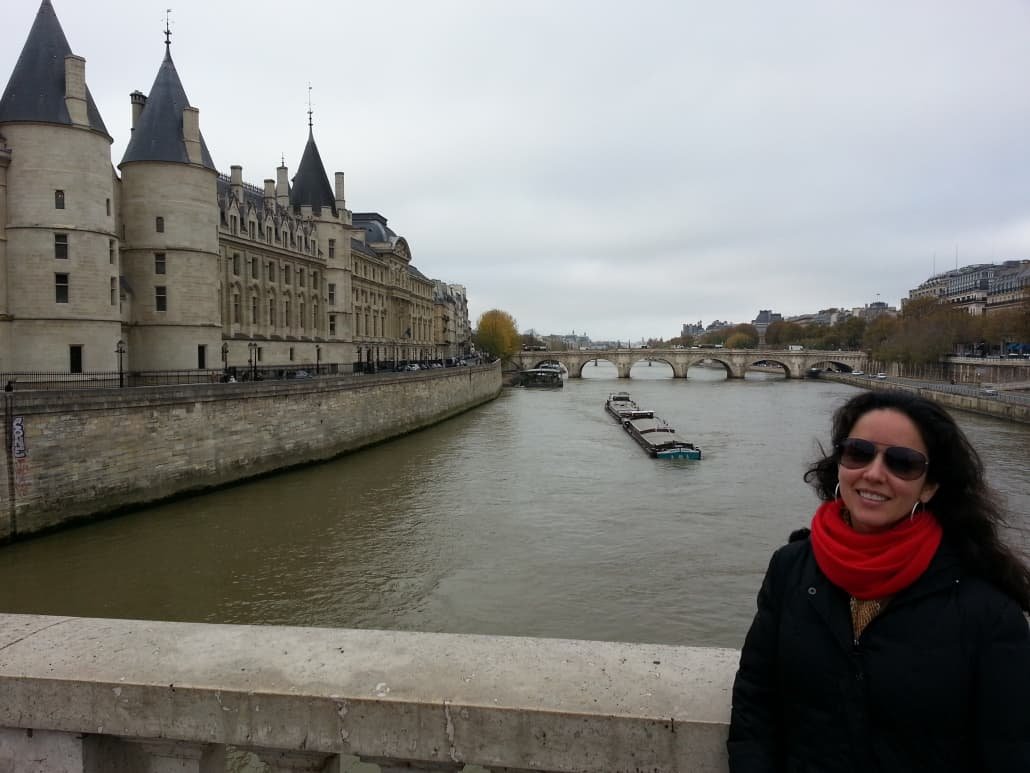 Conciergerie – This former royal palace is now a large museum on the medieval history of Paris. The building was also used as a prison during the Revolution, and our interest was firmly focused on one cell in particular, that of Marie Antoinette, perhaps the Conciergerie's most famous inmate. The Conciergerie neighbours the Sainte Chapelle and its spectacular stained glass windows and is just minutes from Notre Dame. Perhaps its closeness to these more famous attractions leads the Conciergerie to be overlooked by most visitors, but the museum is definitely worth going to when visiting the Ile de la Cité
Address: 2 Boulevard du Palais, 75001 Paris
---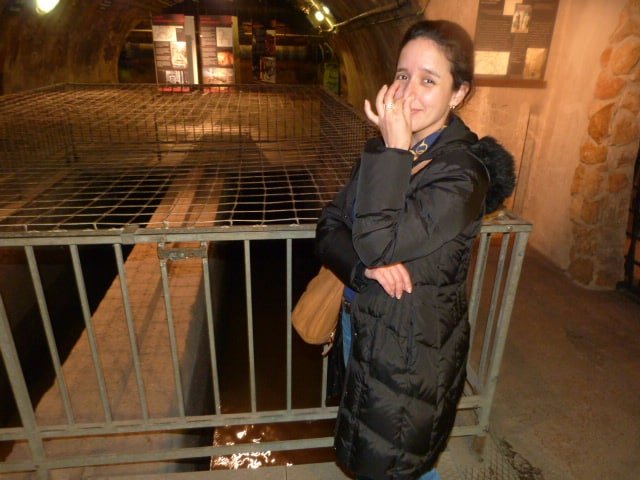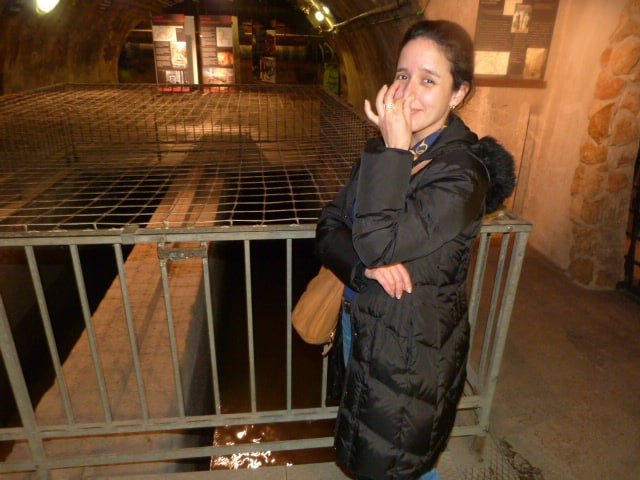 Musée des Égouts de Paris – The Paris Sewer Museum is located in the actual sewers! Yes, that's right, a living, working, smelling sewer. Just a ten minute walk from the Eiffel Tower along the banks of the Seine, the museum details the history of the sewers in Paris. Despite how it sounds, we found it very interesting.
Address: Quai d'Orsay, 75007 Paris
---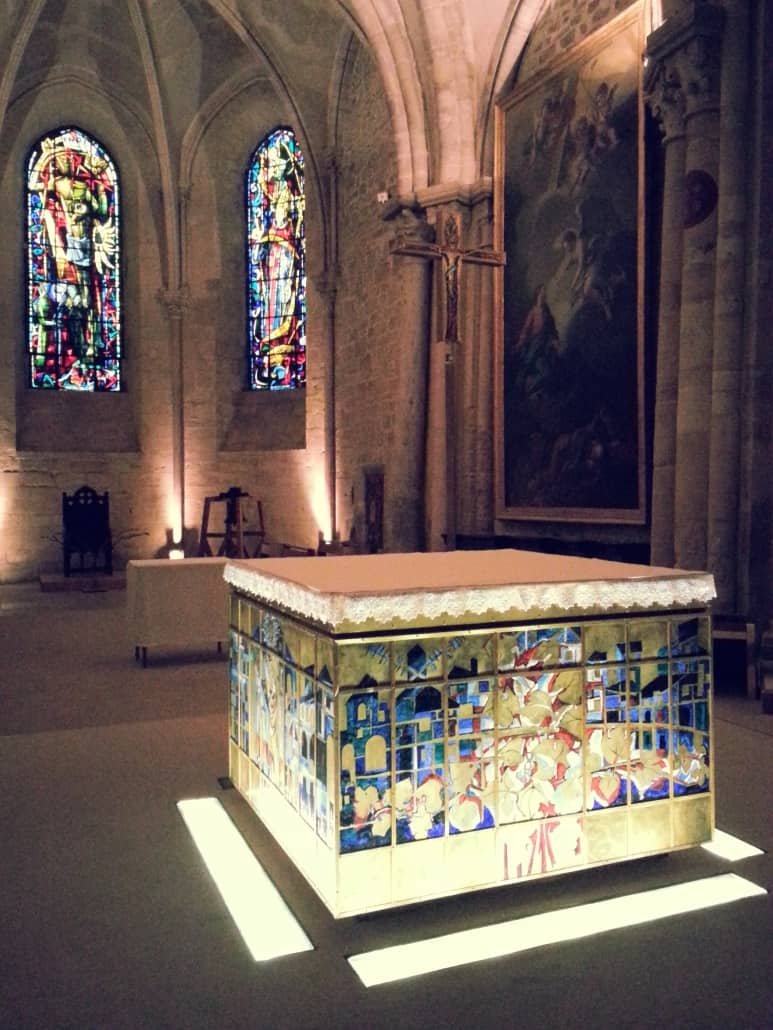 St-Pierre de Montmartre – The attention of most visitors to Paris when visiting Montmartre is the Sacré-Cœur. As imposing as this church is, it was the history of the Church of Saint Peter of Montmartre, next door to the Sacré-Cœur, which actually grabbed our attention. St-Pierre de Montmartre is the oldest surviving church in Paris. According to the earliest biography of Saint Ignatius Loyola, the church is the location at which the vows were taken that led to the founding of the Society of Jesus. Both facts made it a fascinating church to visit.
Address: 2 Rue du Mont Cenis, 75018 Paris
---
Where to Eat:
---
L'Atelier Etoile de Joël Robuchon – When we heard that Paris, perhaps the culinary capital of the world, had a one Michelin star restaurant that was actually affordable, we jumped at the chance to eat there. It was out of this world! Note, that the restaurant is accessed via the ground floor of Drugstore Publicis.
Address: Publicis Drugstore, 133 Av. des Champs-Élysées, 75008 Paris
---
Breizh Café – To taste the best traditional Breton crepes in Paris, pay a visit to the Breizh Café. It's a relatively small restaurant, so be sure to book a table or be disappointed!
Address: 109 Rue Vieille du Temple, 75003 Paris
---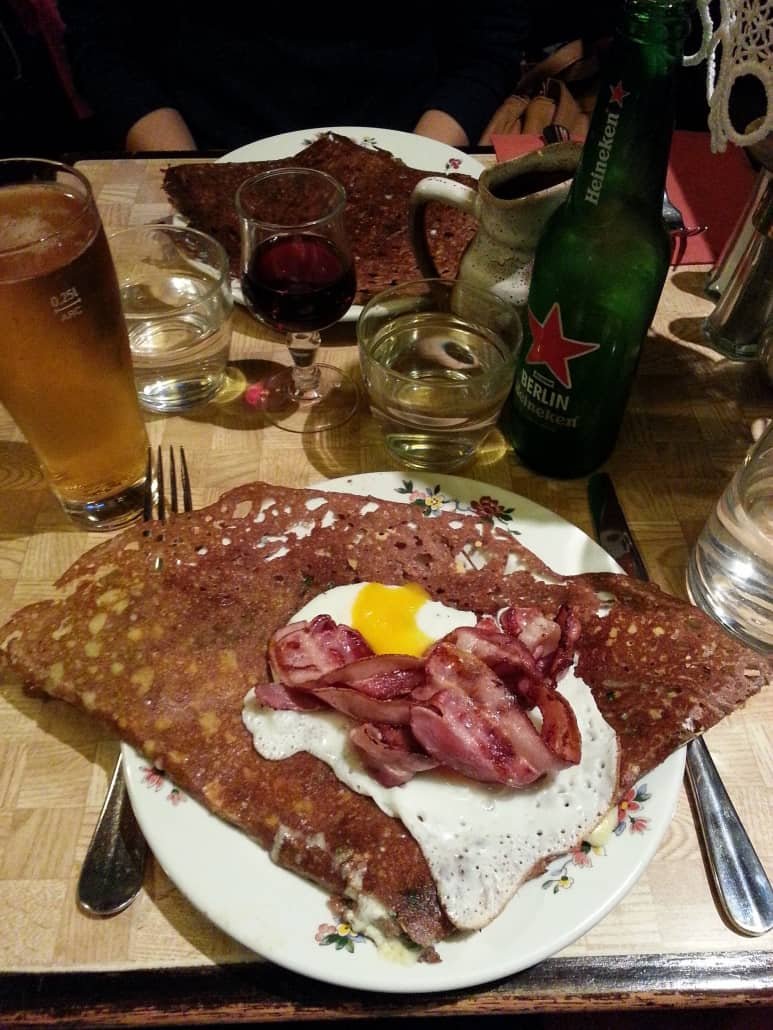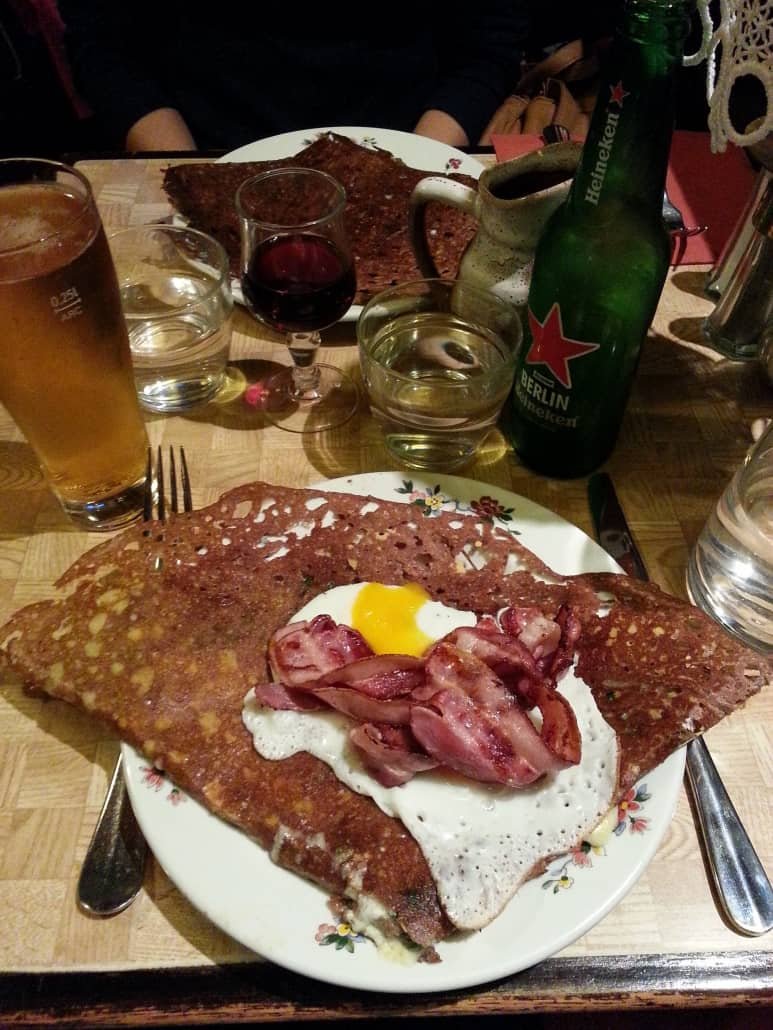 Crêperie Josselin – Perhaps the most famous crepe restaurant in Paris, and for good reason, is Crêperie Josselin. A homely, traditional setting, with tasty, simple dishes.
Address: 67 Rue du Montparnasse, 75014 Paris
Photo #18

À la Pomponnette – When visiting Montmartre, make sure you partake in the traditional French cooking at À la Pomponnette. We found it an ideal venue for either lunch or dinner.
Address: 42 Rue Lepic, 75018 Paris
---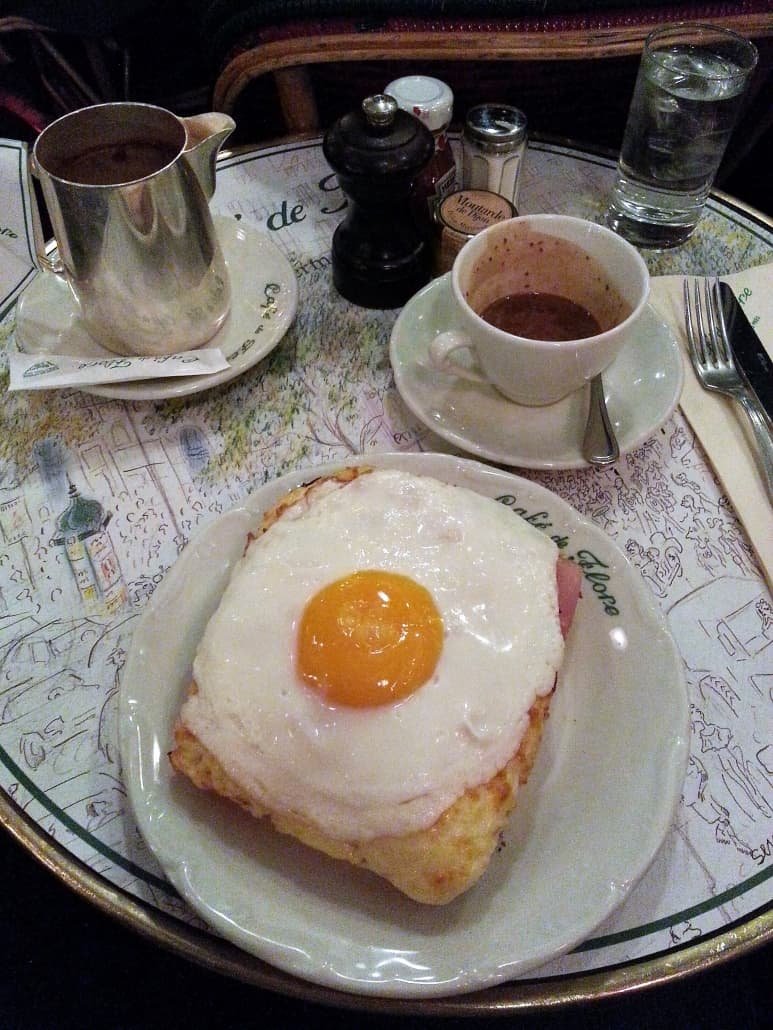 Café de Flore – One of the oldest coffeehouses in Paris, the Café de Flore is a must for the visitor. Order their famous hot chocolate or croque madam and soak up the atmosphere of the café once frequented by Georges Bataille, Robert Desnos and Pablo Picasso.
Address: 172 Boulevard Saint-Germain, 75006 Paris
---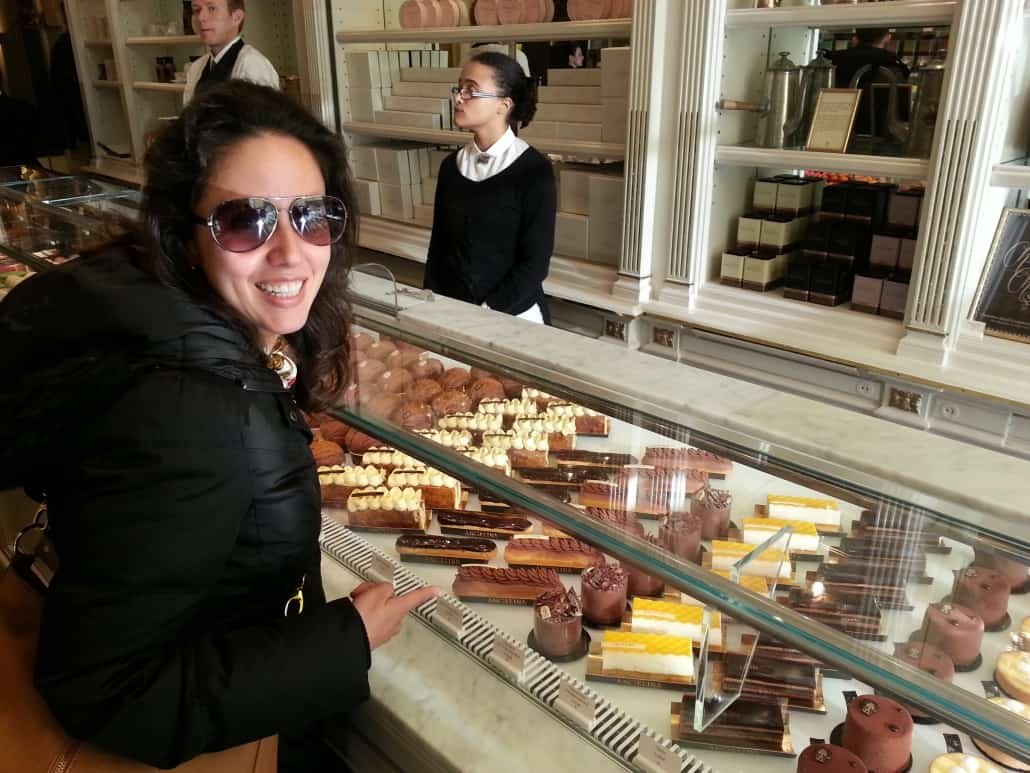 Angelina – This world famous tea room and patisserie serves scrumptious deserts and hot chocolate to die for. We can thoroughly recommend their signature delicacy – The Mont Blanc – a pastry made up of meringue, light Chantilly, vermicelli and chestnut cream!
Address: 226 Rue de Rivoli, 75001 Paris
---
Where to Stay:
---
Auberge de Jeunesse MIJE Fourcy – Budget Price – a hostel with a central location that can't be beaten, right next to the Saint-Paul and the Pont Marie metro stations.
Address: 6 rue de Fourcy, 75004 Paris, France
---
Libertel Canal Saint-Martin – Moderate Price – set in the fashionable and picturesque neighbourhood of the Canal Saint-Martin, this hotel is next to the Jaurès Metro Station and within walking distance of Gare du Nord (the train from Charles de Gaulle Airport stops here) and Gare de L'Est.
Address: 5 avenue Secretan, 75019 Paris
---
Grand Hotel du Palais Royal – Luxury – located minutes from the Louvre and next to the Palais Royal Musée du Louvre metro stations, this hotel oozes class.
Address: 4 rue de Valois, 75001 Paris
---
Hints, Tips and Useful Information:
---
Electricity: The standard voltage is 230 V and the standard frequency is 50 Hz. The power sockets are of type E. This socket also works with plug C and with plug F if it has an additional pinhole.
---
Currency: Euro (EUR; symbol €) = 100 cents. Notes are in denominations of €500, 200, 100, 50, 20, 10 and 5. Coins are in denominations of €2 and 1, and 50, 20, 10, 5, 2 and 1 cents.

---
Banks and ATMs: Hotels, stores, bars and restaurants will take cards happily, although some may not take Amex. It is a good idea to keep some cash, however, as some smaller cafes and markets may not accept cards. Also note that it can be difficult to find outlets where travellers cheques can be cashed.

---
Telephone dialing code: +33

---
Emergency numbers: French emergency phone numbers (free from any phone):

General emergency number is 112
SAMU (ambulance/medical help): dial 15
Pompiers (Fire-brigade): dial 18
Police: dial 17
---
Mobile Telephones: France operates on a GSM network. This means that if your current phone is GSM-compatible, it will probably work in France. If you are coming from North America or some parts of Asia you will probably have a CDMA phone, which will not work in France.

---
Transport – Public: Paris has an efficient 16-line metro as well as an extensive bus network. A weekly travel pass for zones 1 and 2 is usually the most cost-effective option. The Vélib' bike system is another good option with over 1,500 stations across the city. To use a bike, you need to open a Vélib' account, which can be done at any station.

---
Transport – Taxis: Taxis can be hailed although it may prove hard and there's an automatic surcharge. Otherwise pick one up outside one of the major hotels. To order, call Paris' central taxi switchboard (tel: 01 4530 3030).

---
Climate: Rainfall is distributed throughout the year with some snow likely in winter. July is the hottest month in Paris with an average temperature of 20°C (68°F) and the coldest is January at 5°C (41°F) with the most daily sunshine hours at 8 in September. The wettest month is May with an average of 26mm of rain.

---
Water: Tap water is safe to drink (although you'll find a huge amount of bottled water for sale too).

---
Shopping: What to buy in Paris:

---
Salt – the French are serious about salt, and the packaging will specify the exact region and method of harvesting. A great gift for foodies!
Wine & Champagne – something for every wine drinker.
Tropéziennes – the iconic, leather sandal born in the French Riviera.
A Béret – iconic French hat.
A Marinière – a long-sleeved jersey that was originally worn by the French Marine.
Second hand books, postcards and photos from the Bouquins along the banks of the Seine.
An Eiffel Tower replica – enough said!
A painting from Place du Tertre.
---
Cuisine: What to try in Paris:

---
---
Smoking: Smoking is generally prohibited in indoor public places, but there may be designated smoking areas outside. Smoking is prohibited in most forms of public transport, with exceptions for taxis and outdoor places on commercial watercraft. The law also prohibits smoking in some outdoor areas, specifically those that are regularly frequented by children.

---
Alcohol Consumption: France has no explicitly stated consumption age but selling alcohol to a minor (under 18) is illegal.

---
Tipping: French laws dictate that a service charge must be included in all prices and tipping is not mandatory, but customary for good service. Tipping the waiter 10% is welcome in return for very good service in a restaurant. At a bar or cafe in France you can leave 1 or 2 Euros as a gratuity. Usually, tour guides are tipped between 2€ and 5€. It is customary to tip your taxi driver 10%.

---
Safety: Recent terrorist attacks and threats have occurred in France and while tourists should raise their level of caution, the police presence has been greatly increased in large cities, especially Paris, to deter further attacks. Be especially vigilant for bag and phone thieves at transport hubs like train stations, airports, restaurants, outdoor cafes, beaches and on public transport.

---
US Dept. of State Travel Advice: http:// https://travel.state.gov/content/travel/en/international-travel/International-Travel-Country-Information-Pages/France.html.html?wcmmode=disabled