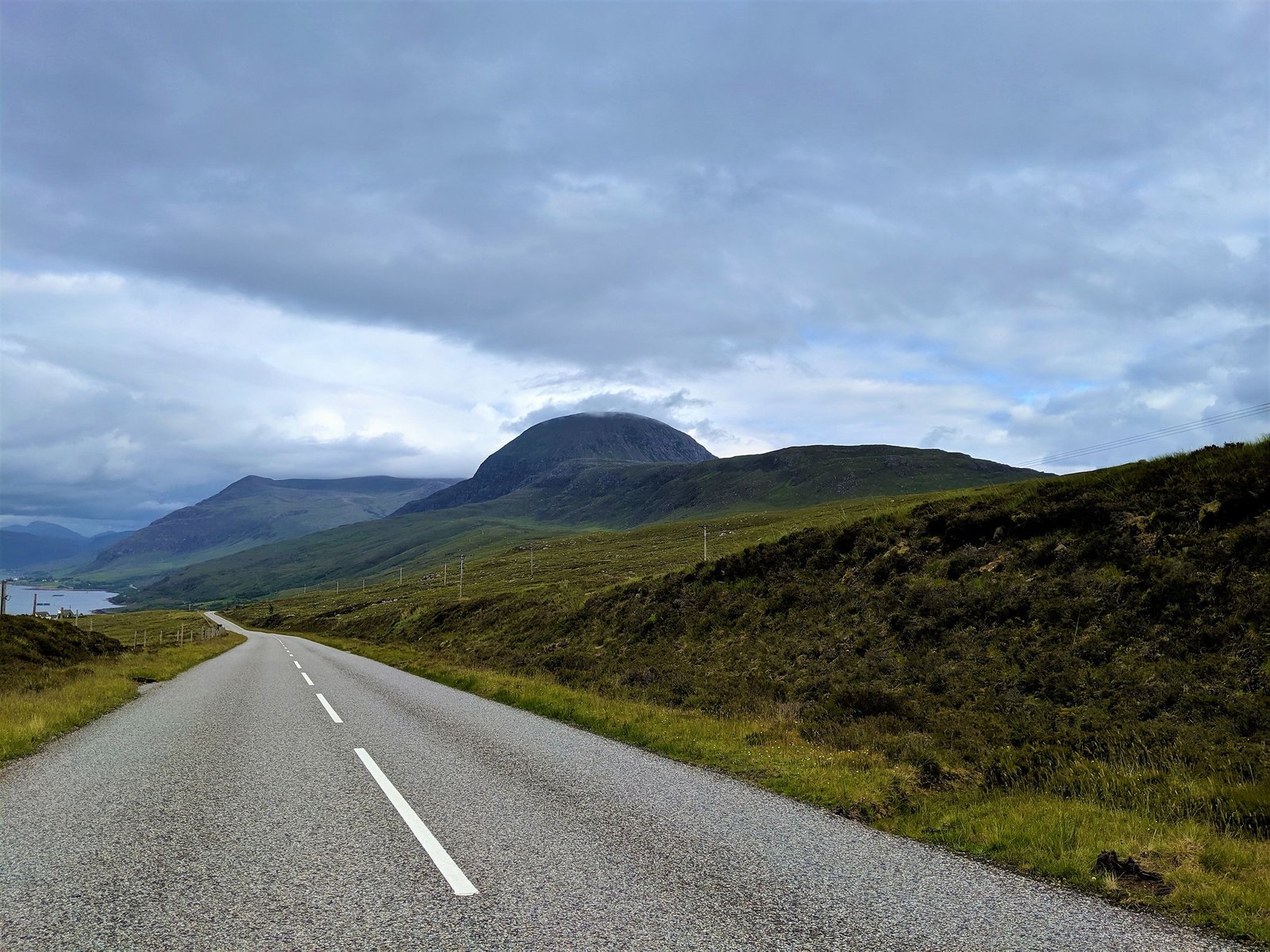 04 Oct

Wester Ross, Scotland – Travel Guide

Wester Ross is a stunning area in the Northwest Highlands of Scotland, from the small town of Ullapool in the north, down to the hamlet of Dornie in the south. The land in between is a mix of mountains, sandy beaches and castles, with the North Coast 500 road running straight through this region. Wester Ross simply takes our breath away and we would highly recommend travellers to Scotland to consider hiring a car and exploring this amazing landscape.
---
5 Unmissable Attractions: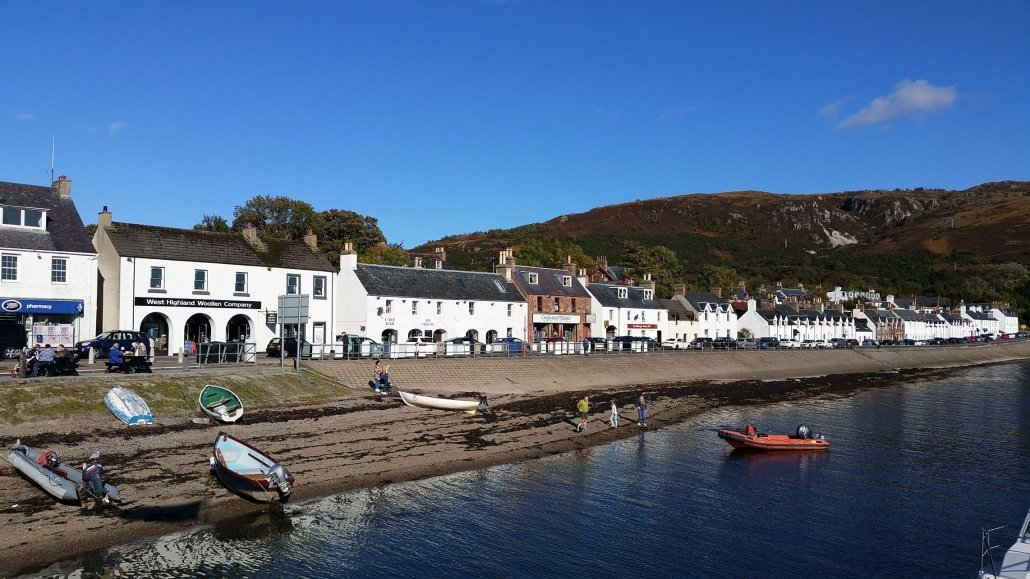 Ullapool – Ullapool is a quaint town on the shores of Loch Broom, with a picturesque harbour, framed by the stunning mountains of Wester Ross. Ullapool is a relatively new town, in Scotland at least, having been designed and built by Thomas Telford in 1788 for the British Fisheries Society. The town was built to take advantage of the herring boom in the late 18th century, but due to overfishing, this bonanza declined throughout the following century. Today, we found that this beautiful little settlement is a great base for exploring Wester Ross and journeying along the North Coast 500 route. Ullapool has some great little tea rooms and restaurants, as well as some nice shops.
Address: Ullapool, Scotland
---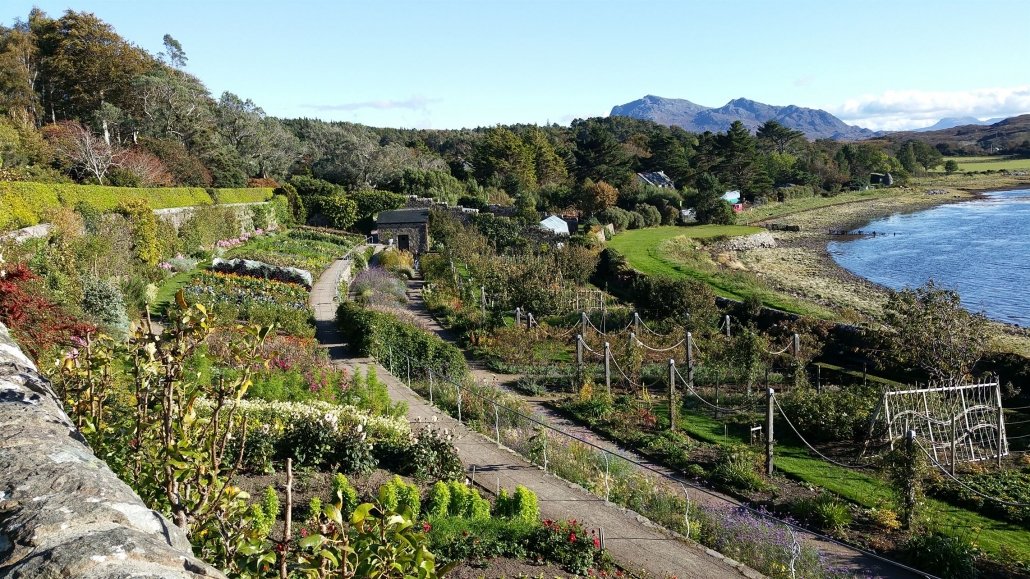 Inverewe Garden – Inverewe Gardens and Estate is a geographical anomaly – a vibrant, at times colourful, botanical garden set in the wilds of the Scottish Highlands. The garden was created in 1862 by Osgood Mackenzie on the 850 hectares (2,100 acres) estate bought for him by his mother. The Garden covers some 20 hectares (49 acres) and has over 2,500 exotic plants and flowers. We have had great walks through the gardens and the forested area, with the scenic glories of Loch Ewe and the surrounding hills framing this beautiful estate. Make sure that you also spend time visiting Inverewe Lodge, as it will whisk you back in time to how this country house would have looked over 100 years ago. Unsurprisingly, the estate has a well-stocked garden centre, so that you can recreate the flower beds at your own home. There is also an excellent café, which is ideal for a coffee or lunch.
Address: Poolewe, Achnasheen IV22 2LG
---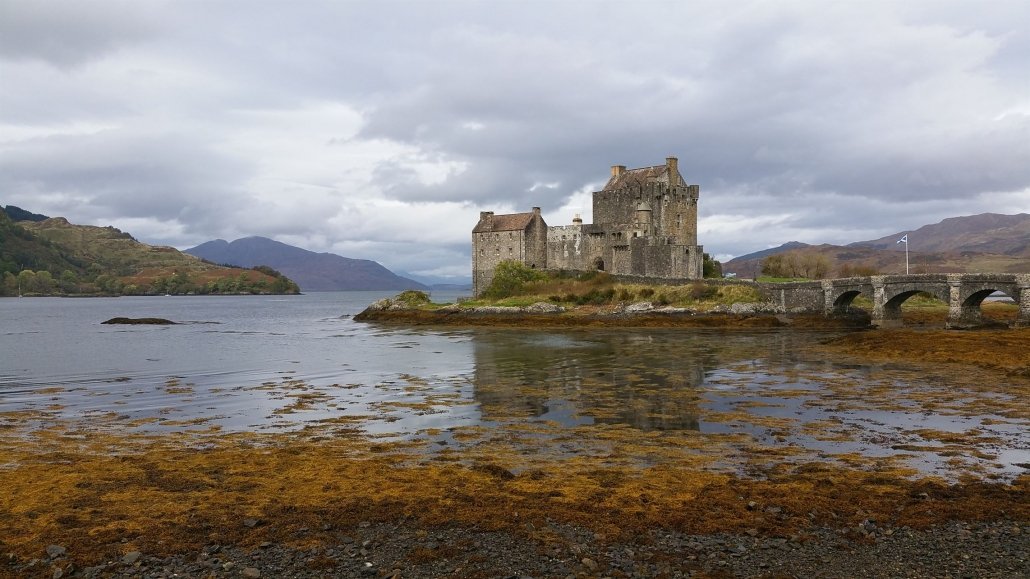 Eilean Donan Castle – One of the most iconic castles of Scotland, Eilean Donan sits proudly on an island at the point where three great sea lochs meet. Understandably, the castle is very popular with tourists, so try to get there as early as possible, or risk bumping elbows with coachloads of visitors. The castle, as you see it today, is actually a recent construction, having been totally rebuilt in 1932. The castle had been partially destroyed during the Jacobite uprising in 1719 and had been deserted until bought and restored by Lieutenant Colonel John MacRae-Gilstrap. As picturesque as this castle is, Eilean Donan is, for us, forever associated with the 1980's film Highlander – we always remember when the lead character Connor Macleod is banished from the castle and pilloried as he fled over the bridge. It is worth noting that the castle has an excellent gift shop and is well stocked with souvenirs, both classy and touristy.
Address: Dornie, Kyle of Lochalsh IV40 8DX
---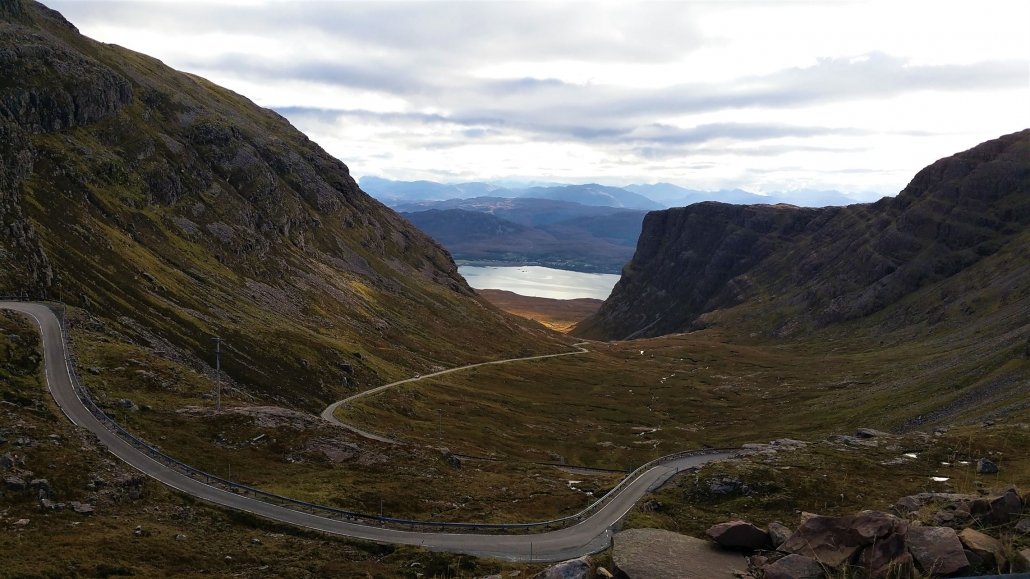 Bealach n Ba (Pass of the Cattle) – Bealach na Bà is a historic pass through the mountains of the Applecross peninsula and the name of a famous twisting, single-track mountain road through the pass and mountains. The pass really reminded us of some roads in the Alps or Norway and we received great views at every point on this route. If you are not restricted by your trip itinerary, this is one attraction that we would always advise to do on a clear day – otherwise all you will experience is a tight, difficult road to navigate, without the spectacular views. Once you reach the top of the pass, you will have the satisfaction of knowing that you are now on the third highest road in Scotland, having ascended 626 metres in a matter of three or four miles. For those of you a bit squeamish, there is an alternative coastal road that goes from Sheldaig to Applecross, which has its own attractions, but nothing else will quite compare to the Bealach n Ba.
Address: Strathcarron IV54 8ND
---
Plockton – Scotland has hundreds of picture postcard villages, but Plockton is consistently regarded as one of the best. This attractive village sits on the idyllic Loch Carron, with the neatly painted cottages hugging the shoreline, following the curve of the tiny harbour. Like Ullapool, Plockton is a planned fishing village, being built in response to the land clearances of the early 1800's, when people were replaced with sheep. When we visit, we always have a childish snigger, since the work 'plock' in the Gaelic language means 'pimple', with Plockton being the little pimple on the end of the peninsula!
Address: Plockton, Rosshire.
---
10 Hidden Gems: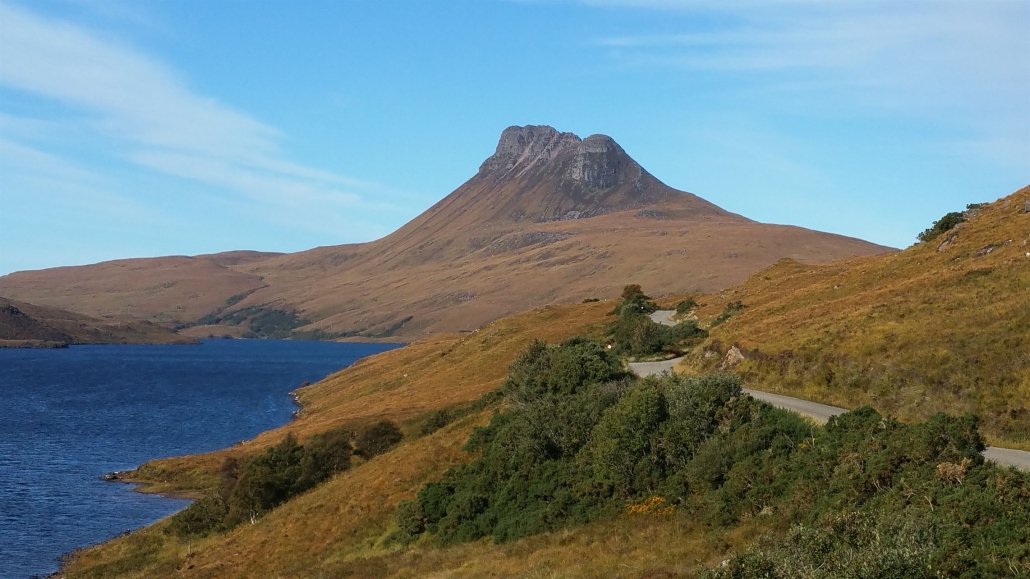 Stac Pollaidh – Stac Pollaidh is a mountain made of Torridonian sandstone that sits proudly over Loch Bad a' Ghaill and Loch Lurgainn. This unusual looking mountain rises just over 2000 feet, and there is a relatively easy, but steep path that winds half way up the mountain from the car park at the bottom. We hiked up to the mid-point and were rewarded with stunning views. The second half of the walk gets more difficult under foot and, although we did not have time to complete the walk, it is generally accepted that most hikers can ascend the summit if care is taken.
Address: Ullapool IV26, UK
---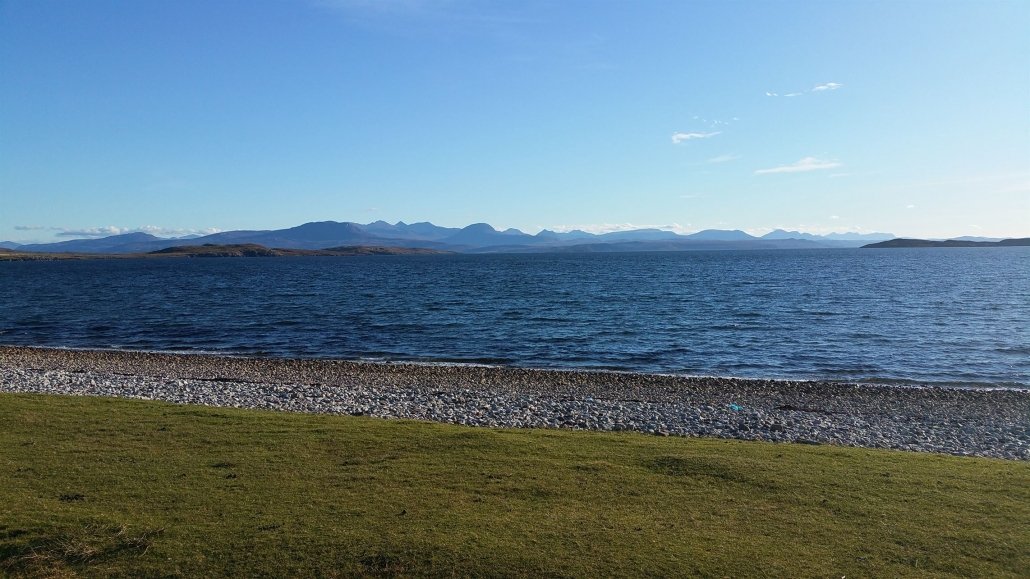 Achiltibuie – Achiltibuie is a small village strung out along two miles or so of stunning shoreline. Views over the mouth of Loch Broom and the Summer Isles take your breath away. A little-known fact is that some of the film The Eagle, staring Channing Tatum, was filmed in this area.
Address: Achiltibuie, Ullapool
---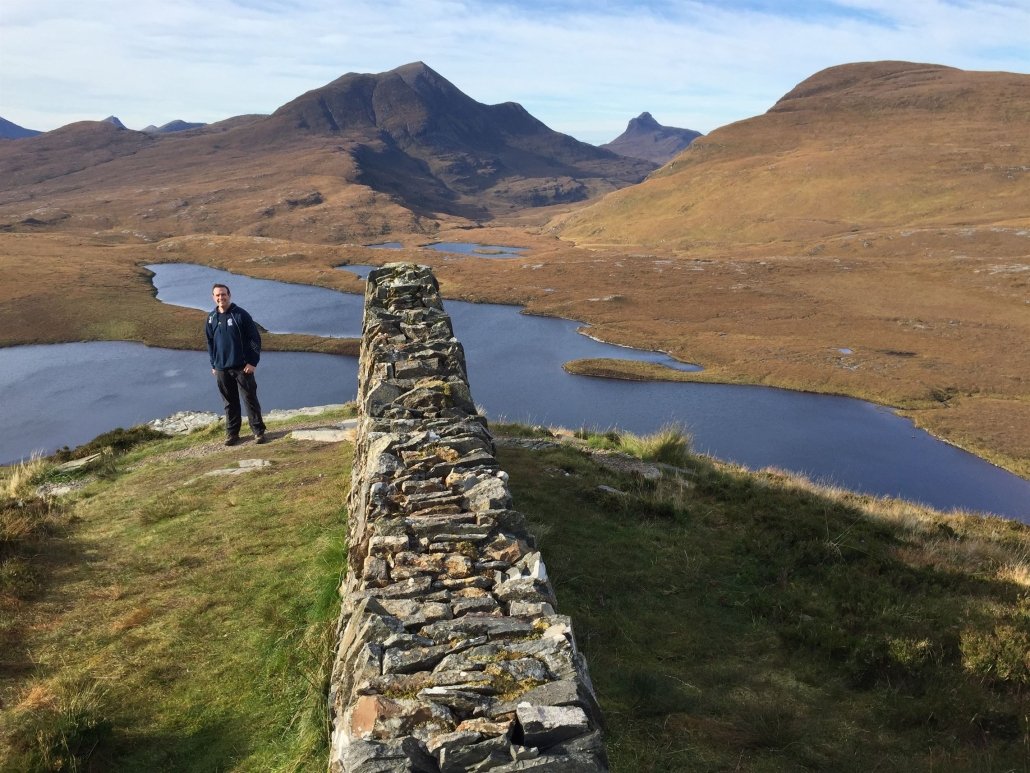 Knockan Crag National Nature Reserve & Visitor Centre – Knockan Crag is a dramatic line of rocky cliffs. Knockan Crag is celebrated internationally because of an important geological feature that is known as the Moine Thrust, which was originally identified here. The Gaelic name of Knockan Crag is Creag a' Chnocain, which means crag of the small hill in English.
Address: Knockan, Elphin IV27 4HH
---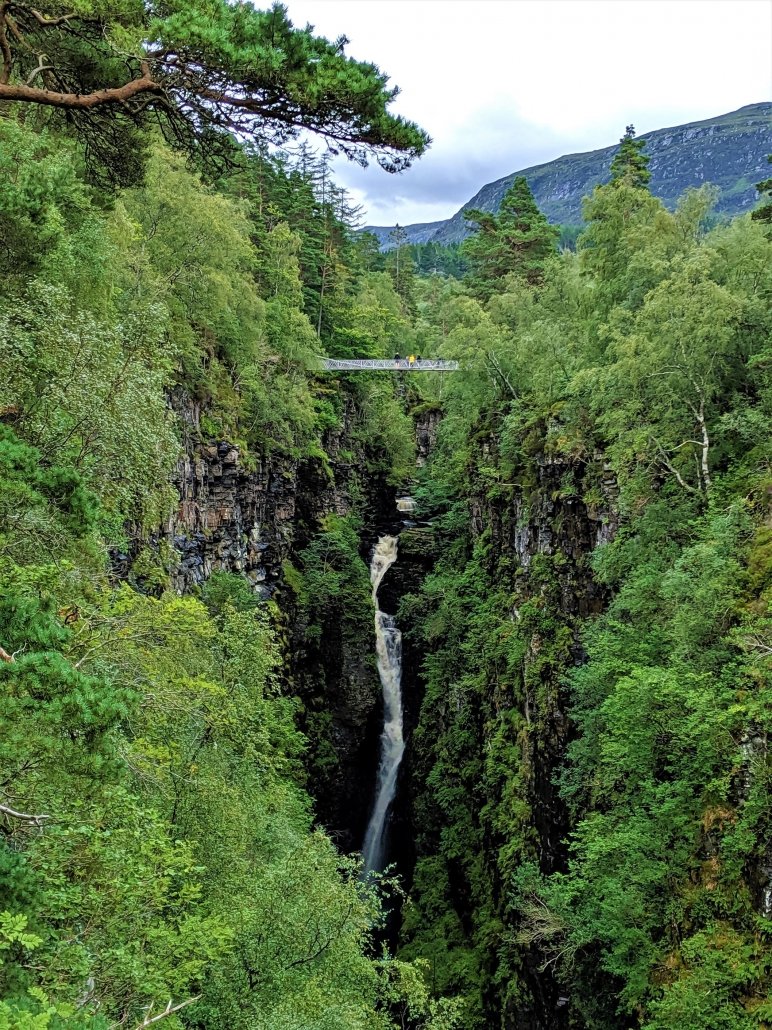 Corrieshalloch Gorge – Corrieshalloch Gorge National Nature Reserve is based around a stunning chasm, cut into the rock by the 45m high Falls of Measach, which is fed by the River Droma. The Gorge is easy to miss, so keep an eye out for the road signs. The road to Ullapool and the road to Gairloch pass either side of the gorge, but you have no idea that it is there as you drive past. There is sufficient parking at the top of the reserve, with a zig-zag trail going down towards the waterfall. At the bottom of the trail is a Victorian suspension bridge built by Sir John Fowler (one of the chief engineers behind the Forth Bridge), from which you get an amazing view of the waterfall. The bridge is a little 'bouncy', so maybe is not for everyone, but if you can get to the other side, there is another trail which takes you further down the chasm to a breath-taking viewing platform. Once back over the bridge, there is a nature trail that takes you on a longer walk through the rich flora, and you will be rewarded with beautiful views out to Loch Broom.
Address: Garve IV23 2PJ
---
Gruinard Beach – Gruinard is a stunning beach with delightful views over the bay to the Coigach Hills and to Gruinard Island. The A832 road runs straight past, so the beach is very easily accessible and is also served with ample parking. The beach can boast of crystal-clear waters, rock pools, and fine sands. Unfortunately, the area is more known for the scientific experiments that were conducted on Gruinard Island. During the Second World War, scientists tested deadly anthrax here, wiping out a flock of sheep in the process. After that the island was closed to visitors for 48 years until £500,000 was spent on decontaminating the area. Sheep were reintroduced successfully, but we were not tempted to swim over and check!
Address: Little Gruinard, Laide, Achnasheen IV22 2NG
---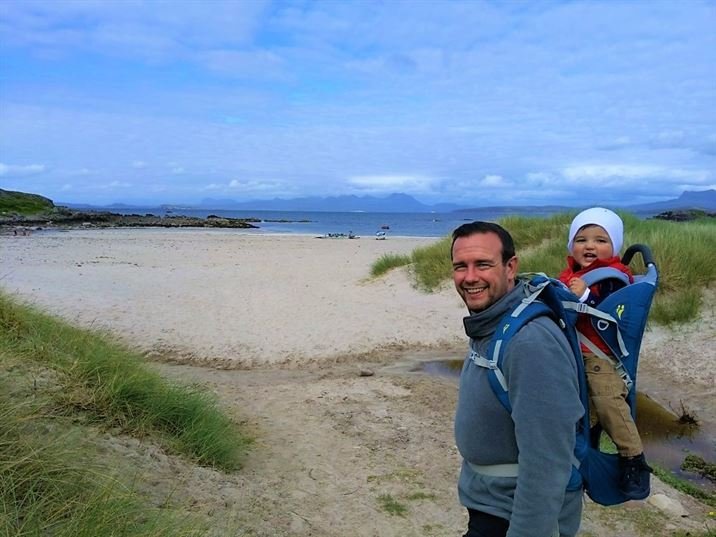 Mellon Udrigle Beach – Blessed with exceptional scenery and an intriguing name, Mellon Udrigle is a beautiful white sandy beach. The shore offers unparalled views of some spectacular Highland mountains, including Suilven, Stac Pollaidh and An Teallach.
Address: Mellon Udrige Beach, Achnasheen IV22 2NT
---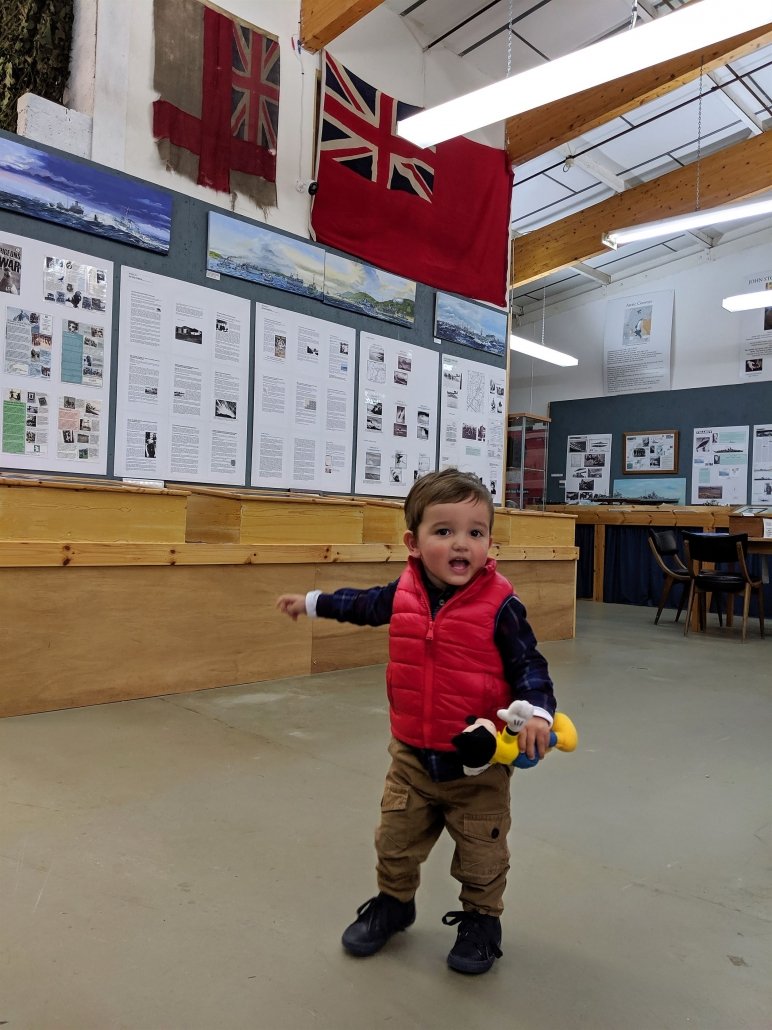 Russian Arctic Convoy Exhibition – The Russian Arctic Convoy Experience is a museum on the shores of Loch Ewe dedicated to the Arctic Convoys that departed this area during World War Two. The small, but interesting museum has many original items from these convoy ships and tells the harrowing story of the seamen who dodged the German u-boats, battleships and aircraft on the way through the inhospitable seas to Murmansk in Russia. After our trip to the museum, we also spent a little time exploring the gun emplacements and anti-aircraft batteries that dot the shores of Loch Ewe and which are easily accessible from the road.
Address: Birchburn, Aultbea, Achnasheen IV22 2HZ
---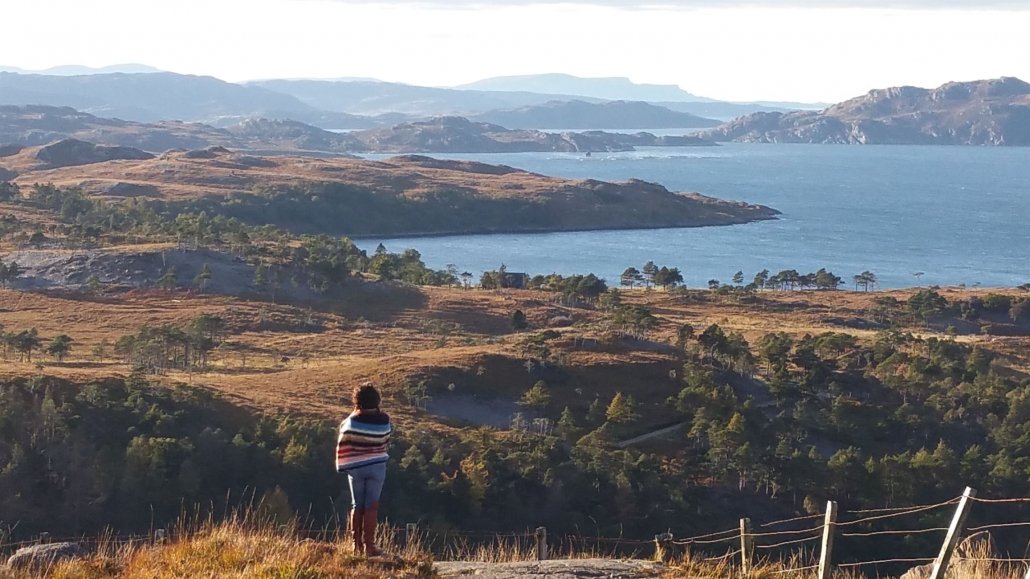 Torridon –The three giants of Beinn Alligin, Liathach and Beinn Eighe rise around 1000 metres from sea level and dominate the Loch Torridon and the Torridon estate. We'd thoroughly recommend a trip along the single-track road through Glen Torridon if you have time. We found it to be an unforgettable experience. The estate also has many breath-taking hiking trails, with paths suitable for most walkers. However, even if you are just driving through the area, you will receive views over some of the best and most celebrated landscapes of Scotland.
Address: A896, Achnasheen, IV22 2EW
---
Strome Castle – Guarding the strategically important ferry crossing at the mouth of Loch Carron since the 1400's, Strome Castle sits silently in ruins looking out sea towards the Isle of Skye. This relic, with such a romantic backdrop, was the scene of violent clashes between the Macdonalds of Glengarry and the Mackenzies of Kintail – that was until the former clan blew the castle up in 1602. Having never been rebuilt, the castle is testament to the vicious clan warfare hundreds of years ago.
Address: Strathcarron IV54 8YJ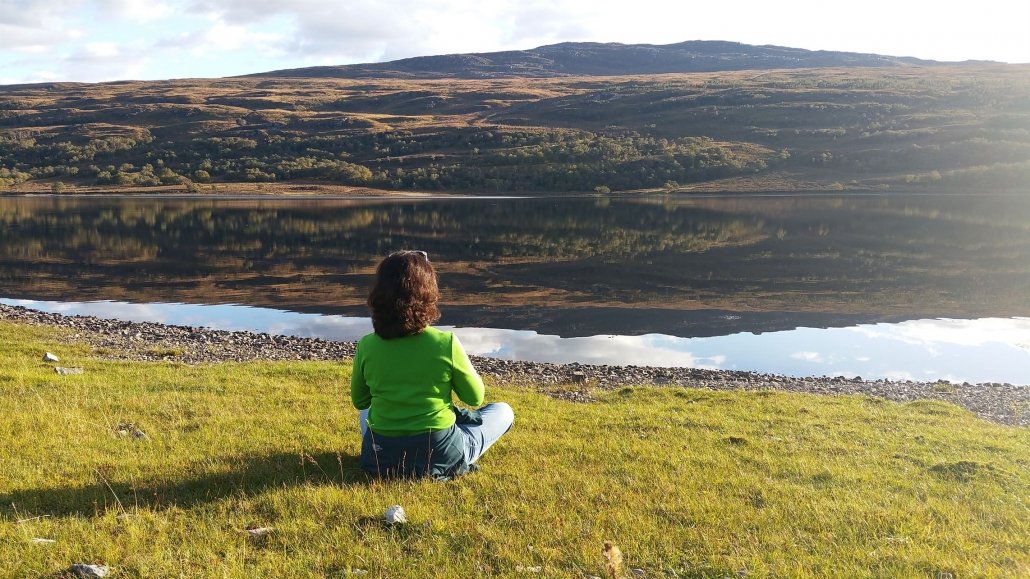 Loch Achall – Loch Achall is a scenic loch nestled on the north side of Ullapool Hill. There is an easy walk along the shores of the lock which also takes in the Eas Dubh waterfall. Most visitors to Ullapool wont know about this hidden treasure, as it is not even signposted from the main road! At the road bridge over the Ullapool River there is a turning up to the Morefield Quarry. You can walk or drive up this road (parking at the bridge over the waterfall), being careful to avoid the quarry lorries as you go past. There are also trails leading from the summit of Ullapool Hill down to the loch below if you want a more taxing hike.
Address: Loch Achall, Ullapool
---
Where to Eat: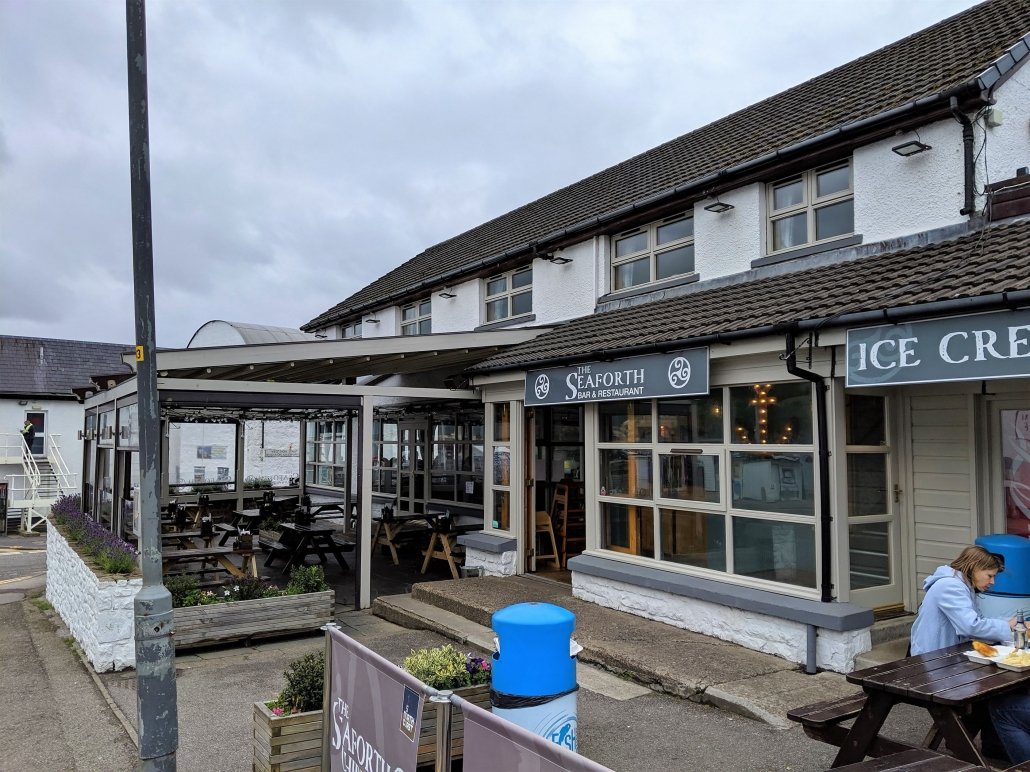 The Seaforth Bar & Restaurant – The Seaforth Bar & Restaurant is very popular with visitors to Ullapool, being handily placed right on the harbour and the ferry entrance. Unsurprisingly, seafood is the specialty here, with a wide menu of local delicacies. If you don't have time for a meal, they also run a fish and chip shop at the side of the restaurant which is also excellent.
Address: Quay Street, Ullapool IV26 2UE
---
Seafood Shack, Ullapool – A relatively new addition to the Ullapool food scene, the Seafood Shack has a small, but ever-changing menu of the very best seafood the region has to offer, served in a contemporary way.
Address: 9 W Argyle St, Ullapool IV26 2TY
---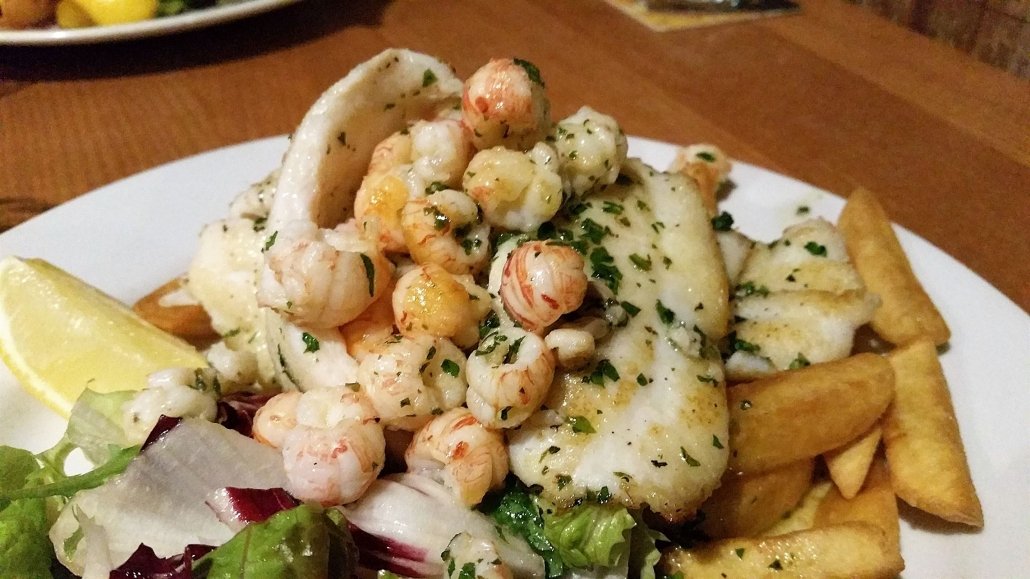 Applecross Inn – The Applecross Inn is a traditional bayside B&B, with home cooking and a lively local bar scene.
Address: Shore St, Applecross, Strathcarron IV54 8LR
---
Where to Stay:
The Dundonnell Hotel – Budget Price – Traditional hotel, with a great restaurant and bar, in the shadow of the menacing An Teallach mountain.
Address: Little Loch Broom, Dundonnell, Ross Shire, IV232QR
---
Summer Isles Hotel – Moderate Price – Built as a fishing inn for the Cromarty Estates in 1860, the Summer Isles Hotel looks out onto the mouth of Loch Broom. The hotel also boasts an excellent restaurant. Check availability, however, as the hotel is often booked out during the Summer and may be closed during the Winter season.
Address: Achiltibuie, Ullapool IV26 2YG
---
The Torridon – Luxury – Set in 58 acres of parkland at the end of Upper Loch Torridon, this luxurious hotel, complete with turrets, also boasts a traditional inn and award winning activities centre.
Address: Annat, By Achnasheen, Wester Ross IV22 2EY
---
Hints, Tips and Useful Information:
Electricity: The power plugs and sockets are of type G - square three-pin plugs. The standard voltage is 230 volts AC, 50Hz.  
Currency: Pound (GBP; symbol £) = 100 pence. Notes are in denominations of £50, 20, 10 and 5. Additional bank notes are issued by Scottish banks and are usually accepted in all parts of the UK. Coins are in denominations of £2 and 1, and 50, 20, 10, 5, 2 and 1 pence.  
Banks and ATMs: ATMs are rare, so if you do not wish to use your credit card, make sure you bring cash when visiting Wester Ross. 
Telephone dialing code: +44  
Emergency numbers: Dial 999 for police, fire, or ambulance. Be prepared to give the telephone number you're calling from. 
Internet: Many cafés, restaurants and hotels public areas also offer Wi-Fi. 
Transport – Driving: Drive on the left-hand side of the road. If you're coming from a European Union country - as long as you have a valid licence, you can drive in Scotland. If you're coming from outside the EU - as long as you have a valid licence from your own country, you can drive in the UK for up to 12 months. 
Driving under the influence of alcohol is taken very seriously in Scotland and the UK and there can be heavy penalties for those found to be above the legal blood/alcohol limit. The legal limit is 50 mg of alcohol in 100 ml of blood.   
Children under 12 who are under 135 cm (4 ft 5 in) tall should use a child seat appropriate for their weight. It is illegal to use a hand-held mobile phone while driving. You must also have proper control while using hands-free.  
Climate: January and February are generally the coldest months, with the daytime maximum temperatures averaging around 5 °C (41 °F) to 7 °C (45 °F). July and August are normally the warmest months, with temperatures at an average 19 °C (66 °F). 
Fog and heavy precipitation are very common during the Autumn and Winter months, however, always come prepared for four seasons in one day whichever month you visit. 
Scotland's high latitude means that although winter days are short, in summer there are very long daylight hours and often an extended twilight. 
Water: Tap water is safe to drink and bottled water is widely available.  
Shopping: What to buy in Scotland: 
'Oor Wullie' or 'The Broons' – Scottish comic book character, written in Scots 
Malt Scottish Whisky 
Quaich – a shared drinking bowl, more often used for whisky 
Sgian Dubh – ceremonial dagger, used as part of the full highland dress 
Kilt – traditional Scottish clothing 
Tartan scarf (or anything else made in tartan) 
Sporran – traditional 'pocket' worn with a kilt 
Cuisine: What to try in Scotland: 
Scotland's national dish is Haggis (the 'Great chieftain o the puddin'-race' – as Robert Burns once called it). It is a celebration dish, but don't ask what it is made of or how it is made, until you have tried it! 
Other foods that you should try: 
Scottish smoked salmon 
Black pudding (especially Stornaway Black Pudding) – type of blood sausage 
Stovies – potatoes, onions and meat 
Bridies – meat pastry 
Scotch pies – double crust meat pie 
Fish and chips – fried battered fish and hot chips 
Scotch broth – a soup of barley, root vegetables, pulses and sometimes with meat 
Lorne sausage – a square sausage made from ground meat, rusk and spices 
Cock a leekie soup – a soup of leeks and peppered chicken stock 
Cranachan – a dessert of whipped cream, whisky, honey and raspberries 
Clootie dumpling – a dessert made from flour, breadcrumbs, dried fruit, suet, sugar and spice 
Shortbread – a biscuit 
Irn Bru – soft drink 
Tablet – a sugary confection 
Smoking: Smoking is banned in all enclosed public places, including stations, pubs and restaurants, throughout the UK. 
Alcohol Consumption: Alcohol can be purchased from age 18 and over. 
Tipping:  It is common to tip in restaurants or taxis when you receive good service. 10 percent is a good rule of thumb though most people will be delighted with any amount of tip.  
Safety: Scotland is a safe country. Violent crime is low, and most tourists will never be bothered by safety concerns other that petty crime. The UK, of which Scotland is part of, is ranked 33th on the ranking of world's safest countries. Traffic and crossing lanes can be an issue since people drive on the left side of the road, and every year tourists get run over because they forgot to look before crossing the road. Pickpockets can be an issue in urban areas or at crowded events.  Begging is not uncommon, but you will rarely experience aggressive beggars.