Welcome Fellow Travel Junkies
---
You have likely landed on this page because you are interested in learning how you can make money traveling.
---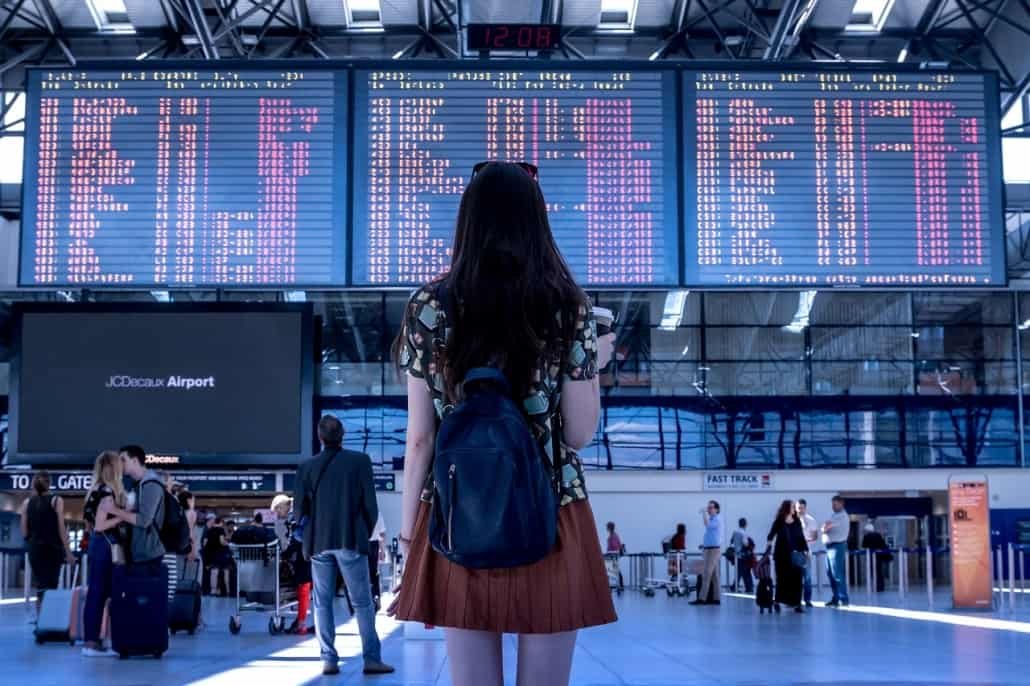 Do you have enough money for your next travel adventure?
Would you like to share your travel experiences with others?
What if sharing your travel experiences could help pay for your next trip?
---
---
You can, and we want to help you achieve this dream!

---
As you probably know through personal experience many travelers plan their vacation based on what they can quickly find online. Most search engines including Google Search now specializes in personal data collection and aggregates the results based on your past searches and personal preferences then dishes up to you what the computer-generated algorithms think you want to see showing you the most typical results first and foremost. So unfortunately, most travelers miss the heart and soul of the places they visit and only get the well-traveled path designed towards past searches and experiences. Because of this cold impersonal vacation planning a vacationer may have the exact same vacation no matter what country of city they visit. Sad really and where's the adventure in that?

---
You are a different type of Travel Junkie that choose a different path. Of course you like to travel and are a traveler that wants to get off the beaten path and find unique corners of the world? You enjoy meeting new people and engage with them. You are the one that talks to waiters or local business owners and generally engage them to learn what makes their lives unique and what interest them. You share.

---
When you find exceptional service or experiences do you want to pass this on and share with your friends so they can have this same exceptional experience and at the same time help the off the beaten path business grow a larger audience?

---
If this describes you then keep reading so you can begin the process of making Money Traveling!
Have you found a place to stay that is simply incredible with stunning views or a quaint boutique hotel hidden within the heart of a city?
One with unparalleled service and attention to detail when it comes to making its guests comfortable?
How about a quirky inn with unique décor not found in most standard issue hotel rooms?
Where was the best room service breakfast you've ever had, that made you feel like a pampered guest?
Maybe you've stayed someplace that offers amazing spa services that go beyond the ordinary.
Or maybe it was a staff member that went over and above to make you feel welcome and give you insights to explore.
---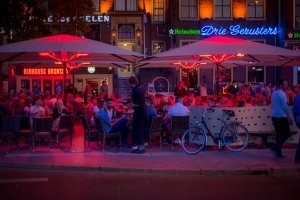 Then there's another horizon-broadening aspect of travel, the Food and Drink. Perhaps you've eaten a meal that you will never forget at a cozy mom and pop spot that captures the local flavor perfectly. Or enjoyed a fine dining experience with imaginative, locally sourced cuisine and an ever-changing menu. Or even chased down a food truck with a loyal following that craves its street food. How about a relaxing wine tasting at the local winery with picnic tables overlooking the vineyard to enjoy cheese and a baguette afterward? Do you always sample the local beers when you travel, and which of the microbreweries are your favorites?

---
And don't forget all the amazing activities that you want to share with your fellow travelers: for example, a bike ride route around your favorite city's historic district. What are some of the smaller museums and attractions that don't make every top ten article?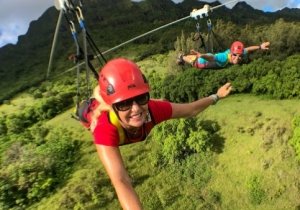 For many wanderers, the outdoor activities specific to a region are the main reason for going. Think Ziplines, Paddle Boarding, Skiing, Hiking, Swimming and so much more in awe-inspiring settings.
We could go on, and we know you have your own special travel experiences that engage your senses and make you want to share them with others.
---
We want to offer a win-win. You share your fabulous finds, the travel experience provider (business owner) gets the word spread about their offerings, and best of all you can earn money to help fund your travels!

---
Here's how it works:

The first step is to join us, become a Member of StandbyAdventures.com . It cost nothing to join!

---
---
There are several ways to monetize your travel, the most common would be to write posts. Not sales pages, but Travel Guide/Travel Tips/Travel Alerts about your travel experience and infuse the post with the experiences that you excited about. While you are traveling – experiencing – then engage the business owner and mention that you are a travel blogger and you would like to share the experience with your readers and followers. If your comfort zone and their openness permits then you can begin a dialog on you helping them spread the word about their business.

---
EARN *
---
Write a Travel Guide
$10 per 1000 words (max 3000 -unless otherwise agreed)
$1 per image (max 15)
---
There are multiple ways to Increase your Travel Guide Earnings
---
Sell a Full Sponsorship
An excellent choice!
The Sponsor will receive exposure to all the Travel Junkies out there with our highest level of participation and placement!
PLUS:
Photo/Selfie or Video Contest

Full page dedicated to Business
Posts pushed to all of our Social Media platforms 6 Times
Featured in our Newsletter for 3 months
Rotated through all our Travel Guides with targeted placement:
Cost to Sponsor $700 plus Contest prize.
Your earn $200
Example: https://www.dreampursuits.travel/backdoor-sports-sponsored/
---
Contests
Either a Photo(selfie), Video or Essay contest will gain the business the most exposure as it will allow them to connect with current customers as well as expand to a new audience because the winners will be awarded on Social Shares.
Cost to Sponsor $500 plus Contest prize.
Your earn $100
Example:https://www.dreampursuits.travel/contests/
---
Guide Popup
A mention in a Guide/Tip/Alert will trigger a popup that will further showcase the business that can include Content/Images/Menus/Video. Also included is a link in all of our Social Media channels. Good for the life of the Travel Guide.
Cost to Sponsor $20
Your earn $5
---
Travel Guide Business Link
When their business is mentioned in a Guide/Tip/Alert a link will be included to their business and a one time mention is all of your Social Media Channels.
No cost to Sponsor, all they have to do is verify acceptance through email.
---
We are not going to leave you hanging
StandbyAdventures.com will work with you, and for you, every step of the way through the entire process. Our first goal is to provide value for the products we sell. We are working hard to promote StandbyAdventures.com through multiple channels such as SEO search, Paid Search, Social Media, Press Releases and word of mouth through Travelers such as yourself as well as our many Airline Friends.

Every Sponsor that joins will receive follow up emails Thanking them and Welcoming them to our team. For the duration of their commitment we will be providing statistical data to illustrate the success of their investment.

Sound good? Let's started today!
---
*Earn – All Guides are subject to approval

Be descriptive not wordy
do not plagiarize – all are subject to verification
images must be unique – not copyrighted and legal to publish
User agreement must be accepted