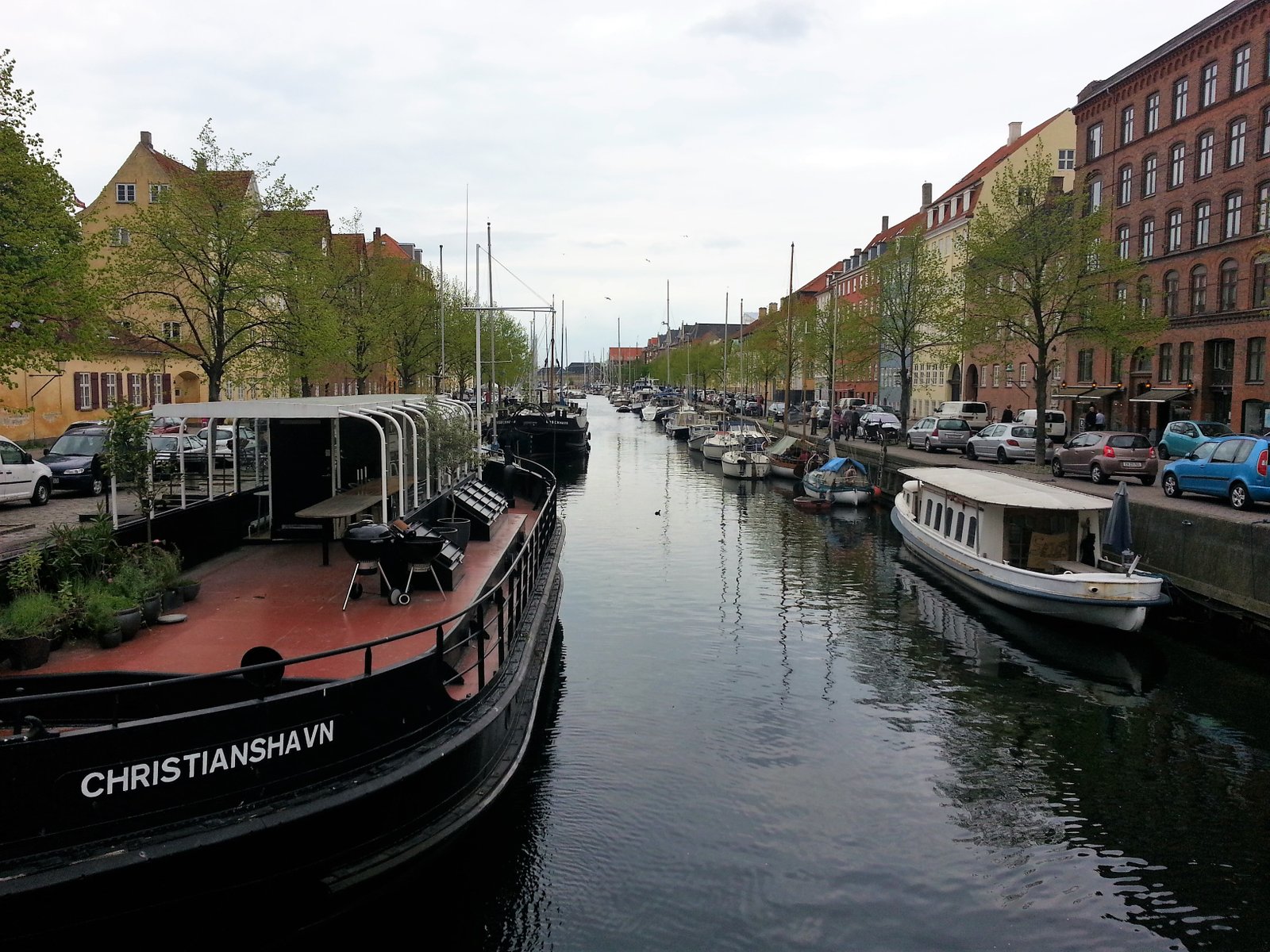 19 Nov

Copenhagen, Denmark – Travel Guide

Copenhagen is a fast-developing tourist destination, which has all the canal charm of Amsterdam, but without the hordes of tourists. As we found out, the Danish capital has many beautiful canals and waterways, which are dotted with award-winning restaurants and neo-classical buildings. Often described as "the City of Spires", we found Copenhagen a cultural and appealing city, which was small enough to traverse on foot, but big enough to boast a whole manner of different and exciting attractions.
---
5 Unmissable Attractions: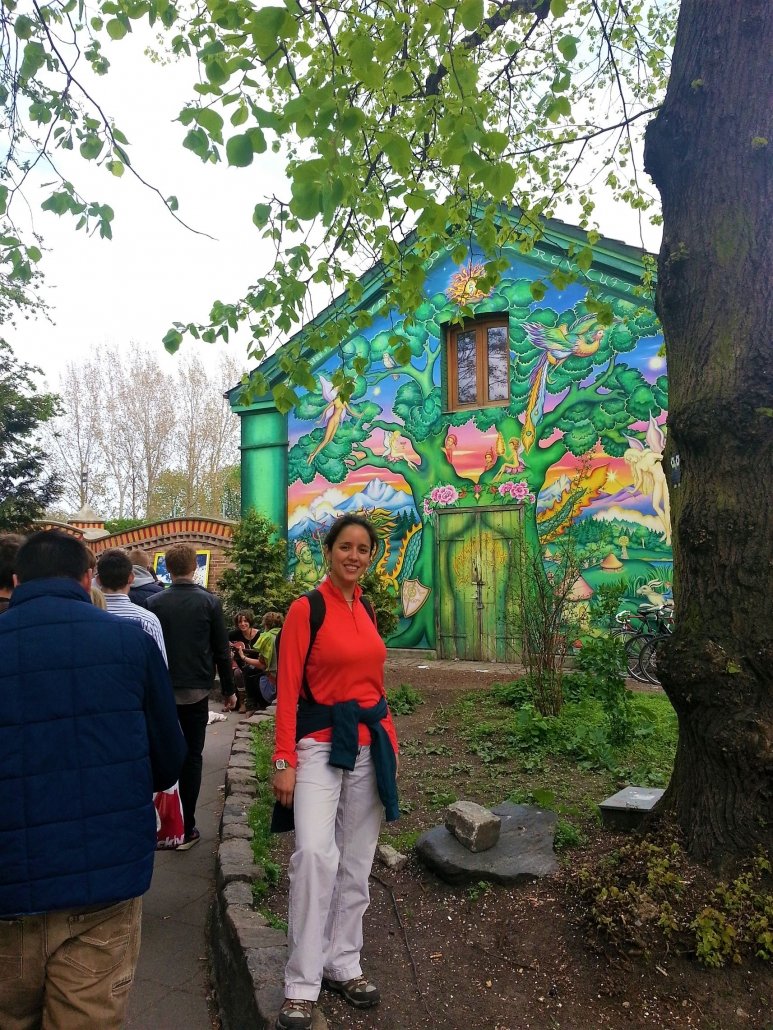 Christiania – Christiania is a self-proclaimed autonomous neighbourhood of about 850 residents, covering 34 hectares (84 acres) in the borough of Christianshavn. It is unlike any other tourist attraction that we have ever visited, and we could imagine Haight-Ashbury in San Francisco having the same vibe during the Summer of Love as Christiana does today. Christiana is regarded by authorities as a large commune, but the area has a unique status in that it is regulated by a special law, the Christiania Law of 1989, which transfers parts of the supervision of the area from the municipality of Copenhagen to the state. Originally, the buildings in Christiania were part of a military site, but when the soldiers moved out in the late sixties and early seventies, the hippy squatters moved in and have remained ever since.
Address: Prinsessegade, 1440 København, Denmark
---
Tivoli Gardens – The Tivoli Gardens is an amusement park and pleasure garden in the very centre of Copenhagen. Right next to the main railway station, the park opened in 1843 and is the second-oldest operating amusement park in the world (Dyrehavsbakken in nearby Klampenborg is the oldest). Tivoli took its name from the Jardin de Tivoli in Paris (which in its turn had been named from Tivoli near Rome, Italy). We easily spent an afternoon in the gardens, enjoying the amusement rides, flower gardens, restaurants and cafes, and stayed on into the evening to enjoy one of their regular concerts performing in the park. We were amused to learn that Tivoli's founder, Georg Carstensen managed to sell the idea of the Tivoli Gardens by telling King Christian VIII that "when the people are amusing themselves, they do not think about politics". Indeed, we can confirm that we never once thought of politics while we enjoyed the gardens!
Address: Vesterbrogade 3, 1630 København, Denmark
---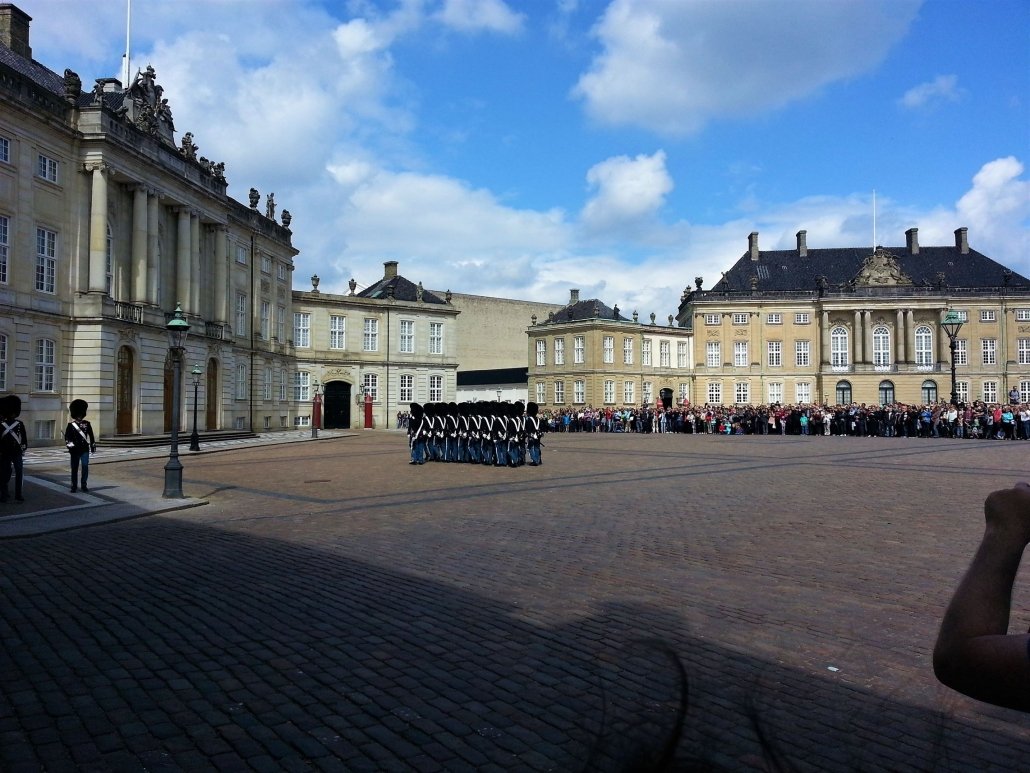 Changing of the Guard at Amalienborg Castle – Less famous, perhaps, than the version that occurs at Buckingham Palace, the changing of the guard at Amalienborg is certainly more accessible, performed as it is in the middle of the spectators and not behind high railings. The soldiers march daily from their barracks by the Rosenborg Castle through the streets of Copenhagen and end up at Amalienborg, where the changing of the guard takes place at 12:00 noon. There are different types of guard changes depending on which royals are in residence, but whichever guard is present, it is still a very interesting display.
Address: Amalienborg Slotsplads 5, 1257 København K, Denmark
---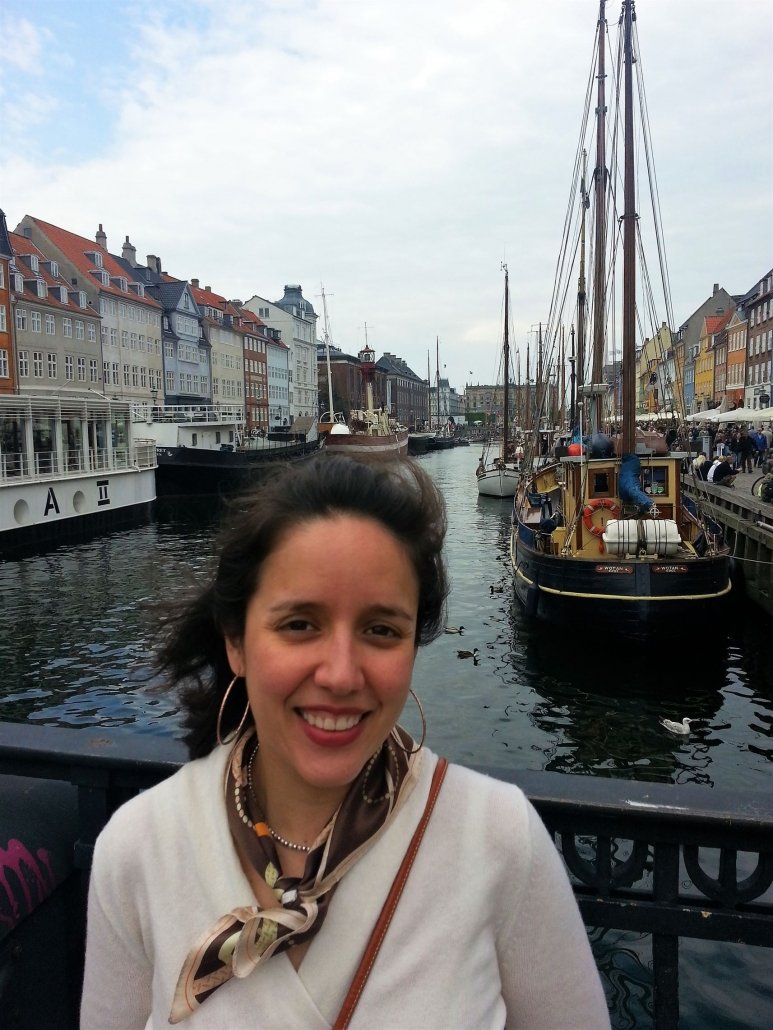 Nyhavn – Nyhavn, which is Danish for New Harbour, is a delightful 17th-century waterfront, canal and entertainment district in Copenhagen. The harbour is lined with beautiful buildings and historical wooden ships. The area, which dates back to the 1670's when Swedish prisoners of war were used to construct the harbour, is a great place to wander around and take in the atmosphere, especially around the Kongens Nytorv (King's Square). It was the area that was notorious for beer, sailors, and prostitution, although nowadays its really only the beer that flows around this neighbourhood!
Address: Nyhavn, 1051 Copenaghen, Denmark
---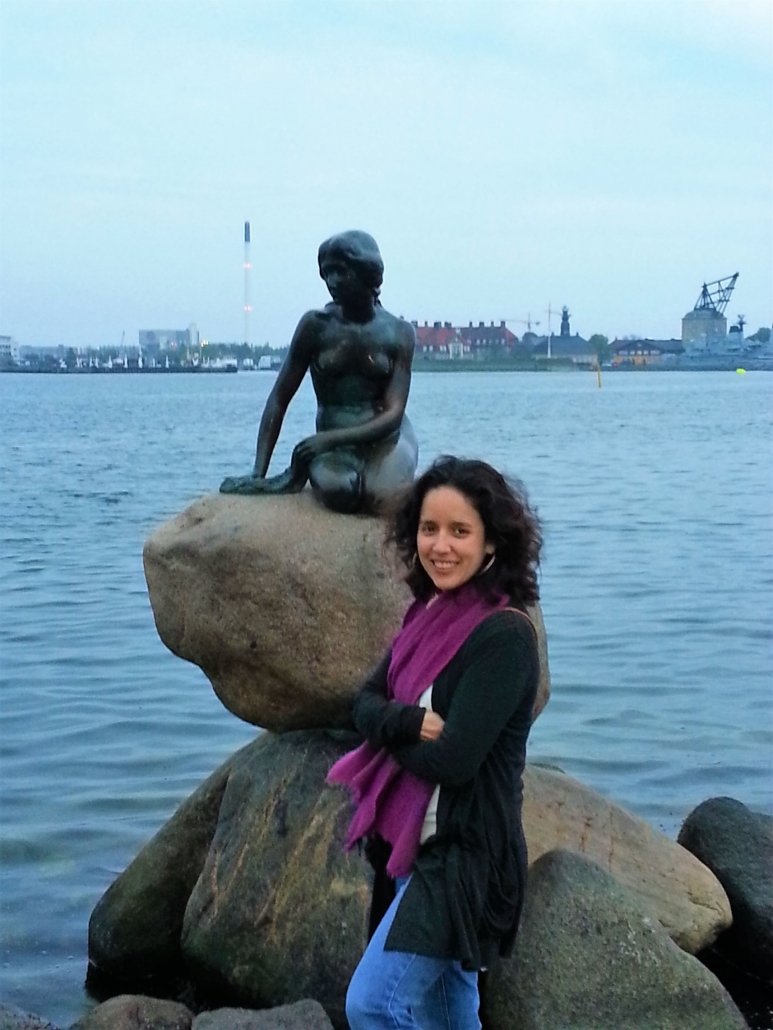 The Little Mermaid – The Little Mermaid is a bronze statue by sculptor Edvard Eriksen and is only 1.25 metres (4.1 ft) tall and weighs 175 kilograms (385 lb). The Little Mermaid is perhaps the most iconic image of Copenhagen, but what we found surprising was that the statue is actually a 40-minute walk from the city centre. We were also shocked to find that there are very few facilities at this site which commemorates Hans Christian Andersen's most beloved creation. We would advise, therefore, that if you were looking for that quintessential of Copenhagen selfie images, plan to combine your trip to The Little Mermaid with a visit to the Kastellet fortress and Gefion fountain for a more fulfilling outing.
Address: Langelinie, 2100 København Ø, Denmark
---
10 Hidden Gems: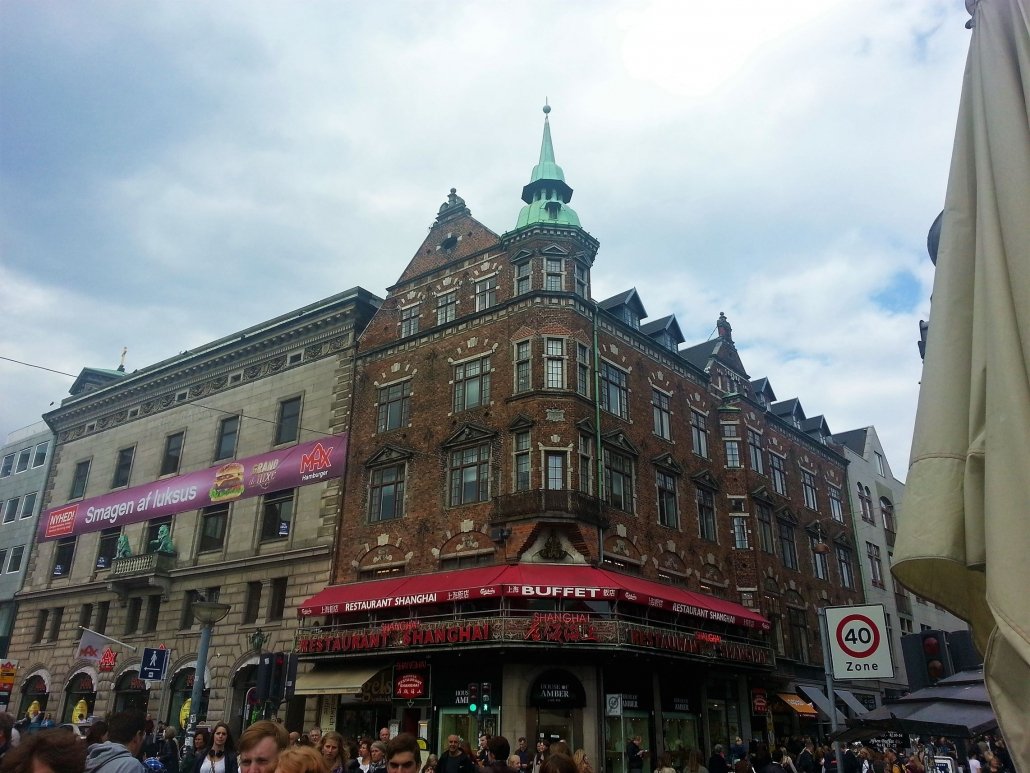 Strøget – Strøget is a pedestrian, car free shopping area and is one of the longest pedestrian shopping streets in Europe at 1.1 km. The pedestrianisation of Strøget in 1962 heralded a change of emphasis in town planning and brought in the age of the bicycle. As previously mentioned, Copenhagen has many similarities to Amsterdam, with one of them being the proliferation of kamikaze bicyclists. Whether on bike or on foot, a stroll down Strøget is a joy. Of course, many of the city's most famous and expensive stores are located along the strip, but what most impressed us were the vibrant squares that are dotted along this thoroughfare, such as Gammeltorv and Kongens Nytorv.
Address: Strøget, København, Denmark
---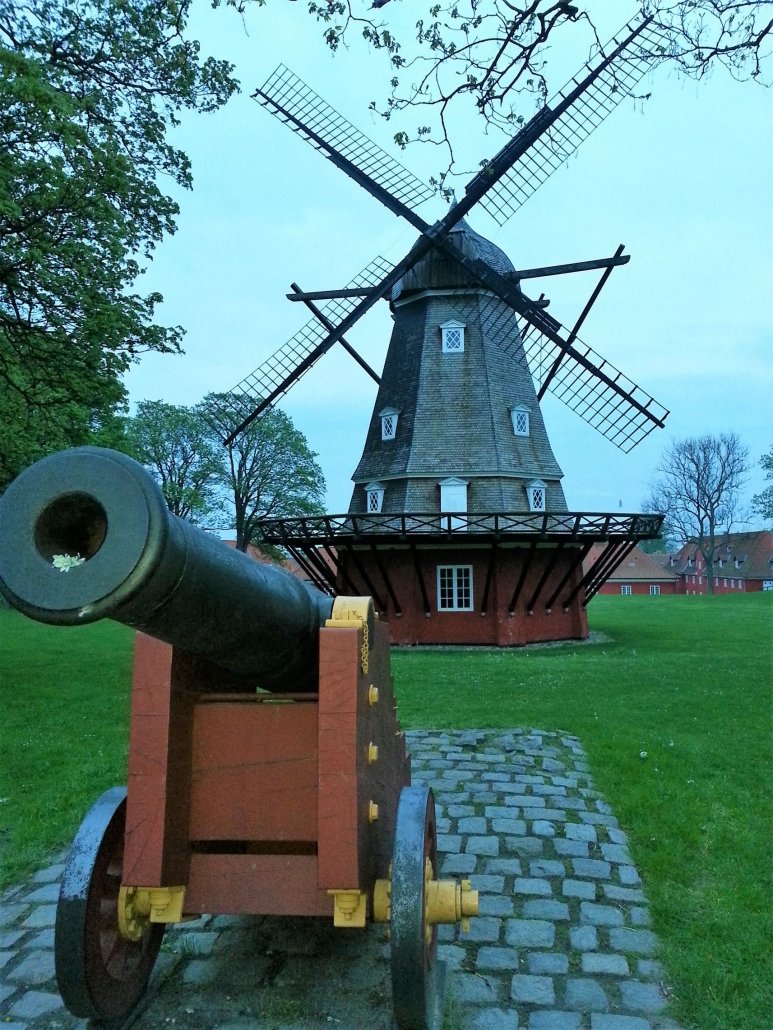 Kastellet – Kastellet is one of the best-preserved star fortresses in Northern Europe. The construction of this fortress is best appreciated from Google Maps, as this shows it stunning pentagram shape so clearly. Kastellet was built at the start of the 1600's and was part of the extensive fortifications which protected the Danish capital. Today, the military still occupy the structure, but tourists are more or less allowed to roam freely around the site during the day. Perhaps the forts most photographed building is its historic windmill – again echoes of Amsterdam!
Address: Gl. Hovedvagt, Kastellet 1, 2100 København, Denmark
---
Rosenborg Castle – Rosenborg Castle is a renaissance castle just a short walk from City Hall. It is hard to imagine that the castle was originally built as a country summerhouse in 1606, being now surrounded as it is by the modern city of Copenhagen. The castle was designed in the Dutch (!) Renaissance style and has a Disney like look to it. The castle was a royal residence for only a hundred years or so, but visitors can still admire the king's coronation chair, as well as the Crown Jewels and the Danish Crown Regalia.
Address: Øster Voldgade 4A, 1350 København, Denmark
---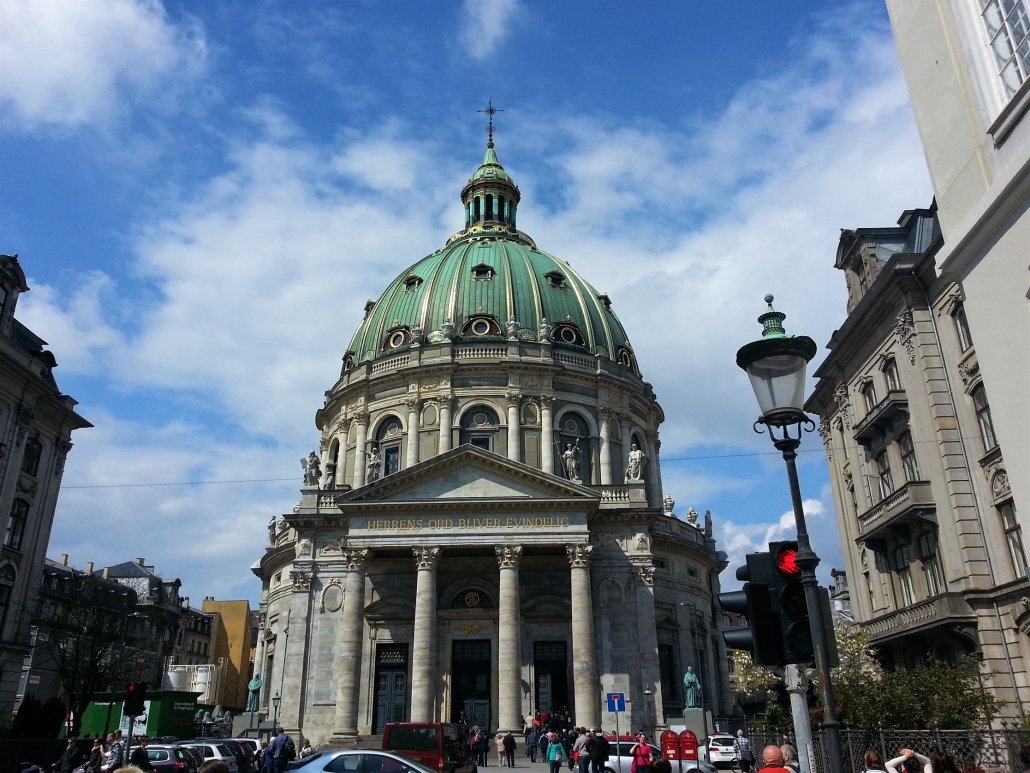 Frederiks Church (The Marble Church) – The Marble Church is famous for its rococo architecture and is an Evangelical Lutheran church. Built in 1740, the church has an eye-catching 31m wide dome, which is the largest in Scandanavia. The church is just a short walk from the Amalienborg and we found it visually stunning, both inside and out.
Address: Frederiksgade 4, 1265 København, Denmark
---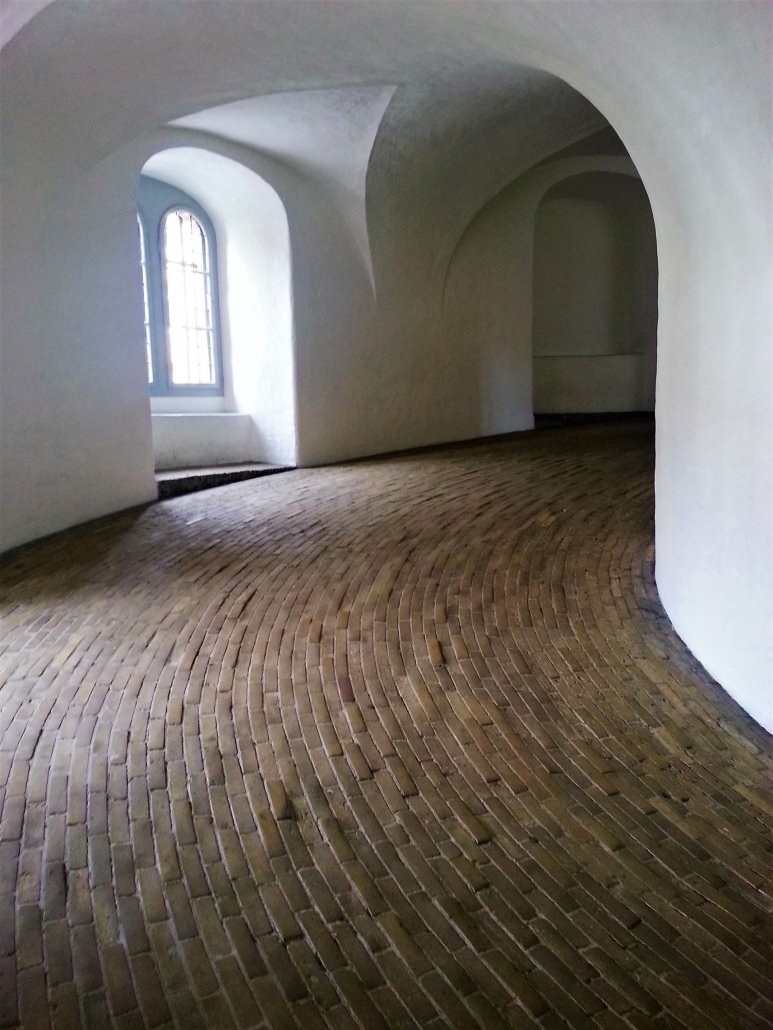 The Round Tower – The Round Tower was built as an astronomical observatory in the 17th century. The ascent to the great view of the city from its roof is by way of a wide, turning corridor which you could probably drive a small car up. Indeed, Czar Peter the Great rode his horse up to the top of the tower in 1716! The tower was built as part of the Trinitatis Complex, which also included a church and a library, and these buildings can also be visited while at the tower,
Address: Købmagergade 52A, 1150 København, Denmark
---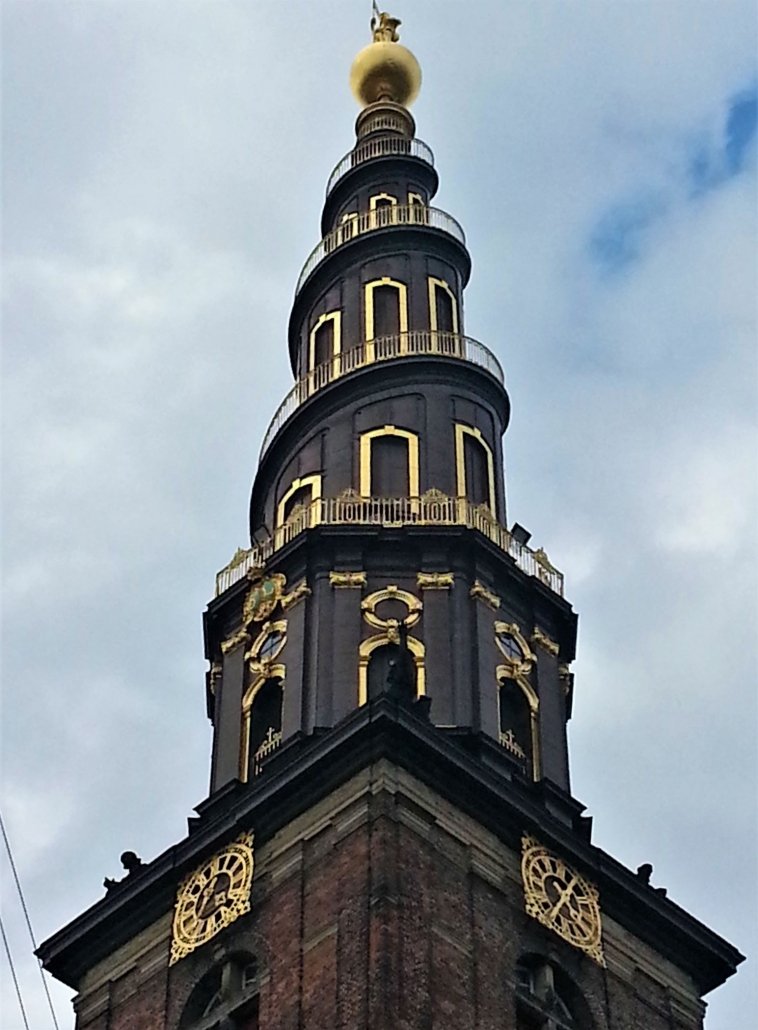 Church of Our Saviour (Vor Frelsers Kirke) – In what is known as the 'City of Spires', the Church of Our Saviour must be one of the best examples. The helix spire of this beautiful baroque church is simply quite stunning. It is perhaps understandable that the spire was only completed in 1752, 57 years after the church itself had be built. The church is in the Christianshavn neighbourhood and we found that it was a lovely little detour on the way to Christiania.
Address: Sankt Annæ Gade 29, 1416 København, Denmark
---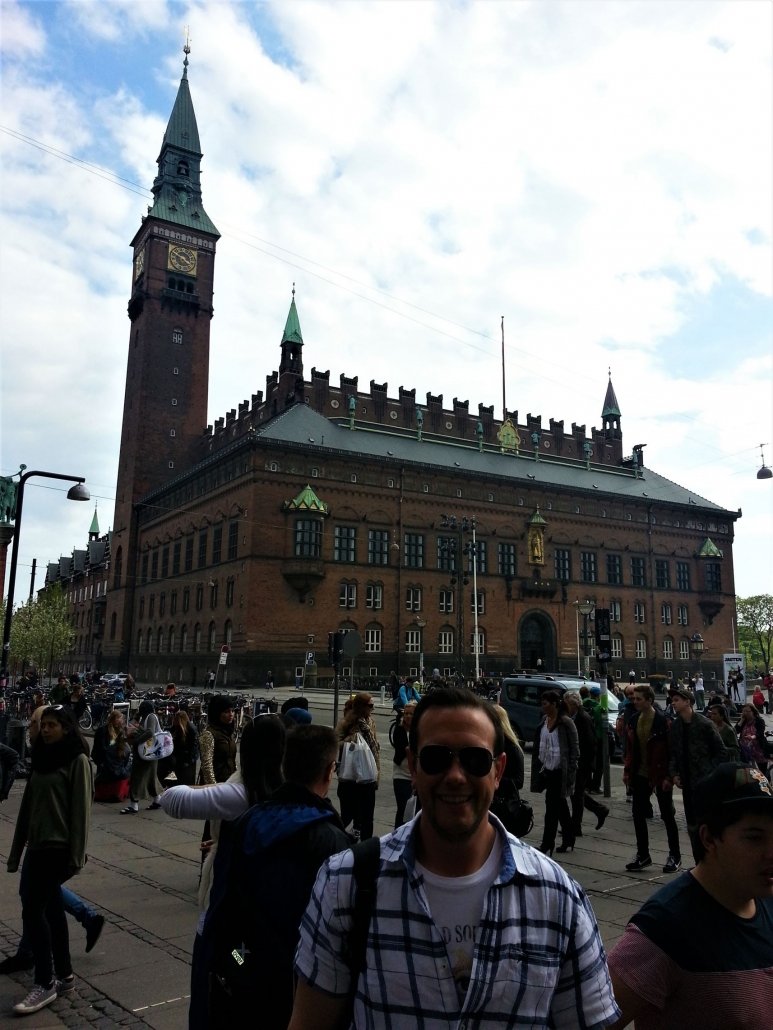 Copenhagen City Hall (Københavns Rådhus) – At some point during your visit to Copenhagen, you are sure to see the Copenhagen City Hall and the main square it sits in. The current building was only inaugurated in 1905, being designed by the architect Martin Nyrop in the National Romantic style. You can go inside this impressive building and if you do, you will be able to check out Jens Olsen's World Clock.
Address: Rådhuspladsen 1, 1599 København, Denmark
---
Gefion Fountain – The Gefion Fountain can be found on the southern edge of the Kastellet fortress and features a large-scale group of animal figures being driven by the Norse goddess Gefjun. This imposing fountain is the largest monument in Copenhagen and used as a wishing well. We threw a few Krone into the water and as if by magic we received the most enjoyable long weekend trip to Copenhagen that we could have wished for! The fountain was gifted to the city by the Carlsberg Foundation to celebrate the brewery's 50th anniversary. We were thinking that the only way to improve this beautiful fountain was to run it with Carlsberg beer instead of water. Think they missed a trick there!
Address: Churchillparken, 1263 København K, Denmark
---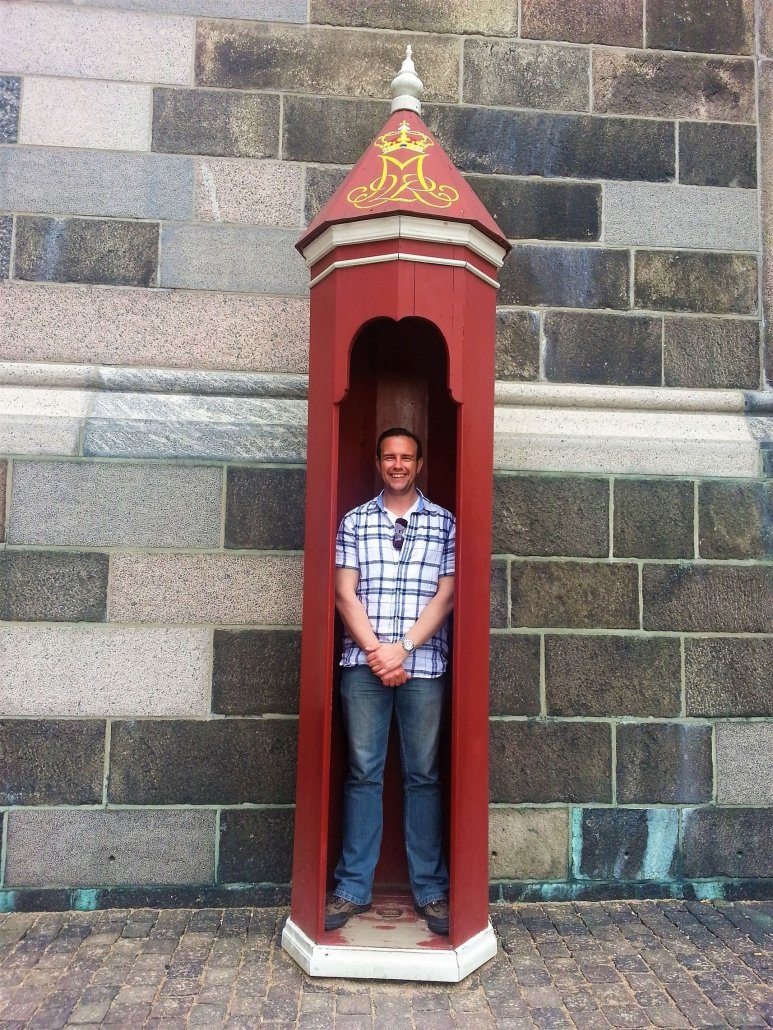 Christiansborg Palace (Christiansborg Slot) – The sprawling building of the Christiansborg Palace is the seat of the Danish Parliament (Folketinget), the Danish Prime Minister's Office and the Supreme Court of Denmark, as well as there being several rooms which are used by the Danish monarch. There are also several parts open to the visitor and we found that you could spend several hours exploring them. Rooms open include the Royal Reception Rooms, such as the Throne Room, where the Queen receives her guests; The Velvet Room, which is used for royal banquets; The Great Hall, where the Queen's gala dinners are held; and The Queen's Library, which houses the Queen's private book collection. There is also the Royal Kitchen, which gives visitors exclusive access behind the scenes and they see the preparations for royal banquets.
Address: Prins Jørgens Gård 1, 1218 København, Denmark
---
Kongens Have (The King's Garden) – Laid out in front of the Rosenborg Castle, The King's Garden is the oldest and most visited park in central Copenhagen. Established in the early 17th century as the private gardens of King Christian IV's Rosenborg Castle, we found that the park was a nice place to take a break from the hussle of the city and recharge the batteries before continuing our tour.
Address: Øster Voldgade 4A, 1350 København, Denmark
---
Where to Eat: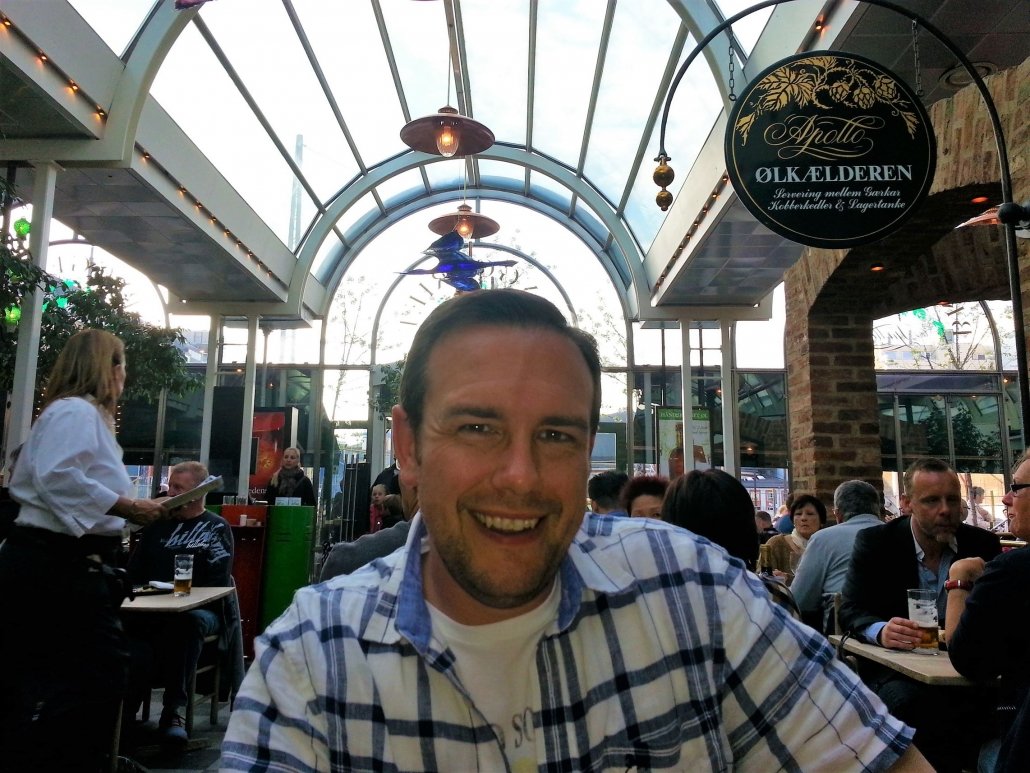 Bryggeriet Apollo, kbh (A Hereford Beefstouw) – Located just outside of the Tivoli Gardens, we found that this glass-roofed restaurant, which is well known for its steaks, grilled fish & draft beer (which is brewed on site!), was an ideal and yummy venue to visit prior to entering the amusement park.
Address: Vesterbrogade 3, 1620 København V, Denmark
---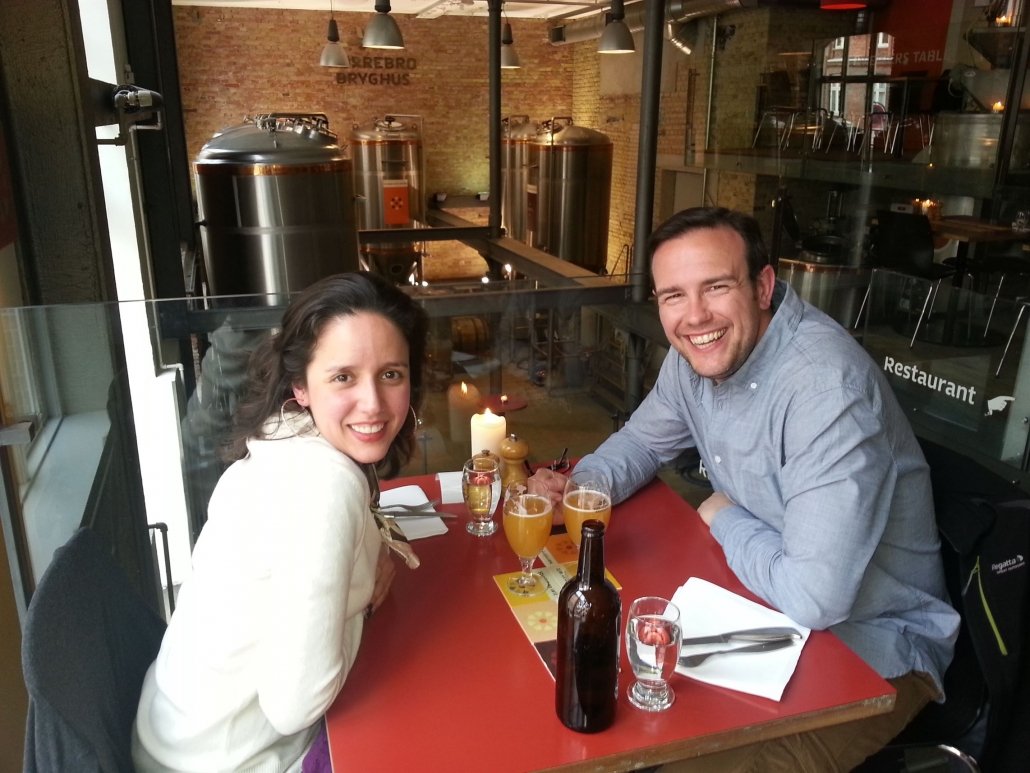 Norrebro Bryghus Brewhouse and Restaurant – A meal at Norrebro Bryghus is a must for beer connoisseur's and we would thoroughly recommend going with their matched beer recommendations when ordering your food. They really know how to heighten the food experience with their exquisite ales.
Address: Ryesgade 3, 2200 København, Denmark
---
Restaurant 108 – Located just a short walk from Christiania, Restaurant 108 opened in 2016 and is the sibling of world-famous restaurant noma. 108 base their cooking on local ingredients and traditional cooking methods such as foraging, pickling, fermenting etc.
Address: Strandgade 108, 1401 København K, Denmark
---
Where to Stay:
Annex Copenhagen – Budget Price – Just a couple of minutes' walk from the train station, this hotel with compact and colourful bedrooms is ideally situated in central Copenhagen and there are several restaurants in the immediate vicinity.
Address: Helgolandsgade 15, 1653 København, Denmark
---
Hotel Astoria – Moderate Price – Also situated near the train station, the Hotel Astoria is ideally located to see all the great sites of Copenhagen.
Address: Banegårdspladsen 4, 1570 København, Denmark
---
Nobis Hotel Copenhagen – Luxury – Set in a beautiful neo-classical building in central Copenhagen, this hotel boasts of, amongst other facilities, a sauna and hammam.
Address: Niels Brocks Gade 1, 1574 København, Denmark
---
Hints, Tips and Useful Information:
Respect: Normal courtesies should be observed. Guests should refrain from drinking until the host toasts his or her health. Casual dress is suitable for most places, but formal wear is required at more exclusive dining rooms and social functions.
Electricity: 230 volts AC, 50Hz. Continental two-pin plugs are standard. On many campsites, 110-volt power plugs are also available.
Currency: Danish Krone (DKK; symbol kr) = 100 øre. Notes are in denominations of kr1,000, 500, 200, 100 and 50. Coins are in denominations of kr20, 10, 5, 2 and 1 and 50 øre.
Banks and ATMs: Danish banks are generally open from 09:00 until 17:00 on Mondays, Tuesdays, Wednesdays and Fridays, with banks staying open for an hour longer on Thursdays. Danish banks do not open on weekends. You can withdraw cash from bank ATMs in Denmark with Visa, Cirrus, Euro or MasterCard and you will be notified, before the withdrawal, of any charges you may incur. Most ATMs can be used 24/7.
Language: The official language is Danish. Many Danes also speak English, German or French.
Basic words:
Thank you – tak skal du have
Please – Vær venlig
Good morning – God morgen
Good afternoon – God eftermiddag
Good evening – God aften
Yes – ja
No – ingen
Religion of the country: 78.2% of Danish people are Christians (67.4% are Protestant, 2.0% are Orthodox and 1.3 are Catholics), 19.7% are non-religious and 2.1% are members of other religions.
Telephone dialing code: +45
Emergency numbers: 112 for life threatening emergencies and ask for the police, fire department or ambulance service. 1813 for injuries or sudden illness and speak to a nurse or doctor. 114 for police, when it is not an emergency.
Internet: Free Internet access via Wi-Fi is possible in many busy tourist spots. Internet cafés are common in and around Copenhagen.
Transport – Public Transport: Copenhagen has one of the simplest and easiest-to-use public transport systems in Europe, with bus, train and metro all part of a single ticket system. The main hubs are Central Station (København H) and Nørreport Station but you can pick up tickets at most stops or online. Fares are metered by zone.
Transport – Taxis: They areprohibitively expensive. If you do need one, Dan Taxi (tel: 7025 2525; www.dantaxi.dk) is the main provider and operates clean and comfortable cabs.
Transport – Driving: If you are driving your own car, you should carry your motor insurance certificate. You should also have a warning triangle inside the car in case you break down. The drink driving limit is 50mg of alcohol per 100ml of blood (less than the UK limit of 80mg per 100ml). You must use dipped headlights at all times and must indicate when changing lanes. A line of triangles means you must give way.
Climate: Freezing in the winter but relatively balmy in the summer, Copenhagen is a year-round destination but only if you come prepared to wrap up warm. Spring and autumn are chilly, particularly around October and February.
Water: Tap water is safe to drink in Copenhagen.
Shopping: What to buy in Copenhagen:
Royal Copenhagen – delicate blue and white porcelain products.
Viking jewelry
Freetown Christiania souvenirs
Lakrids – popular brand of liquorice
Hans Christian Andersen items
Toms Skildpadde – turtle shell shaped chocolates
Butter cookies
Cuisine: What to try in Copenhagen:
Smørrebrød– open sandwiches using buttered rye bread
Det KoldeBord – a cold buffet of seafood and meat dishes
Guleærter – pea soup
Hønsekødssuppe– chicken soup
Boller ikarry – dumplings in curry
Frikadeller– pan-fried meat balls of pork or veal and pork with spices
Hakkebøf– ground beef steak.
Stegtesild – fried herrings
Medisterpølse– thick, spiced, minced pork sausage
Smoking: Smoking is banned on public transport and in public buildings. Smoking is only allowed in bars smaller than 40 sq metres (131 sq ft) and most restaurants and pubs have designated outdoor smoking areas. Tobacco and cigarettes are only sold to people 18 years or older. You can buy cigarettes in convenience stores and supermarkets in Denmark.
Alcohol Consumption: Alcohol laws in Denmark are different for spirits compared to beer and wine. The age limit for buying beer and wine in Denmark is 16 years in shops and 18 years in bars and restaurants. For buying alcohol with a percentage higher than 16.5%, the legal age in Denmark is 18 everywhere. You can buy alcohol in many convenience stores and supermarkets in Denmark.
Tipping: Tipping etiquette in Denmark can be tricky because according to Danish law, any service charge (including gratuity) needs to be included in the restaurant's price for menu items. Make sure you check your bills meticulously to be sure if there is a service charge or not. Tour guides, spas, hotels and taxi drivers will not expect a tip.