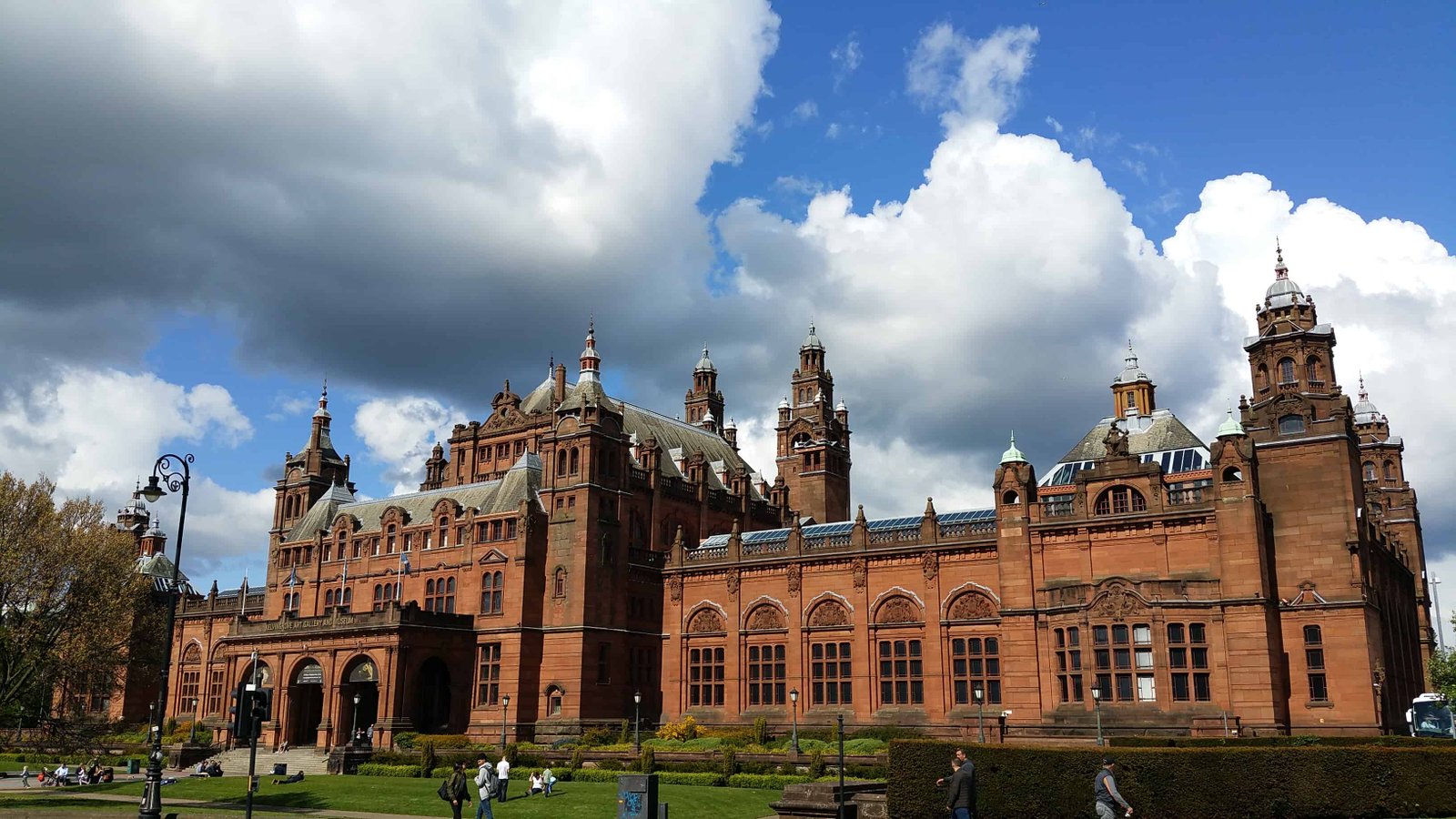 29 Dec

Glasgow, Scotland – Travel Guide
---
Glasgow, Scotland
The largest city in Scotland, Glasgow is often overlooked by the traveller in favour of its more famous neighbour Edinburgh. It's true that Scotland's capital may have its castle and perhaps more history, but Glasgow is a vibrant city, with fantastic museums, restaurants and nightlife. We have also found that the people of Glasgow are often its greatest attraction, being witty and welcoming in equal measure. Glasgow is also the city of Charles Rennie Mackintosh and his wife Margaret Macdonald, pioneers of Art Nouveaux in the early 20th century, and they have left an indelible mark on their hometown.
---
5 Unmissable Attractions:
---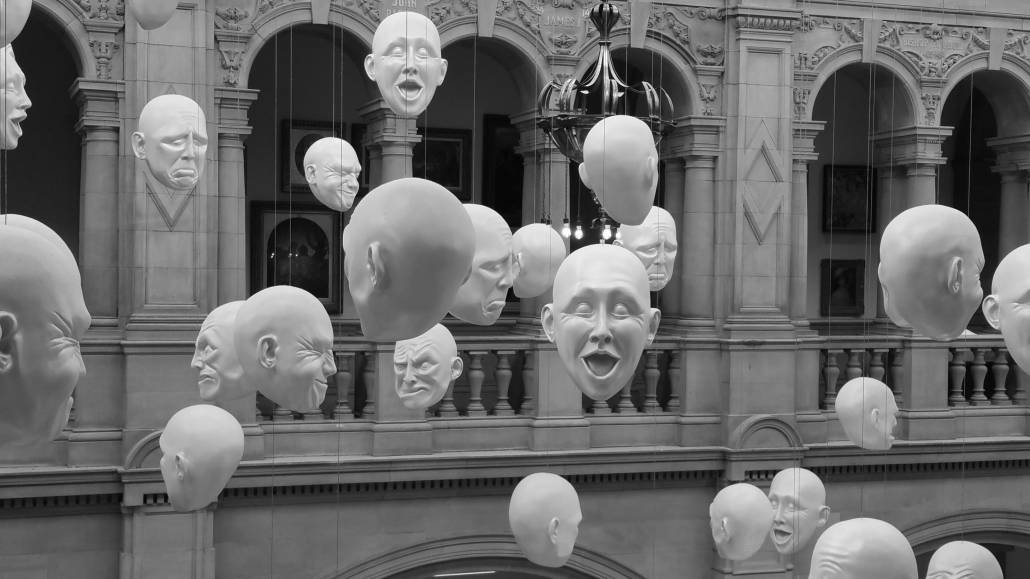 Kelvingrove Art Gallery and Museum – A trip to Kelvingrove should always be on the list of any visitor to Glasgow. We have visited several times over years, checking out the varied exhibitions. The museum opened in 1901 and covers a multitude of subjects across its 22 galleries. Art is heavily represented with our favourite displays including the Charles Rennie Mackintosh gallery, with his exquisite Art Nouveaux furniture, and The Glasgow Boys gallery, fellow contemporaries of Mackintosh. Try timing your visit when there is an organ recital – the sound played in the cavernous museum is exceptional.
Address: Argyle St, Glasgow G3 8AG
---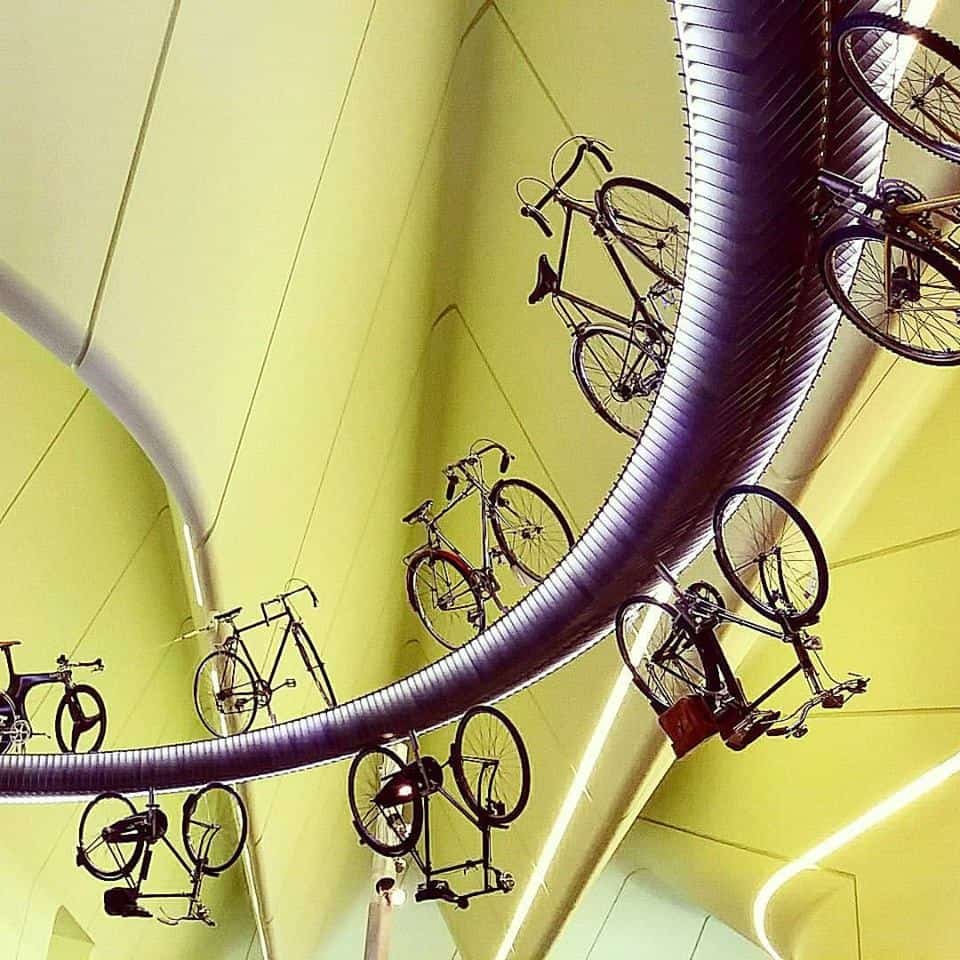 The Riverside Museum of Transport and Travel – It is easy to see why this museum has won so many awards. The museum has so much to see, with over 3,000 objects on display, and is a visual delight for the visitor. We are big kids at heart, so the chance to jump on old trams and buses is irresistible. The collection of cars and other transportation vehicles is impressive and exhibited in innovative ways.
Address: 100 Pointhouse Rd, Glasgow G3 8RS
---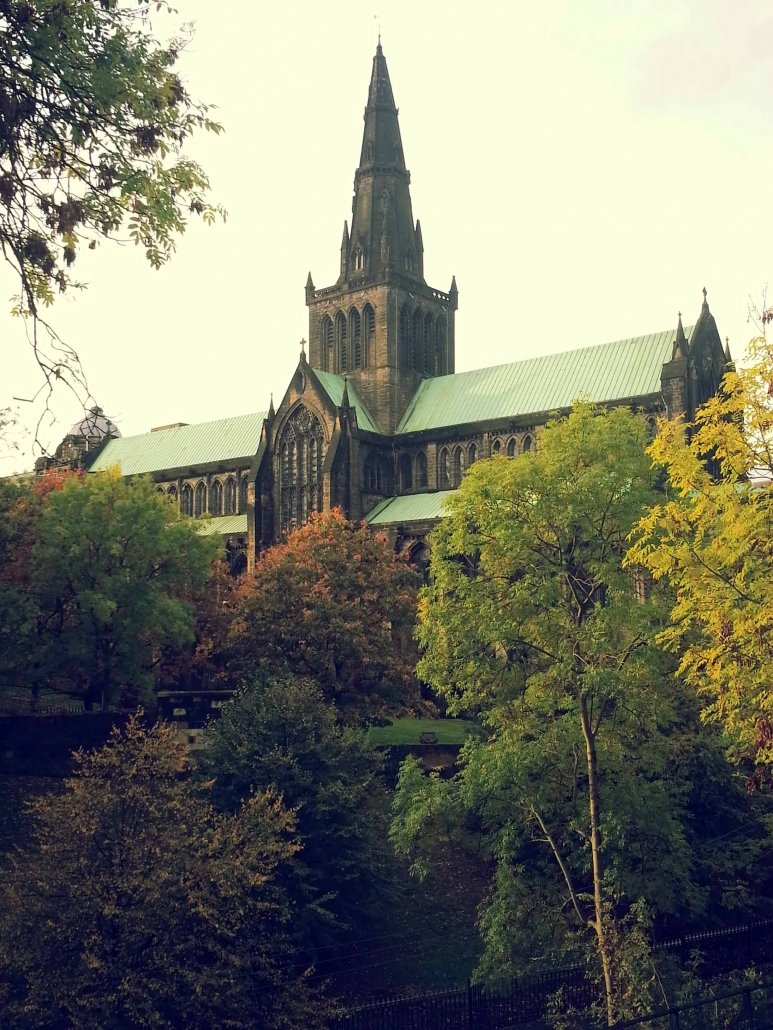 Glasgow Cathedral – The Cathedral was dedicated in 1136 and has a rich history of almost 900 years! We really enjoyed walking around this sanctuary, taking in the beautiful stained-glass window. We were lucky enough to visit during a concert rehearsal, so got to experience the amazing acoustics of this building. For any Outlander fans, you should also make sure that you check out the crypt, as you may recognise it as the inside of the L'Hopital des Anges, where Mother Hildegarde tended the sick!
Address: Castle St, Glasgow G4 0QZ
---
City Chambers & George Square – The impressive late-19th century buildings surrounding George Square makes this area a must for lovers of architecture. The square is arguably at the heart of Glasgow, and the focus of the square are the iconic City Chambers building, which houses the council. Tours of the building are popular and are conducted twice a day, Monday to Friday, but beware, you can't pre-book tickets, it's simply first come first served.
Address: George Square, Glasgow, Glasgow City G2 1DU
---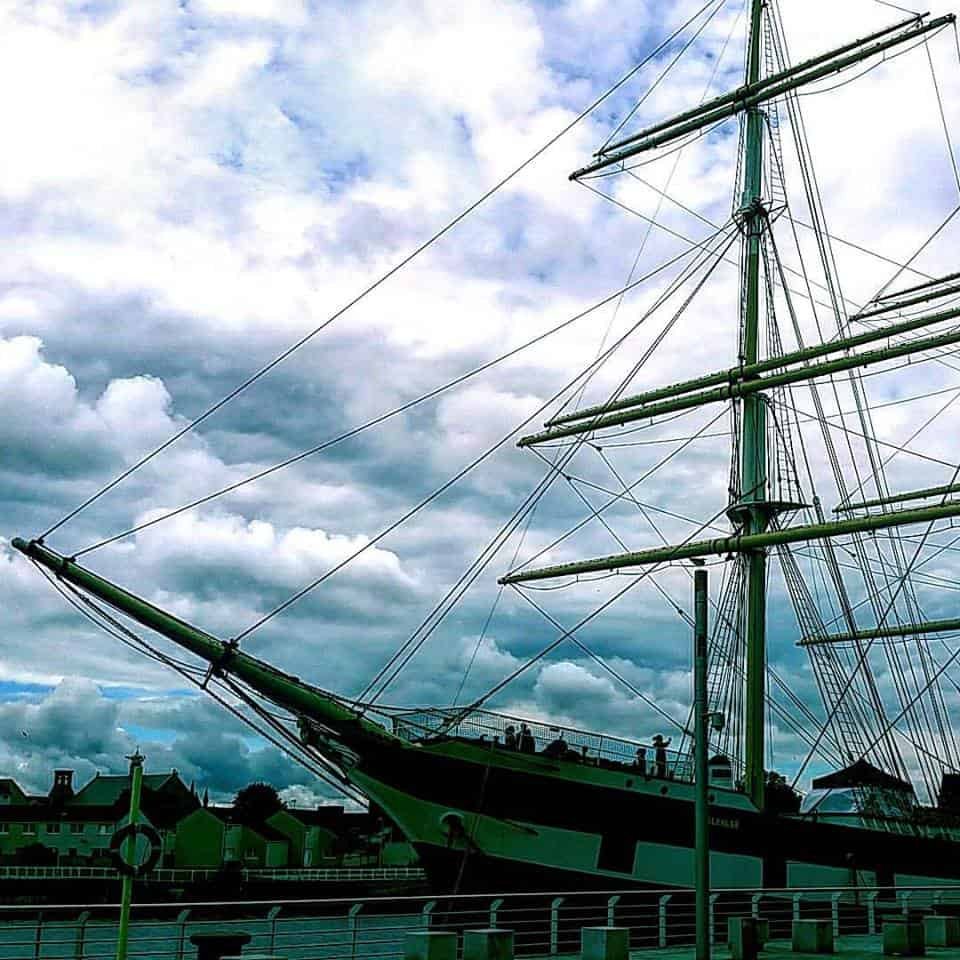 The Tall Ship at Riverside – Historically, Glasgow was famous for its ship building industry, but those days passed many years ago. However, you can still visit one of only five Clyde built tall ships that are still afloat today. The Glenlee, which was launched in 1896, is berthed right next to The Riverside Museum of Transport and Travel, which makes it easily accessible to visitors.
Address: 150, Pointhouse Place, Glasgow G3 8RS
---
10 Hidden Gems:
---
The Necropolis – Handily positioned near to the Glasgow Cathedral, this early Victorian cemetery, for over fifty thousand individuals, offers a fascinating walk through more than 3,500 ornate and beautiful grave stones and monuments. Make sure you bring your camera!
Address: Wishard Street, Glasgow, Glasgow City G4 0UZ
---
Pollok House – Set in the beautiful scenic surroundings of Pollock Country Park, not far by bus from the city centre, Pollok House is a grand old building. Built in 1752 for the Maxwell family, the house gave us a glimpse of how the privileged lived. A feature that surprised us is the fine collection of Spanish art. The collection includes El Greco, Goya and Murillo.
Address: 2060 Pollokshaws Rd, Glasgow, Glasgow City G43 1AT
---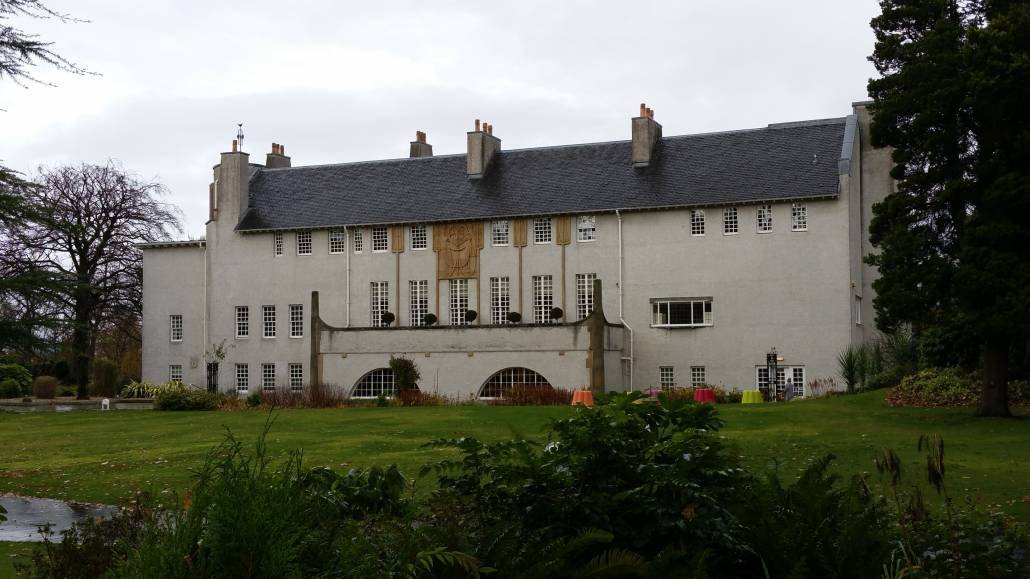 House for an Art Lover – Our trips to Glasgow are never complete unless we take in some of the architecture and work of Glasgow's most famous artisan, Charles Rennie Mackintosh. Arguably his best design can be seen at the House for an Art Lover. This architectural gem is situated within Bellahouston Park, which makes it a little off the beaten track for visitors. The house was actually only built in 1990, but it was meticulously based on Mackintosh's 1901 entry for a competition run by the German design magazine "Zeitschrift Fur Innendekoration". Disappointingly, the design was ruled out on a technicality, but was eventually brought to life almost 90 years later. While at the house, make sure you enjoy a lunch at the café – you won't regret it!
Address: Bellahouston Park, 10 Dumbreck Rd, Glasgow, Lanarkshire G41 5BW
---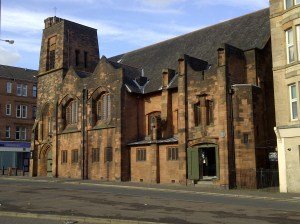 Queen's Cross Church – Another Mackintosh gem can be found in the Maryhill area of Glasgow, just a 35-minute walk from George Square. Commissioned in 1896, this is the only church that Mackintosh designed, and has plenty of his Art Nouveau motifs throughout the interior.
Address: 870 Garscube Rd, Glasgow, Glasgow City G20 7EL
---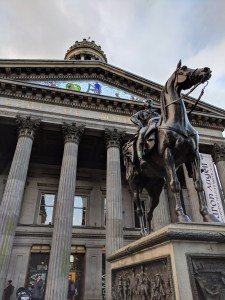 Duke of Wellington Statue – This statue has perhaps become the symbol of Glasgow. A fairly unspectacular statue of the Duke of Wellington, which stands outside the Gallery of Modern Art, but what captures the attention is the red and white traffic cone which often sits on top of its head. This mild case of vandalism has been taken to the heart of the people of Glasgow. Glaswegians are well known for their humour and are not averse to poking fun at themselves, so whenever you are in the centre of the city, seek out the statue and see if it is wearing its unflattering decoration.
Address: Queen Street, Glasgow G1 3D
---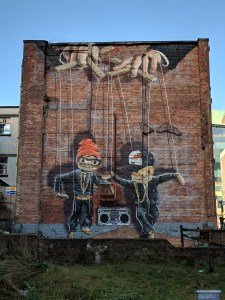 Street Art – Glasgow has seen an explosion of high quality street art recently, and we found that this has brought colour and interest to many parts of the city. This street art has become such a welcome addition to the city that there is now even a Mural Trail. The trail would take a few hours to complete, but there are great examples of work from the likes of Rogue-One, EJEK and Ali Wyllie to discover. Whether you purposely track down these works of art, or whether you chance upon them as you turn a corner, these murals are sure to bring a smile to your face.
Address: Various
---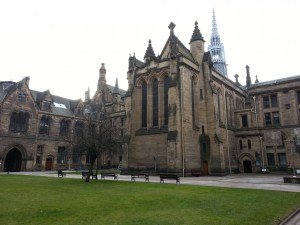 Hunterian Museum – The highlight of the oldest museum in Scotland for us was the collection of Roman artefacts found in Scotland, especially along the Antonine Wall, but there is much more housed in this collection within the George Gilbert Scott building in the University of Glasgow. The relics range from fossils, to ancient Egyptian, all the way up to antique scientific instruments from the 19th century.
Address: 88 Hillhead Street, Glasgow, Lanarkshire G12 8QQ
---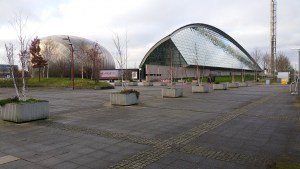 Glasgow Science Centre – If you love hands-on exhibits, then this is the museum for you. Perhaps more targeted on children, us adults still love exploring the fun side of science. The Planetarium is also worth checking out at the centre, and anyone with an interest in modern architecture will simply love this building.
Address: 50 Pacific Quay, Glasgow G51 1EA
---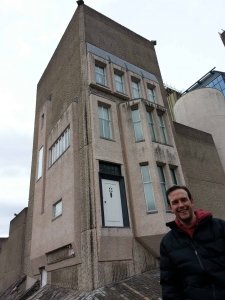 The MacKintosh House – Part of the Hunterian collection at the University of Glasgow, the Mackintosh House displays an almost exact copy of the house that the artist couple of Charles Rennie Mackintosh and Margaret Macdonald Mackintosh lived in between 1906 and 1914. The original house had been demolished in the early 60's, but thankfully the original fixtures were preserved and reassembled in this museum. The Mackintosh's own furniture has also been used to decorate the house. The museum is small, and only small groups can visit at any one time, so make sure that you take this into account when planning a visit.
Address: 88 Hillhead Street, Glasgow, G12 8QQ
---
Clyde Arc Bridge – Connecting the areas of Finnieston and Govan, the Clyde Arc Bridge is commonly known as 'The Squinty Bridge', as it cuts across the Clyde River at an unusual angle. The bridge is a handy connection between the attractions on Pacific Quay on the south side and the SSE Hydro event site on the north, and at night, the bridge is lit up, making a spectacular backdrop for photographs of the area.
Address: The Clyde Arc, Glasgow, Glasgow City G51
---
Where to Eat:
---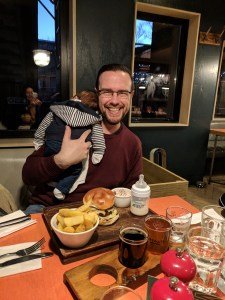 Drygate Brewery – Not only a beer lovers haven, with an interesting brewery tour, the Drygate Brewery also hosts a fantastic gastro pub style restaurant. What better way to finish off a tasting tour of our favourite Scottish beers, than to have a gourmet burger and fries.
Address: 85 Drygate, Glasgow G4 0UT
---
The Corinthian Club – for anyone looking for an all-round, high-end, evening out, try the Corinthian Club. Not only does the club boast a beautiful, elegant restaurant, there are also happening bar areas, a club and even a casino to entertain you throughout the evening.
Address: 191 Ingram St, Glasgow G1 1DA
---
Taphouse Bar & Kitchen – Situated near the SSE Hydro event venue and in the happening West End of the city, the Taphouse delivers great food at reasonable prices.
Address: 1046 Argyle St, Glasgow G3 8LY
---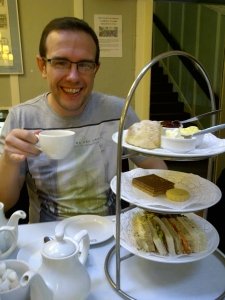 The Willow Tea Rooms – Continuing the theme of Charles Rennie Mackintosh, the Willow Tea Rooms are essential to a Glasgow visit. The tea room transports you back to the 1920s, and offers the visitor a high tea experience within Mackintosh inspired interiors.
Address: The Willow Tea Rooms Corner of Hope Street and Bath Street 3rd Floor, Watt Brothers, 119-121 Sauchiehall St, Glasgow G2 3EL
---
Where to Stay:
---
GoGlasgow Urban Hotel – Budget Price – Located in the Govan area, this hotel offers good standard of accommodation for a reasonable price, due to its location. However, the hotel is only a ten-minute walk from the underground station, so you can arrive in the city centre very quickly.
Address: 517 Paisley Rd W, Glasgow G51 1RW
---
Novotel Glasgow Centre Hotel – Moderate Price – Handily located between the city centre and the popular West End, this Novotel offers the visitor easy walking access to many of Glasgow's attractions.
Address: 181 Pitt St, Glasgow G2 4DT
---
Blythswood Square Hotel – Luxury – Dominating the prestigious Georgian architecture of Blythswood Square, this hotel offers the visitor the best in luxury in the centre of the city.
Address: 11 Blythswood Square, Glasgow G2 4AD
---
Hints, Tips and Useful Information:
---
Respect: Handshaking is customary when introduced to someone for the first time. One kiss on the cheek is gaining popularity for close friends.
Don't ever call it England! Scotland as a sovereign nation is part of the United Kingdom, which is made up of England, Northern Ireland, Scotland and Wales.
Electricity: The power plugs and sockets are of type G – square three-pin plugs. The standard voltage is 230 volts AC, 50Hz.
Currency: Pound (GBP; symbol £) = 100 pence. Notes are in denominations of £50, 20, 10 and 5. Additional bank notes are issued by Scottish banks and are usually accepted in all parts of the UK. Coins are in denominations of £2 and 1, and 50, 20, 10, 5, 2 and 1 pence.
Banks and ATMs: ATMs are freely available in Scottish cities and towns. If you are visiting the islands or remote areas, you may not be able to find a cash machine, so think about taking some money with you. You can cash travellers cheques at banks and bureaux de change. There is usually no charge for cashing sterling travellers cheques.
Language: English is the main language, though you'll hear Scots spoken in many places too.
Religion of the country: Just over half (54%) of the Scottish population reported being a Christian while nearly 37% reported not having a religion in a 2011 census. The national church (the Church of Scotland, also known as The Kirk) has been Protestant in classification and Reformed in theology. Glasgow also has a large Roman Catholic population. Islam is the largest non-Christian.
Telephone dialing code: +44
Emergency numbers: Dial 999 for police, fire, or ambulance. Be prepared to give the telephone number you're calling from.
Transport – Buses: Glasgow has a large bus network which connects the whole city. The biggest bus operator is First Bus.
Transport – Taxis: Black hackney taxis, with their 'taxi' sign illuminated, can be hailed on the street, or booked by phone. Private-hire taxis are also available and are cheaper than black hackney taxis. Private-hire taxis will pick you up only from a specific location, not off the street. Glasgow taxis are reliable, safe and metered.
Transport – Subway: Glasgow has a very simple and convenient subway system. There is one line, which runs clockwise and anti-clockwise, connecting 15 stations and covering the West End and City Centre. Trains run every five minutes at peak times.
Transport – Driving: Drive on the left-hand side of the road. If you're coming from a European Union country – as long as you have a valid licence, you can drive in Scotland. If you're coming from outside the EU – as long as you have a valid licence from your own country, you can drive in the UK for up to 12 months.
Driving under the influence of alcohol is taken very seriously in Scotland and the UK and there can be heavy penalties for those found to be above the legal blood/alcohol limit. The legal limit is 50 mg of alcohol in 100 ml of blood.
Climate: Owing to it being an island, the UK is subject to very changeable weather. Extremes of temperature are rare but snow, hail, heavy rain and heatwaves can occur. Waterproofs (or at least a strong umbrella) are mandatory at any time of year.
January and February are generally the coldest months in Scotland, with the daytime maximum temperatures averaging around 5 °C (41 °F) to 7 °C (45 °F). July and August are normally the warmest months, with temperatures at an average 19 °C (66 °F).
Scotland's high latitude means that although winter days are short, in summer there are very long daylight hours and often an extended twilight.
Water: Tap water is safe to drink and bottled water is widely available.
---
Shopping: What to buy in Glasgow:
---
'Oor Wullie' or 'The Broons' – Scottish comic book character, written in Scots
Whisky from the Auchentoshan or Clydeside Distillery, both local to Glasgow
Football shirt – Choose from Celtic or Rangers football clubs, or maybe buy both
Quaich – a shared drinking bowl, more often used for whisky
A Charles Rennie Mackintosh inspired souvenir
Sgian Dubh – ceremonial dagger, used as part of the full highland dress
Kilt – traditional Scottish clothing
Tartan scarf (or anything else made in tartan)
Sporran – traditional 'pocket' worn with a kilt
---
Cuisine: What to try in Glasgow:
---
Scotland's national dish is Haggis (the 'Great chieftain o the puddin'-race' – as Robert Burns once called it). It is a celebration dish, but don't ask what it is made of or how it is made, until you have tried it!
Other foods that you should try:
Scottish smoked salmon
Chicken Tikka Masala – an Indian inspired dish originally created in the Shish Mahal restaurant in Glasgow.
Stovies – potatoes, onions and meat
Tattie Scone – an unleavened, thin scone made from potato, butter and salt
Scotch pies – double crust meat pie
Lorne sausage – square sausage made from minced meat, rusk and spices
Fish and chips – fried battered fish and hot chips
Scotch broth – a soup of barley, root vegetables, pulses and sometimes with meat
Lorne sausage – a square sausage made from ground meat, rusk and spices
Cock a leekie soup – a soup of leeks and peppered chicken stock
Cranachan – a dessert of whipped cream, whisky, honey and raspberries
Shortbread – a biscuit
Tablet – a sugary confection
Smoking: Smoking is banned in all enclosed public places, including stations, pubs and restaurants, throughout the UK.
Alcohol Consumption: Alcohol can be purchased from age 18 and over.
Tipping: It is common to tip in restaurants or taxis when you receive good service. 10 percent is a good rule of thumb though most people will be delighted with any amount of tip.