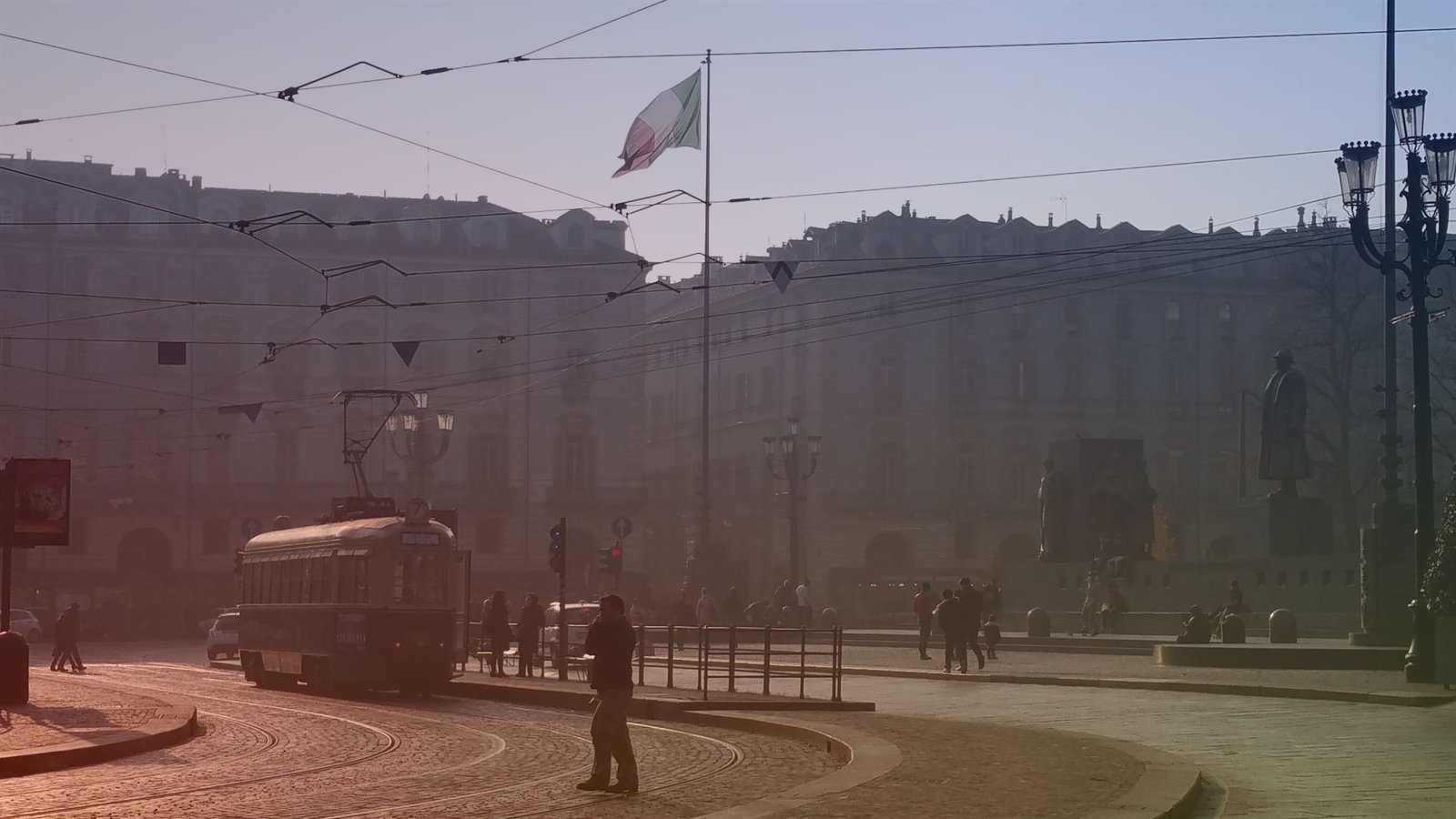 20 Sep

Turin, Italy – Travel Guide

Turin, Italy – Travel Guide

Turin is a prosperous industrial city in shadow of the Alps and is perhaps more known for FIAT automobiles than tourist attractions. Turin tends to get passed by when travellers visit Italy, preferring the delights of Rome, Florence or Venice. However, this does a great disservice to Turin which we found to be packed with stunning nineteenth century architecture, glorious piazzas and opulent churches. Many of the city's attractions are centred around the magnificent royal palace, so it is quite easy to get a great taste of Turin within a couple of days of being there. Winter was approaching when we visited, leaving the city cool and foggy in the evenings, but that only added to the atmosphere!
---
5 Unmissable Attractions:
National Museum of Cinema – The National Museum of Cinema (Museo Nazionale del Cinema) is displayed within the Mole Antonelliana tower. It is a fantastic space to present the museum's history of Italian cinema. Despite having little knowledge of this genre, it was a joy ascending the walls of the tower along a path of about 35.000 square feet on five levels, viewing the visually stunning presentations as we went. The museum display include a large collection of film posters, paintings, movie reels and books. There is also plenty of areas to sit back, relax and watch film clips. Try and time your visit to coincide with one of the many film festivals that are held throughout the year.
Address: Via Montebello, 20, 10124 Torino, Italy
---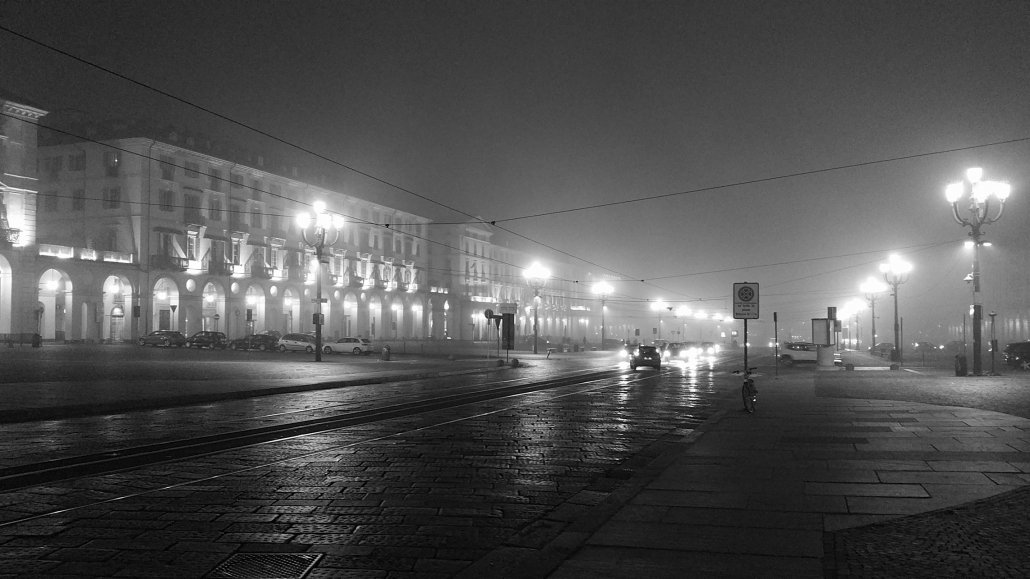 Piazza Vittorio Veneto – Piazza Vittorio Veneto is the largest square in Turin and one of the largest in Europe. Much of the square is pedestrianised and surrounded by 19th-century buildings with chic porticos. A popular area for parades and concerts, the square has a darker history, having been the site of fascist rallies during Mussolini's rule.
Address: Piazza Vittorio Veneto, 10124 Torino, Italy
---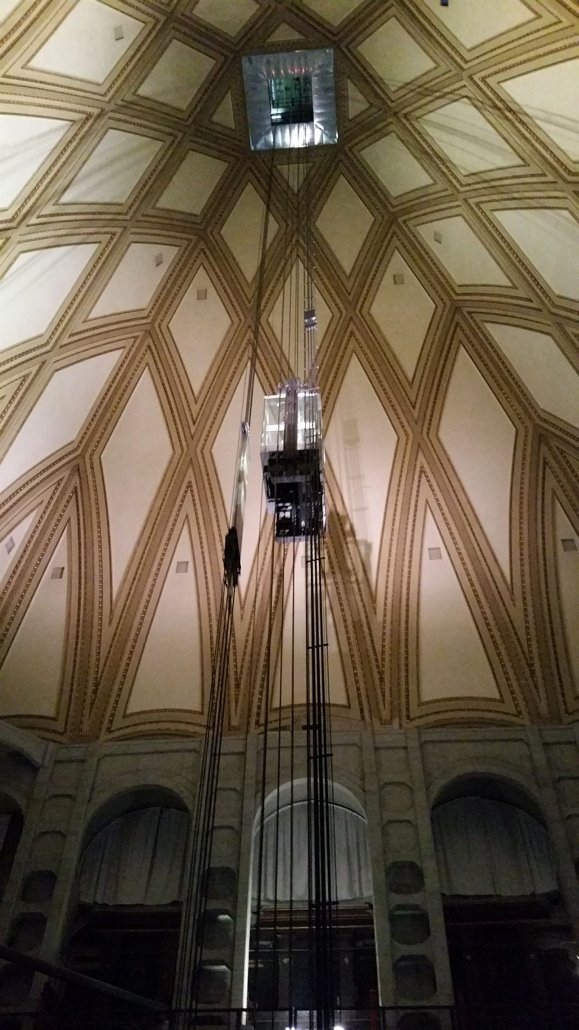 Mole Antonelliana – The Mole Antonelliana is the iconic architectural symbol of Turin. The building was initially built as a synagogue in 1863, but was bought by the city in 1878 while it was still being constructed. The tower is visually imposing and was the tallest masonry building in all of Europe, at 167.5 meters in height, when it was completed in 1889. The name is derived from the architect of the building – Alessandro Antonelli – who unfortunately died before he could see its completion. The observation deck near the summit of the tower is accessed by a lift that takes you up through the centre of the building. Not for the faint-hearted, the lift ascends through the middle to the National Museum of Cinema in a crystal cabin! It was a terribly foggy night during our visit, but on a clear day, you get an unsurpassed view of the city and the Alps beyond.
Address: Via Montebello, 20, 10124 Torino, Italy
---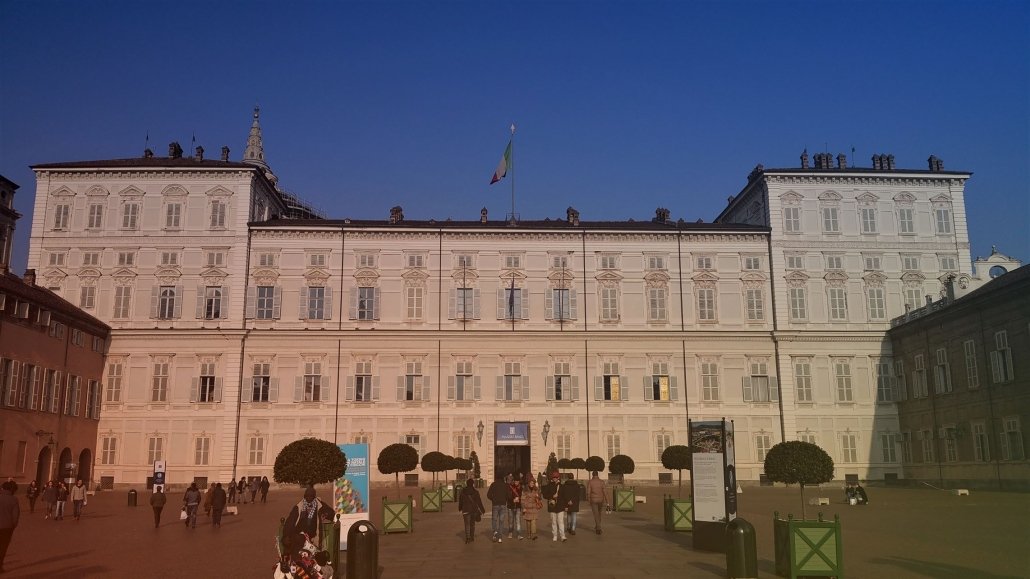 Palazzo Reale – The Royal Palace of Turin is a historic palace of the House of Savoy. It was originally built in the 16th century, but at the end of the Second World War, the palace was made state property and promptly turned into a museum. The rooms are elegant and austentacious – it must have been good being the King of Savoy. It is worth noting that the ticket is great value for money, since it also gave us access to the Royal Armoury, the Galleria Sabauda and the Archaeological Museum.
Address: Piazzetta Reale, 1, 10122 Torino, Italy
---
Cathedral of Saint John the Baptist (the Holy Shroud) – Cathedral of Saint John the Baptist is adjacent to the royal palace and was built during 1491–98 on a site which had hosted churches since the sixth century. A beautiful church, our main reason for visiting, however, is that the cathedral contains the Chapel of the Holy Shroud, which is the current resting place of the Shroud of Turin. Although attempts to date the shroud have proven contentious and largely unsuccessful, the shroud still has a mass appeal. Unfortunately, the shroud is not normally on display, rather it is locked in a silver casket within an iron box, inside a marble caseso. The shroud was last displayed publicly in 2010 for a period of about two months. It will possibly be displayed again in 2020, since it has normally been displayed every 10 years. An exact replica of the Shroud on display permanently though and gave us a good idea of what the real thing would be like.
Address: Via XX Settembre, 87, Torino, Italy
---
10 Hidden Gems: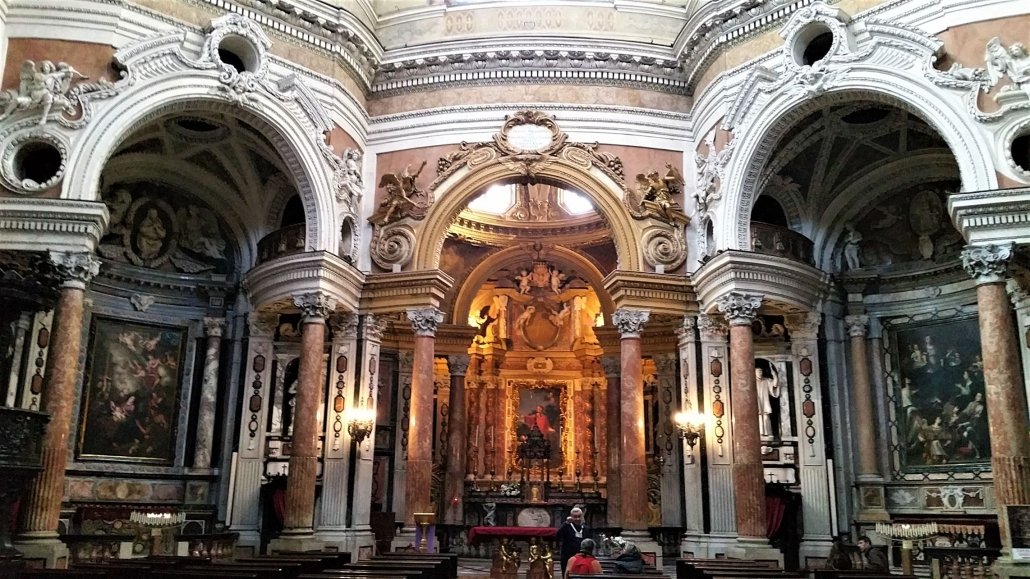 Real Chiesa di San Lorenzo – At first glance, it may not be apparent that the façade of the Real Chiesa di San Lorenzo hides a beautiful and elegant small church. Sitting on the Piazzetta Reale, the church blends in with the civil buildings of the square, with only its cupola giving away the building's purpose. Easy to miss, it is worth checking out this 340-year-old gem before heading to the neighbouring palace.
Address: Via Palazzo di Città, 4, 10122 Torino, Italy
---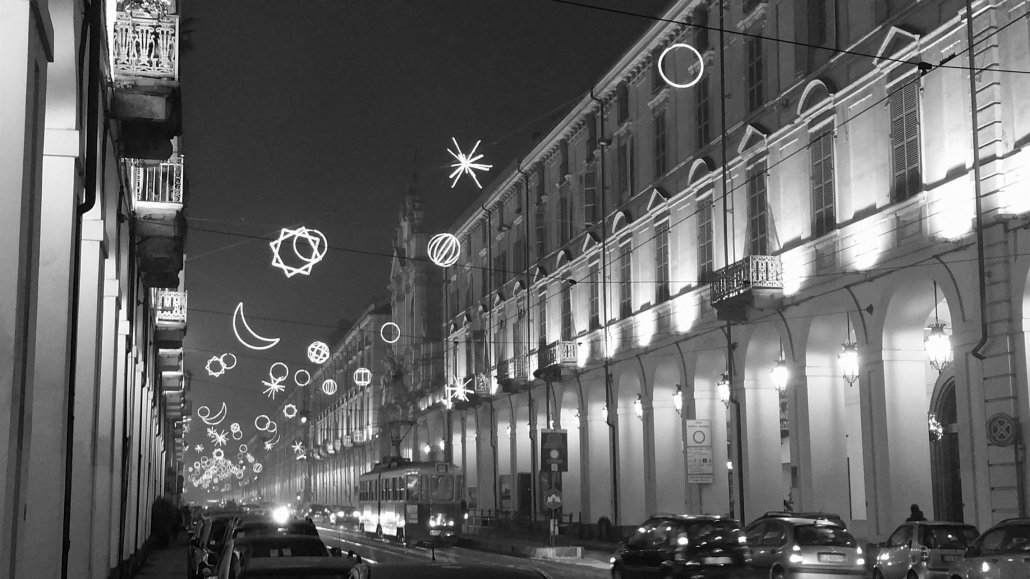 Via Po – The Via Po is a wonderfully elegant road, connecting the piazza Castello with the piazza Vittorio Veneto. The arcades of the stylish palaces that line the Via Po were constructed in the late Seventeenth century and are a delight to walk along.
Address: Via Po, Torino, Italy
---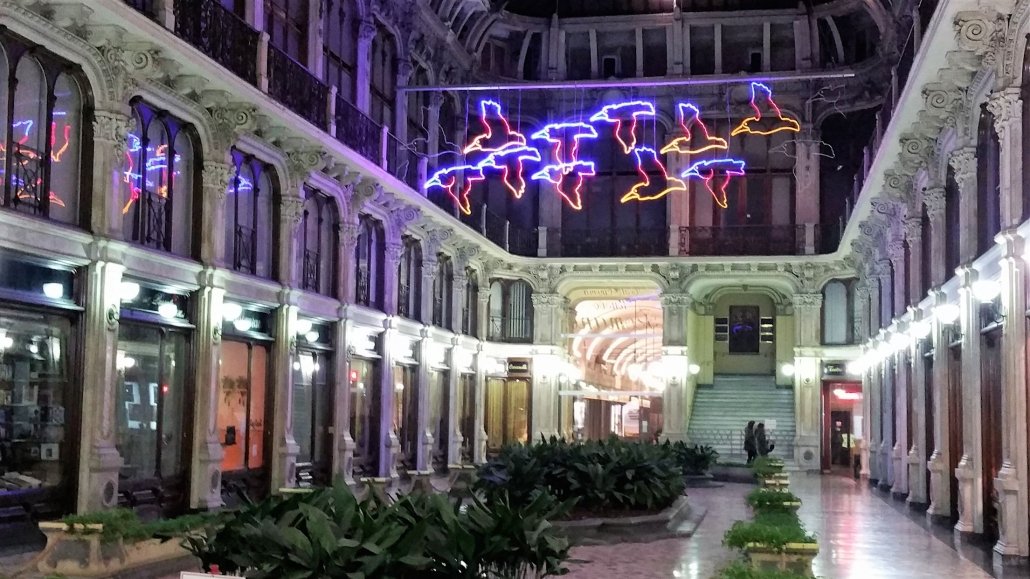 Galleria Subalpina – Galleria Subalpina is a beautiful shopping gallery constructed out of glass, iron and marble in a new-Renaissance and new-Baroque style. The gallery was designed by architect Pietro Carrera and built in 1873, and was heavily influenced by contemporary Parisian passages. The gallery was named after the bank that funded its construction, Banca dell'Industria Subalpina.
Address: Galleria Subalpina, 16, 10123 Torino, Italy
---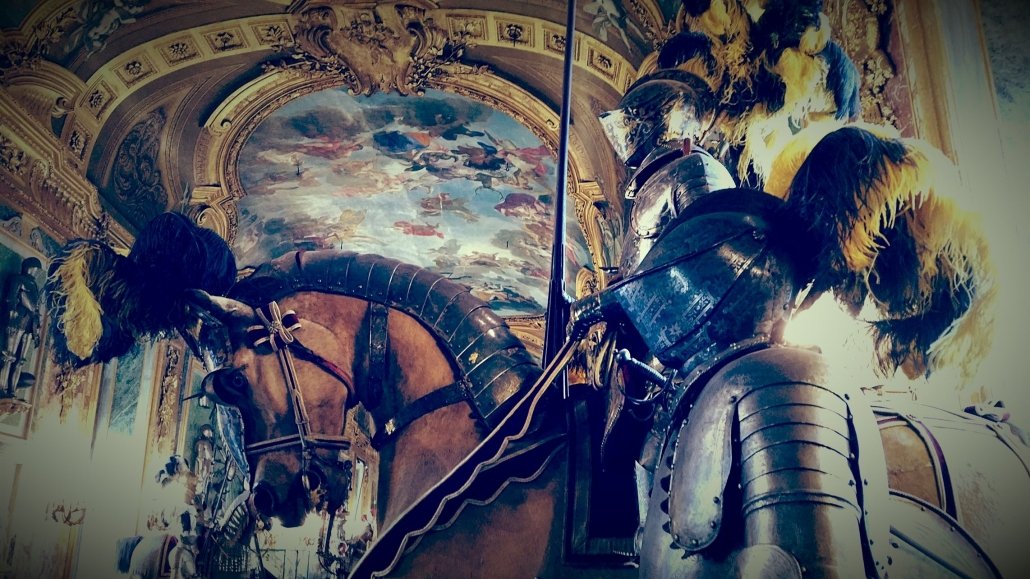 Armoury Museum – The Royal Armoury of Turin is housed in the stunning Galeria Beaumont, which is part of the royal palace complex. The royal collection includes prehistoric and medieval objects, weapons and armour, including the sword used by Napoleon during his campaign in Egypt. The objects displayed in the museum came initially from the Arsenals of Turin and Genoa and from the collections of the Museum of Antiquities.
Address: Piazzetta Reale, 1, 10122 Torino TO, Italy
---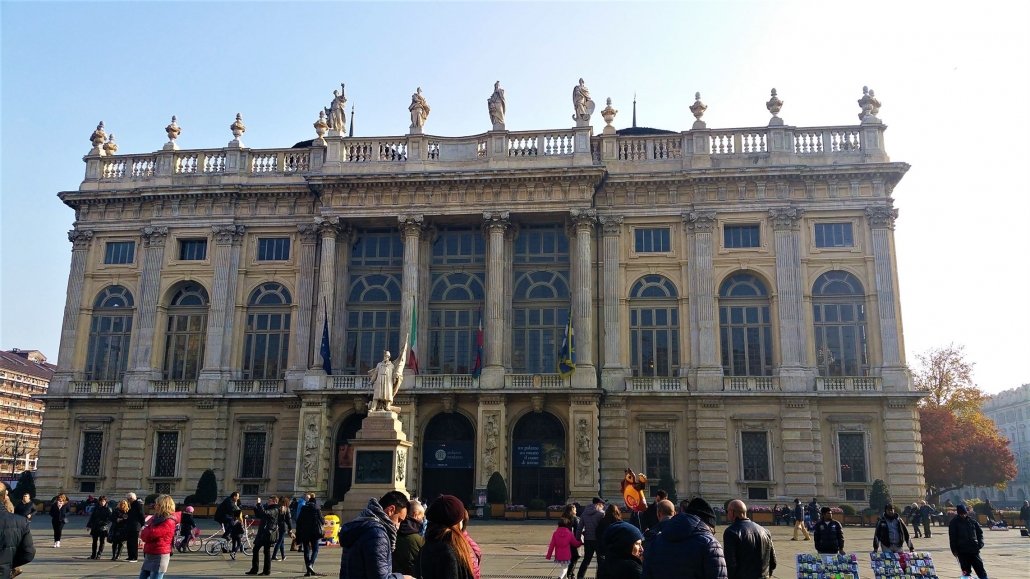 Civic Museum of Ancient Art (Palazzo Madama) – Palazzo Madama building is worth seeing simply for its great architecture, but take the time to venture inside and visit the Civic Museum of Ancient Art. The museum is spread over four floors and covers art from the Gothic, Renaissance and Baroque eras amongst others. After checking out the art, make sure that you venture into the Medieval Garden, which we found was a great place to sit and relax.
Address: Piazza Castello, 10122 Torino, Italy
---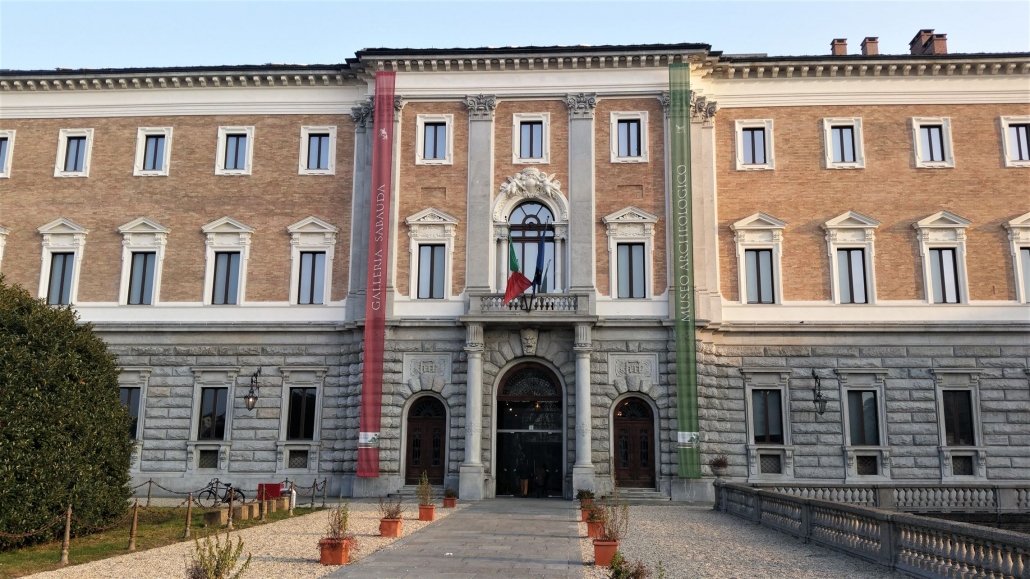 Galleria Sabauda – The Galleria Sabauda is an art museum next to the palace where the collections of the kings of Savoy and the kings of Sardinia, along with those from the Palazzo Durazzo in Genoa, are displayed. The collection is mainly focused on Italian paintings from the 14th–18th centuries. It is well worth spending an hour here, especially because entrance is free if you purchase a ticket to the royal palace. The Archaeological Museum is housed in the same building as the art museum and we enjoyed checking this museum out at the same time.
Address: Via XX Settembre, 86, Torino, Italy
---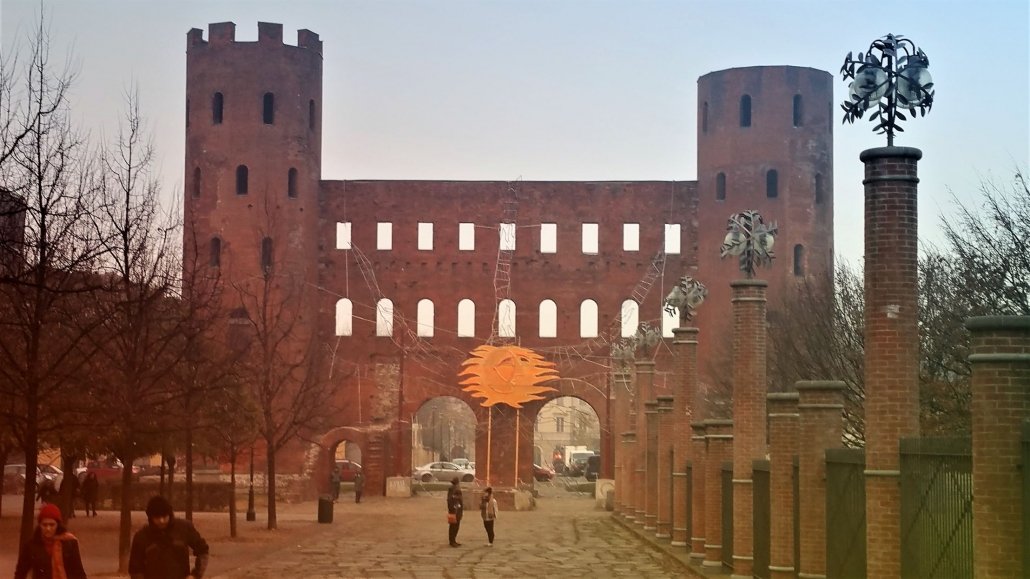 Palatine Towers – Turin doesn't have as many ancient sites as say the likes of Rome, so this makes the Palatine Towers, which are just a couple of minutes' walk from the palace, a must see location. The Palatine Towers are considered one of the best preserved 1st-century BC Roman gateways in the world, and we found them to be very impressive.
Address: Piazza Cesare Augusto, 10122 Torino, Italy
---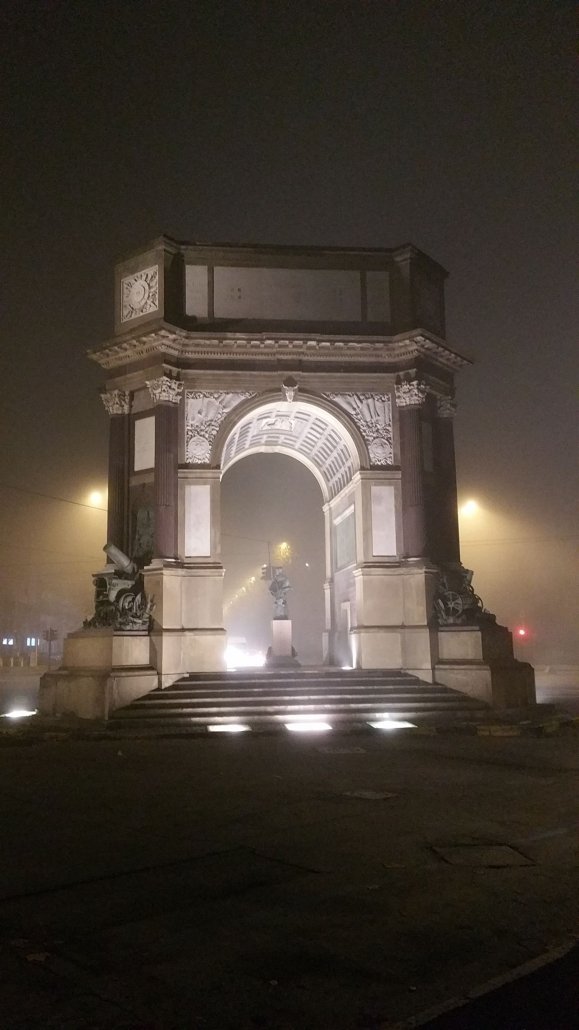 Arco Monumentale all'Arma di Artiglieria – Arco Monumentale all'Arma di Artiglieria is a triumphal arch located at the north of Valentino Park and was built to celebrate Italian artillery and was unveiled on the anniversary of the Battle of the Piave (1918), where Italian artillery played a critical role.
Address: Viale Virgilio, 10126 Torino TO, Italy
---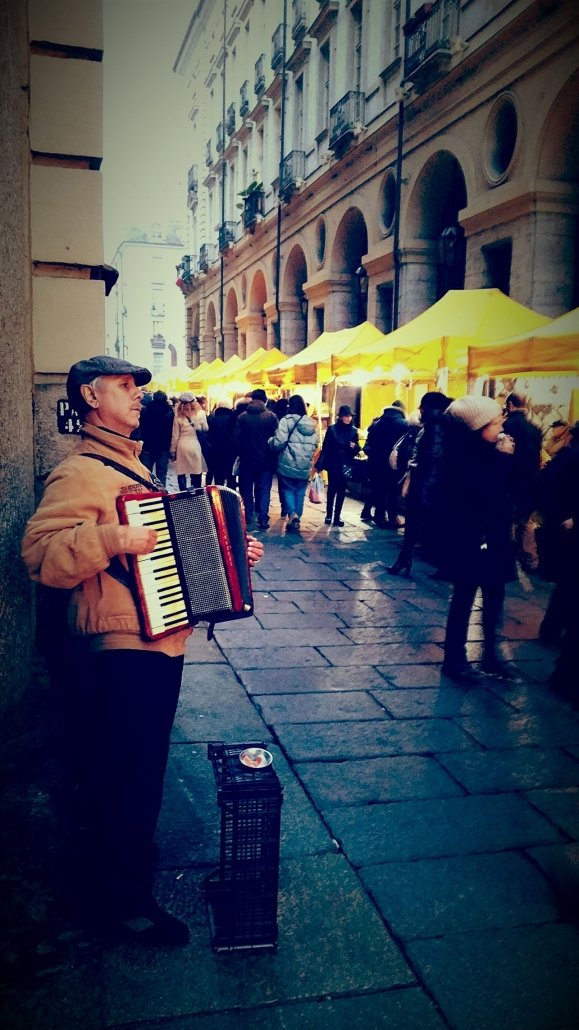 Campagna Amica Market (Piazza Palazzo di Citta) – Turin is renowned for its food, as well as its many markets which sprout up around the city during the week. One of the best markets we found was the Campagna Amica Market held in the Piazza Palazzo di Citta, which is known for its high-quality food products, fair trade goods, and craftwork in wood and iron.
Address: Piazza Palazzo di Città, 7, E, 10122 Torino TO, Italy
---
Palazzo de Universita – We happened upon the courtyard of one of the university buildings quite by chance as we walked along the Via Po. The palazzo isn't really sign posted as an attraction, but being inquisitive, we had a look in just the same. When we visited, this enclosed square was hosting a stunning exhibition of ferocious looking hounds and this really caught our eye. When not hosting exhibitions, the courtyard has a handful of permanent works of art, both ancient and contemporary.
Address: Via Po, 15, 10124 Torino TO, Italy
---
Where to Eat: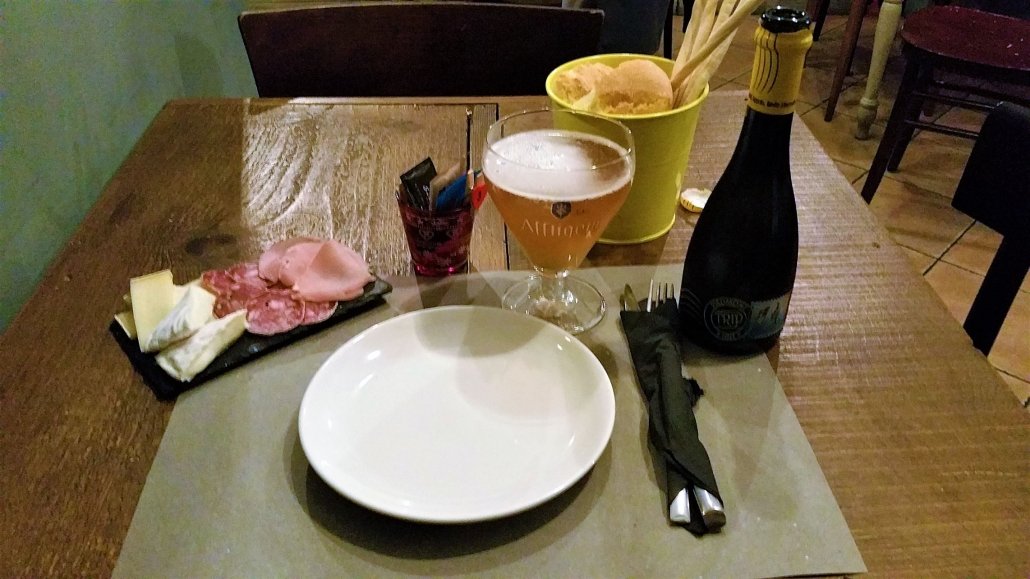 Al Montebello Bistro – A small, welcoming bistro, Montebello is ideally located opposite the Mole Antonelliana. The cured meats are recommended, as are the range of beers to accompany them!
Address: Via Montebello, 11, 10124 Torino TO, Italy
---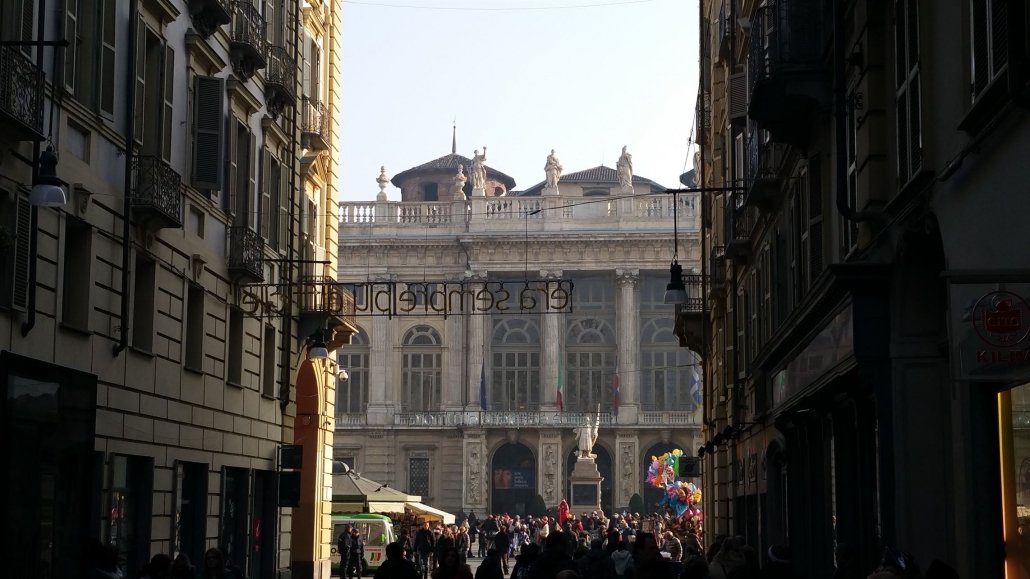 Bar Francia – A nice little bar selling lovely homemade cooking such as their yummy lasagne. Ideal location, where you just step outside, and you are virtually on the Piazza Castello and the Palazzo Madama
Address: Via Giuseppe Garibaldi, 5, 10100 Torino TO, Italy
---
La Piola – Serving tasty Piedmontese cuisine in an elegant dining room. Check out the beautiful summer terrace when the weather is warm.
Address: Corso Vinzaglio, 3, 10121 Torino TO, Italy
---
Where to Stay:
B&B Hotel Torino – Budget Price – Unpretentious hotel about 10km from the centre of Turin, but with a bus stop handily located just minutes away.
Address: C.so Orbassano, 470, 10137 Torino TO, Italy
---
DoubleTree by Hilton Turin Lingotto – Moderate Price – Handily placed for the Eataly Lingotto food market, as well as the rooftop racetrack and private Agnelli art collection. There is also a metro stop beside the hotel.
Address: Via Nizza, 230, 10126 Torino TO, Italy
---
Principi di Piedmonte – Luxury – Stunning Art Deco interiors set in a central Rationalist-style building.
Address: Via Piero Gobetti, 15, 10100 Torino TO, Italy
---
Hints, Tips and Useful Information:
Respect: The Roman Catholic Church heavily influences the social structure of Italy. It is also noticeable that family ties are stronger than in most other countries in Western Europe. Normal social courtesies should be observed. Dress is casual but smart in most places, and beachwear should be confined to the beach. For religious buildings, more conservative clothes are expected.When invited for a meal, let your host lead when sitting and starting the meal. If you do not want more wine, leave your glass full so it cannot be refilled.
Electricity: 230 volts AC, 50Hz. Plugs are of the two round-pin type.
Currency: Euro (EUR; symbol €) = 100 cents. Notes are in denominations of €500, 200, 100, 50, 20, 10 and 5. Coins are in denominations of €2 and 1, and 50, 20, 10, 5, 2 and 1 cents.
Banks and ATMs: Traveller's Cheques aren't commonly used in Italy and most banks won't exchange Traveller's Cheques if you don't already hold an account with them. All major credit and debit cards are accepted in Italy. Smaller businesses might not accept card payments, so carry some cash just in case. For credit card purchases and ATM withdrawals, always choose to be charged in EUR, the local currency, in order to get the best rates. ATMs are easy to find in Italy.
Language: The official language is Italian.
Basic words:
Thank you – Grazie
Please – Per Favore
Good morning – Buongiorno
Good afternoon – Buon pomeriggio
Good evening – Buonasera
Yes – Sì
No – No
Religion of the country: Just over 70% of Italians profess to be Christian, with the vast majority of those following the Catholic faith.
Telephone dialing code: +39
Emergency numbers:
Police: 113
Fire brigade: 115
Ambulance: 118
112 – Dial 112 from anywhere in Europe and an operator will connect you to an emergency service in the country you're visiting. Operators can answer your call in their native language, English, and French.
Internet: Free Internet access via Wi-Fi is possible in many busy tourist spots.
Transport – Buses: Turin has a widespread network of buses and trams that allow you to reach every corner of the city. Almost all bus and tram lines start to circulate from 5.00 am and end at 12.00 pm, and tickets for rides can be purchased at newsstands, tobacconists and some public businesses. The company that manages public transport in Turin is GTT (Gruppo Torinese Trasporti) – http://www.gtt.to.it.
Transport – Taxis: The taxi service tends to be more expensive than in other European big cities. Each district of the city has a taxi rank, or you can book the trip by calling the taxi company. Two taxi companies that can be used are Pronto Taxi (Tel: 011.5737) and Radio Taxi (Tel: 011.5730).
Transport – Metro: There is currently one section of the metro operational. 21 Stations make up Line 1 of the Turin underground, and runs from Lingotto to Fermi. Usually the metro runs from 6.00 to 24.00 from Monday to Thursday, and from 06.00 to 1.30 on Friday and Saturday; from 08.00 to 24.00 on Sundays and public holidays, with a frequency in the passage of the trains that can vary from 3 minutes in peak times to 6 – 9 minutes in the other periods. TIckets can be purchased in surface sales points or in automatic vending machines located in the atrium of each subway station.
Transport – Driving: Turin operates two ZTLs (Limited Traffic Zones), which are located in the historic center (central ZTL) and near the Valentino Castle (Valentino ZTL). To avoid heavy fines, you require a permit.
Drivers must be over the age of 18 years old and have an International Driving Permit (IDP), unless they have a driving licence from another EU country. If driving your own car, bring your licence, civil liability insurance, of car insurance, proof of ID (Passport), and V5C registration certificate. Visitors driving in Italy are required by law to carry reflective jackets, a spare tyre, and a warning triangle. Motorcyclists must wear a crash helmet.
Drivers should note that on roads with three traffic lanes, overtaking is allowed only when a vehicle travelling in the opposite direction is not already in the middle lane. At a junction, if two cars are travelling in opposite directions and each driver wishes to turn left, they must pass each other on the right. On certain mountain roads, the descending vehicle must reverse unless the other vehicle is close to a passing point. If a road is too narrow for two vehicles to pass each other, the heavier vehicle – lorry, coach, etc – has priority. If the vehicles are the same category, the one nearest a passing point must reverse.
Children travelling in foreign-registered cars must be secured according to the legislation in force in the country of origin.
Tolls are levied on most Italian motorways and can be paid in cash or by credit card.
Climate: From December to February, Turin can be cold, damp and occasionally foggy. The Winter also normally sees one or two falls of snow. Spring can be unstable, with Summer being hot and muggy. Autumn can be quite pleasant, but as the season progresses, it becomes grayer and rainier.
Water: Tap water is generally safe to drink. Bottled water is available. The inscription 'Acqua Non Potabile' means water is not drinkable.
Shopping: What to buy in Turin:
Wines from the Piedmont region
A Corraini Editions publication from one of their bookshop outlets
Gianduiotti chocolates
Pastiglie Leone – pastel coloured candies
Football shirts for Juventus and/or Torino
Handcrafted jewelry from Valenza
Cashmere from the Biella area
Ceramics from Mondovi
Cuisine: What to try in Turin:
Marron Glaces – candied chestnuts
Tomini – mini creamy cheeses served with chilli
Bagna Cauda – sauce made from anchovies, garlic and milk, to be used as a dip for vegetables
Vitello Tonnato – veal in a tuna mayonnaise
Truffles
Fritto Misto alla Piedmontese – a variety of foods fried
Bollito Misto – a mix of veal, chicken, pork, and offal
Agnolotti – meat-filled pasta, similar to ravioli
Lumache – snails served with garlic, tomato and olive oil sauce
Brasato al Barolo – steak cooked in wine
Nutella – chocolate hazelnut, made in Turin
Panna Cota – sweetened cream thickened with gelatin
Stracchino – creamy, soft white cheese
Smoking: Smoking is prohibited in public buildings, transport and cinemas.
Alcohol Consumption: It is illegal to sell alcohol to those under 18 years old. Selling alcohol to under 16s is punishable by up to one year in prison.
Tipping: Tipping is not required in hotels, but a one- or two-Euro tip for the porter, concierge and housekeeper may be appreciated. Restaurants do no expect tipping and often a service charge is already included in the bill. Many people will round the bill up and leave that as the tip. Tipping tour guides is not expected, but if you feel you received a good tour, 5 or 10 Euros for a half or full day trip would be appreciated. Taxi drivers do not expect tips either, although they will not refuse one. It is always a good idea, however, to agree the price for your trip before setting off.
Health & Vaccinations: The World Health Organisation (WHO) recommends vaccinations for measles, mumps, rubella, polio and hepatitis B.
Special Events During Your Trip: Each year on 24 June, Turin celebrates the Festival of Saint John the Baptist who is the city's patron saint.
The Turin Film Festival runs from November to December across various venues, showing a range of international and Italian films.
Safety: Italy is a safe country. Violent crime is low, and most tourists will never be bothered by safety concerns other that petty crime. It is ranked 34th on the ranking of world's safest countries. Pickpockets can be a danger in urban areas cities or at crowded events. Take note that pickpockets can work in teams and may also work with street vendors. Beggars can be found in Italian cities, but tourists are rarely hassled by them.
Foreign Consulates: A list of consulates in Turin can be found at https://www.visitatorino.com/informazioni-varie/consolati-esteri-a-torino/index.html
Tourist Offices: There are two tourist offices, one on Piazza Castello – via Garibaldi and the other at the Piazza Carlo Felice. Both are open from 09:00 to 18:00.